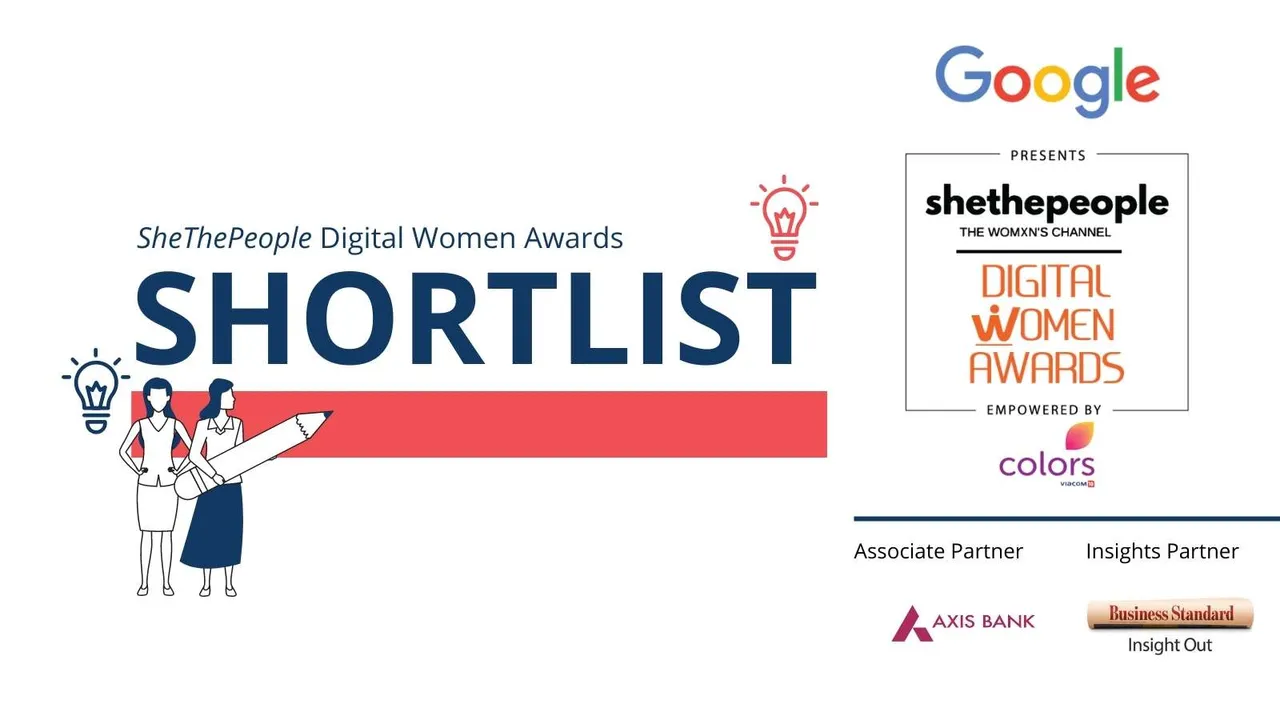 India's biggest initiative for women entrepreneurs, Digital Women Awards presented by Google and empowered by Colors TV is out with its shortlist. Considered the most prestigious award for women entrepreneurship in India, the shortlist of the Digital Women Awards is announced each year on Women Entrepreneurship Day, November 19th.
In India less than 30% of the female population goes work. Today, especially in a post pandemic world, there is tremendous need for women to join the workforce and create opportunity and value for themselves. One way in which women are taking the stage is by opting for entrepreneurship, becoming job creators than just job seekers.
There is a mini revolution at work, at both in urban and rural India, that is helping women entrepreneurs give wings to their ideas with technology. While there is a long way to achieve a more equal world and see more and more women entrepreneurs lead their companies to scale, the journey has surely begun.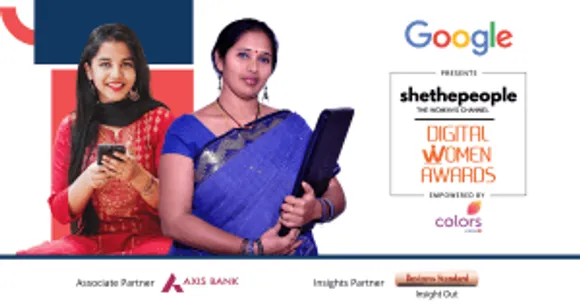 Digital Women Awards: 7 Years of Recognising Women
Digital Women Awards were established in 2015 with a vision of celebrating and recognising entrepreneurs leveraging innovation to build on the internet. In the last seven years, we have brought towards a diverse range of firebrand women, all united by their success in and passion for digital from all across India.
From Salem to Siliguri, Bathinda to Bangalore, these awards are diverse and bring entrepreneurs across big and small cities to one forum to interact and connect over shared problems and successes.
Our focus is on the growth and success of women using the internet and impacting their own lives so they become financially independent and self-reliant in more ways than one. At SheThePeople, our aim is to provide a platform to meet, engage and build skills and networks for women to reach their goals.
Here is the Shortlist of the Digital Women Awards 2021
| | |
| --- | --- |
| Monika Shergill | Netflix |
| Kunika Rathore | The Unknown Agency |
| Lubna Naseem | Design Ape |
| Sapna Shahani | BlurbGoa |
| Mrinalini Shashtry | 6 Yards Plus |
| Sinal Shah | Petsy Online |
| Babita Gupta | House of Neeba |
| Raina Shariff | Oui Oui |
| Akanksha Savanal | A Curve Story |
| DVL Padma Priya | Suno India |
| Shweta Dalmia | Climapreneur |
| Anjalee Das | Cookiee and Craft |
| Saumya Pankaj | The India Craft Project |
| Dolly Singh | Content Creator |
| Hansika Jethnani | Funky Maharani |
| Gayatri Gandhi | Joy Factory |
| Sneha | IndieGood |
| Shivi Kapil | Empathy Design Labs |
| Daisy Tanwani | Pinklay |
| Sonali Fabiani | Altry |
| Sukanya Biswas | Period Project |
| Shriya Naheta Wadhwa | Zama Organics |
| Mallika Tomar | House of Tomar |
| Arushi Kilawat | The Loom Art |
| Colette Austin | The Skin Pantry |
| Radhika Talati | Anahata Organics |
| Mallika Sadani | The Moms Co |
| Chandni Agarwal | The Little Tags |
| Farah Agarwal | The Chestnut Stories |
| Kamiya Jani | The Curly Tales |
| Anjlika Kriplani | Angie Homes |
| Simmi Bhasin | Women Who Win |
| Ruchi Garg | Venue Look |
| Survi Agarwal | Online Shine |
| Minal Agarwal | Pepplay |
| Sristi Sharma | GamingOnePic |
| Neeta Rajendran | Valintegrity |
| Kavita Jhala | Kaffeinated Konversations |
| Madhuri Balodi | Kavi Project |
| Simran Oberoi | Ovenderful |
| Roma Roy Choudhury | Evolved Foods |
| Avni Aggarwal | Sundari Handmade |
| Madhavi Adalja | Resin Creator |
| Chaitsi Ahuja | Brown Living |
| Iram Maimuna | E Waste Social |
| Sonal Arora | 6Meal |
| Krithika Srinivasan | Career Labs |
| Kriti Tula | Doodlage |
| Devyani Kapoor | Shuffling Suitcases |
| Rashmi Closepet | Itsy Bitsy |
| Vibha Harish | Cosmix |
| Shivya Gupta | WAMH |
| Agrima Wadhwa | The Square Knot |
| Nisha Mehta | Little Birdie |
| Namrata Sharma | The Sandook |
| Sandhya Sravya Malla | Little Souls Wardrobe |
| Gaargi Prehar | Puplords |
| Chindu | Kalavai |
| Priyanka Yadav | Khwabeeda |
| Bhargavi | Veebhaboutique |