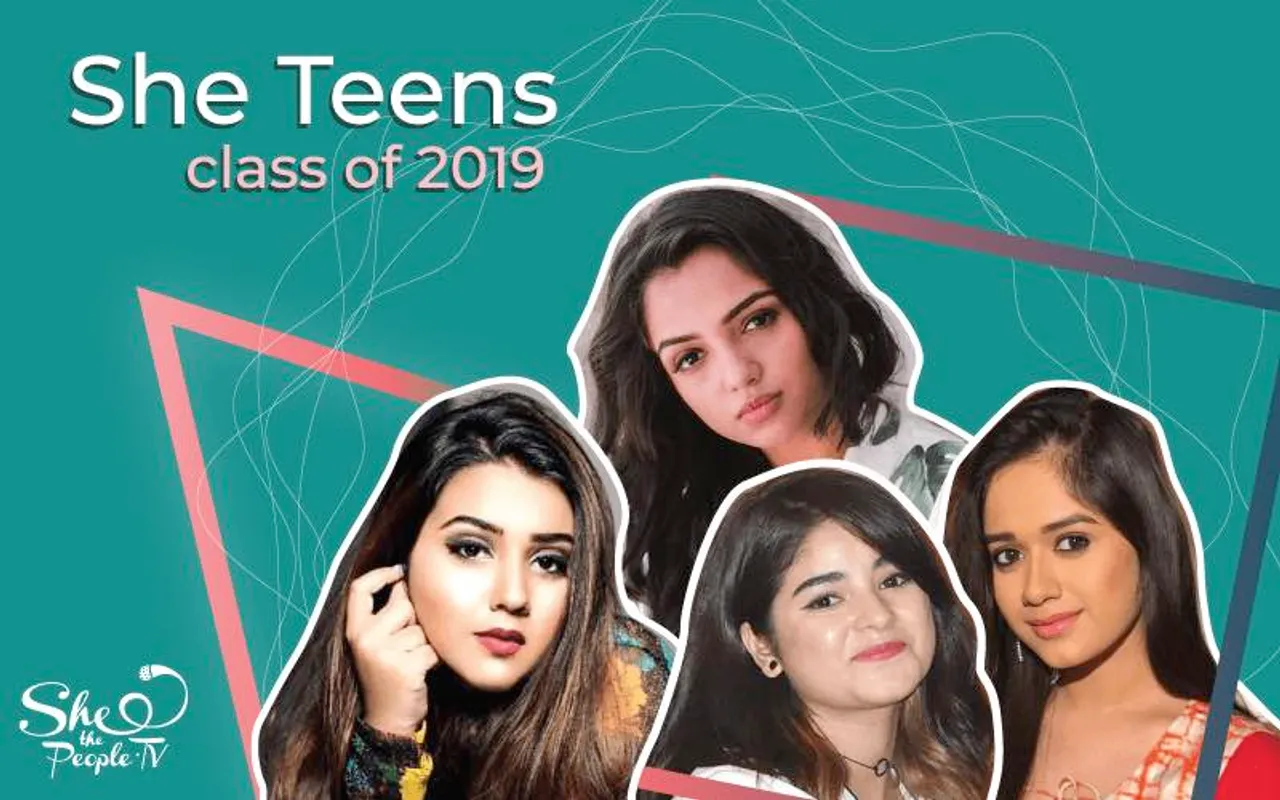 Teenage years can be tough. From going through several mood swings during the day to getting overwhelmed by the countless number of tasks that need to be done before the end of the day. Finding who you really are and what you stand for is what makes this time period so special. Uncovering your identity and being able to love yourself, and the end of the day is what really matters.
Being surrounded by inspirational teenage women is all around us what makes this journey called adolescence much more easier. Bollywood has several teenage actresses, who made it to the limelight and are able to show the world who they really are.
So here is the She Teens class of 2019
Harshaali Malhotra
Harshaali made her debut in Bollywood, by starring opposite Salman Khan and Kareena Kapoor Khan in the 2015 film Bajrangi Bhaijaan. She stole several hearts with her amazing performance as Munni. She will turn 11 in June this year. She will next share screen space with Arjun Rampal.
Ananya Pandey
This star kids debut movie – Student Of The Year 2 is all set to release on May 19th. Ananya Pandey is 18 year old, and has already won the crowds hearts over. She is the daughter of veteran actor Chunky Pandey.
Zaira Wasim
Zaira Wasim's natural performance surprised everyone, as she portrayed wrestler Geeta Phogat in the biopic Dangal. She won the award for best supporting actress for Dangal as well. Post this movie, this 16 year old once again teamed up with Aamir Khan in the movie Secret Superstar.
Ahsaas Channa
This actress's career started from a very young age. She was a child actress in the movies Vaastu Shastra, My friends Ganesha and Kabhi Alvida Na Kehna. Notably she played a boy in all of these 3 movies. Her recent works include Rukh, Phoonk, Phoonk 2 and Appavin Meesai. Apart from this she has worked in the television industry. She is currently 19 years old.
Jannat Zubair Rahmani
This 16 year old actress has been seen in several TV commercials. She has acted in many TV shows and gained fame by playing the role of Young Phool Kawar in Bharat Ka Veer Putra - Maharana Pratap. In Bollywood she has appeared in movies such as Aagah, Luv Ka The End and Hichki.
Sparsh Khanchandan
This 18 year old has acted in several TV shows, and has gained a lot of fame over the past couple of years. She has worked in movies such as Hichki, Shivalika, Meena-The half Sky.
Roshni Walia
Roshni also started her career as a TV actress and has played a role in several shows. Her Bollywood work comprises of working in movies such as My friend Ganesha 4, Machli Jal Ki Rani Hai, Firangi. Her upcoming works include working in movies like - Daughter of Kutchh.
So this was the She Teens Class of 2019 in Bollywood.
Read Also: She Teens: Summer solutions for putting yourself at work or leisure
Kavya Shah is an intern at SheThePeople.Tv