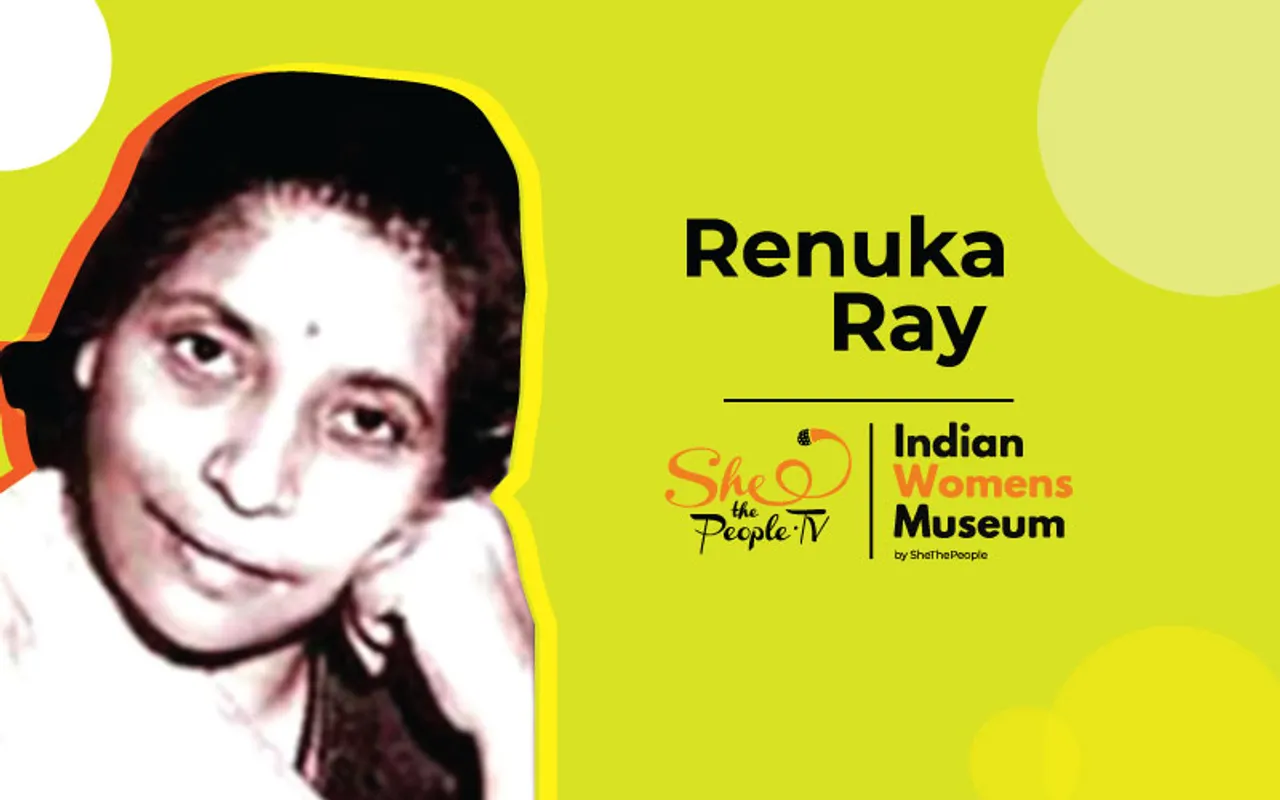 Dedicating her life to ordinary women of India, Renuka Ray was an active leader, a champion of women's rights and the founder of the All-Bengal Women's Union, a women's rights organization, which provides shelter to women and children. Born in 1904, in a family of social workers, Ray visioned women to be independent. Educated at the London School of Economics, Ray spent her entire life inspiring women in India to break the barriers. She also represented the West Bengal province in the constituent assembly and was one of the 15 women who helped form the constitution for the country. This freedom fighter's name and contributions have been long forgotten. Today we celebrate this gutsy woman who in the 1930s and 1940s worked closely under Mahatma Gandhi's guidance.
Personal Life and Family
Ray came from a renowned family of Brahmo reformer Durgamohan Das and S R Das, the founder of the prestigious Doon School. Her grandfather, Prof. P K Roy became the first Indian to receive a D. Phil from Oxford University. He was also the first Indian Principal of the prestigious Presidency College, Calcutta. Her maternal grandmother, Sarala Roy was a well-known social worker who worked for the economic and social rights for women. Roy also dedicated her life to social work as she founded the Gokhale Memorial School and College and became the first Indian woman to be a member of the Senate, Calcutta University.
Supported by ICS officer father Satish Chandra Mukherjee, hugely inspired by social worker mother Charulata Mukherjee, Ray became an advocate of women's rights and politics in the era. She practiced constitutional politics prior to being elected to the Constituent Assembly.  
Meeting Mahatma Gandhi
Renuka was influenced by Gandhi's work and when she finally met him at an early age of 16 it was a turning point in her life. She then decided to do something meaningful and change the way society treated the marginalized people. She took it upon herself to educate the workers and started campaigns towards rural development. One day she chose not to attend college and follow Gandhiji's call for boycotting the British Indian educational system. However, he insisted her to go back and finish her education. So she went to Kensington School and shortly after, she went to the London School of Economics to pursue a B.A.
Political Career
Ray became the President of All India Women's conference in 1932 and a member of the Central Legislative Assembly for three consecutive years. She played a significant role and served as a member to discuss possible legal changes in the laws pertaining to women.
Later, she served as Minister for Relief and Rehabilitation in the West Bengal Legislative Assembly for five years. She was elected a member of the Central Constituent Assembly in 1943. Making a bold statement in those days, this gutsy woman politician became an MLA in West Bengal and a minister in the state from 1952 to 1957. Following this she was elected to the Lok Sabha from Malda in 1957 and 1962.
During 1959, her effortless work for the backward class earned praise in the nation and she headed a committee for social and backward class welfare.  She also became a member of the Planning Commission and on the Governing Body of Visva Bharati University in Shanti Niketan.
Under her guidance, the All Bengal Women's Union and the Women's Coordinating Council was formed.
Social work
Ray is well known for her tireless work for Equality of Status and Justice for Women. She was extremely dedicated to vote against the amendments made to include 'minority' rights in the constitution. Her theory explained its ideologies related to separatism.
She spent years opposing the ideas of Sharda Bill, the Child Marriage Restraint Act, which fixed the age of marriage for girls at 14 years and boys at 18 years. Her document legally reviewed the status of women before the Law in India. She also visited seven coal mines of the Jharia Coal Belt where many women were employed.
Ray also donned the hat of an author and was married to Satyendra Nath Ray at the age of 25. She was awarded the Padma Bhushan by the Government of India in 1988. Her memoir is titled My Reminiscences: Social Development during the Gandhian Era and After. She passed away in 1997 at the age of 93, inspiring a new generation of young politicians to follow the path of progress and liberty.