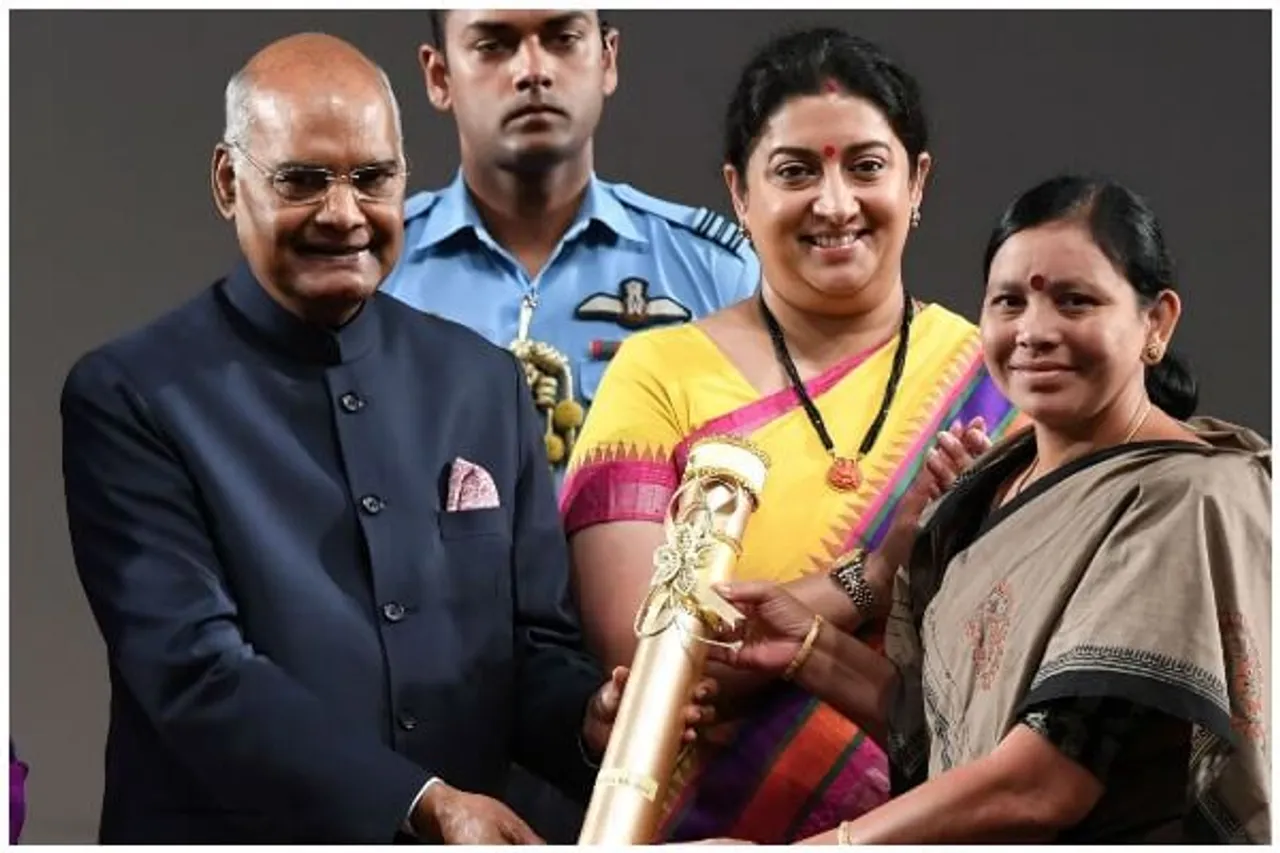 Padala Bhudevi, a role model for women farmers and rural women entrepreneurs has been working with widows and tribal women. For her work, government of India also presented Bhudevi the Nari Shakti Puraskar 2020. 
Bhudevi, a resident from Andhra Pradesh has been for the development of widows, tribal women and Podu lands through a community-based organisation named Chinnai Adhivasi Vikas Society (CAVS). The organisation was established by her father in 1996.
10 Things To Know About Padala Bhudevi
Padala Bhudevi is the Director of Manyadeepika Farmers Producer Company and Manyam Grains.
Moreover, Bhudevi with assistance from the Integrated Tribal Development Agency(ITDA) has also been involved in spreading awareness on improving mother and child nutritious health.
She was forcefully married at the age of 11 years.
Bhudevi faced mental and physical torture from husband and her in-laws.
The stronge headed Bhudevi single handedly raised three daughters and is successfully motivating women in agri-entrepreneurial activities.
Abandoned by her husband, Bhudevi returned to her parent's house in 2000 and started working as a daily wage labourer.
According to reports, Bhudevi has collected over 125 variants of seeds from the farmers and took paths that for their cultivation. Millets are the fundamental area of her work.
Along with her team, Padala Bhudevi worked on the processing and marketing of the forest produce.
Her group also makes Neelammatalli Millets biscuits which are supplied to 47 hostels. In addition to that, Bhudevi is working working on henna that is abundantly available in the forest area.
On 9 March 2020, she was conferred with the Nari Shakti Puraskar 2020.