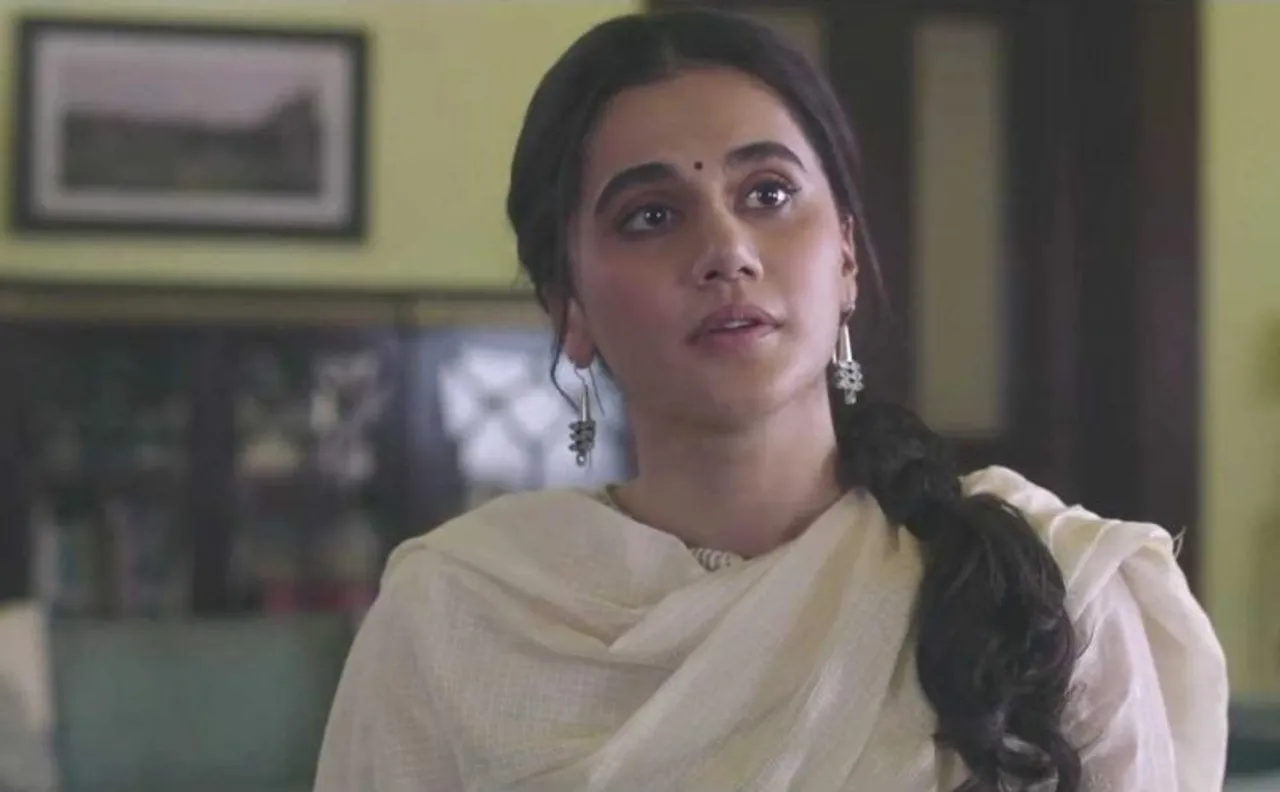 Women and Financial Independence: Worst thing for a woman is to have to stay in a bad marriage because you don't have economic options. And this is a good enough reason for women to pursue money. So dear women, earn as much as you can because nobody is going to stay with you forever, but your mind and money will. Therefore, financial independence is of utmost importance, especially for married women. Here's why.
Despite an increase in the number of women in workforce in past decades, female financial freedom is still not easily realised by most, especially after marriage. Women usually lose control of their finances after marriage because either they quit their jobs, consolidate their wealth with their partners, or just leave the fiscal management to their husbands. Because apparently only a man has a way with money, not women. That's what the society tells us to believe but don't listen to them. It is very crucial for women to not give up money management, at any cost.
In most cases, women give up money management due to family pressure or typically after childbirth, because apparently even a mother doesn't have a way with money. But believe me ladies, letting go of financial control does no good. It results in a skewed relationship, where the woman is often left at the mercy of her husband bereft of any economic independence, or worse, to fend for herself if the marriage breaks down. Therefore, to avoid such a situation, it is in best interests for females to empower themselves financially, not just in terms of earning, but also in being financially literate and aware, and also participating in all financial decisions of the household.
Here are some suggestions on how to handle money after marriage.
Don't quit your job
Don't rush to quit your job right after marriage, especially if you are moving to a new city. Take your time to search well for a new job, or navigate other career options, or even try self-employment there. Financial freedom is critical in the initial stages, particularly in an arranged marriage, to maintain an economic and emotional balance in the relationship and give you the confidence and conviction to move out of the marriage if it's not working.
Even later, it will help you in not being completely dependent on your husband for personal or household needs, basically bearing your own expenses which is so liberating and empowering at the same time. Even if you take a divorce 10-15 years down the line, if you keep working or start your own business, you would have built enough corpus and assets to survive on your own without anyone's support.
And in case you do need to leave your job, don't stop networking with your colleagues and other professionals in the industry. This is vital if you need to pick up the past threads and look for a job again on the breakdown of your marriage. So be excited about the best but also be ready for the worst.
Don't merge your finances
Don't be in a hurry to close your pre-marriage bank accounts to open a joint account and merge your wealth with that of the partner. Because in case of a problem in marriage, the husband can easily siphon off all the money from the joint account. Therefore, make sure you have a single account in addition to the joint account and are the primary holder even in the latter.
Also ensure that you keep all your assets from before marriage separate and do not encash all your investments as soon as you get married. Because then in case of a split, you will have your own financial backing to fall back onto instead of starting afresh. Women should have a repository of all their financial documents from before marriage so that they can control these themselves instead of depending on their husband or father.
Be financially involved
Always be actively involved in money management. Because in case of separation, if you are not aware of your husband's assets or investments, or any property which belongs to you, or what your Streedhan is, how can you claim it or how will it be included in the alimony?
Women tend to give up managing money matters after marriage, and if they file for divorce after 15-20 years of marriage, they are usually left penniless because they have no assets in their name, no savings or source of income, hence their survival hanging in the line.
Therefore, spend some time to become aware about the basics of finances, the assets that have been bought and about financial transactions, developments and documents. Start by handling the household budget, setting financial goals, taking charge of savings and investments.
Be a co-owner in properties
Always remember if you are buying assets jointly, you should be the co-owner, and if only your funds are being used to purchase them, then ensure that they are all only in your name. It is usually seen that even if the woman is working, the husband makes all the investments and takes all financial decisions. So, he could keep the assets only in his name.
For example, while buying a house if you are a co-applicant for the home loan, ensure that you are also the co-owner. As per law, even if joint funds were used to purchase a property which is in the name of a married woman, it becomes her absolute property by virtue of Section 14 of the Hindu Succession Act.
Buy health insurance
Wives need to ensure that they are covered under a health insurance plan. If your husband is the only earning member in the family, make sure he has a life insurance, with you and your children as nominees. Ideally, the life insurance plan would be protected by the Married Women's Property Act 1874, so that the proceeds come to you only in case of your husband's death without any creditors staking a claim to it.
Don't sign documents blindly
Beware, never sign any blank or official document proposed by your husband or in-laws without reading it. Crosscheck everything before signing anything, that's the golden rule you should always follow. Because what happens is husbands typically start new businesses or make investments in wives' names to avoid GST liability or other taxes.
Women should understand that in doing so they plant the risk onto them. If the business fails or faces hurdles, or the husband is unable to pay the EMIs for a loan in which you have been signed up as a guarantor, the financial liability could come upon you. So, if you don't find a document appropriate, don't sign it.
Keep your Streedhan safely
Any asset or property, movable or immovable, that has been gifted to you by your family or your spouse's family at the time of marriage or even after it, is yours. Jewellery or other valuables given by a woman's parents at the time of marriage become her property as part of dowry, while all valuables given by the husband and his family during or after marriage become her property as part of Streedhan. Therefore, it is extremely important that you keep these precious items safely in your possession only.
Money is a major reason for marital distress across all economic strata. So, try to reclaim monetary control today itself so that you don't have to depend on anyone for your financial well-being just because you are a woman. Tomorrow even if the relationship breaks down, you will be self-sufficient and will be able to support yourself financially and even your kids if you have any. So, make that effort to make sure that you are not left high and dry, seeking support from your father or friends if you face a split. Therefore, the above-mentioned precautions are a must follow to be financially secure after tying the knot.