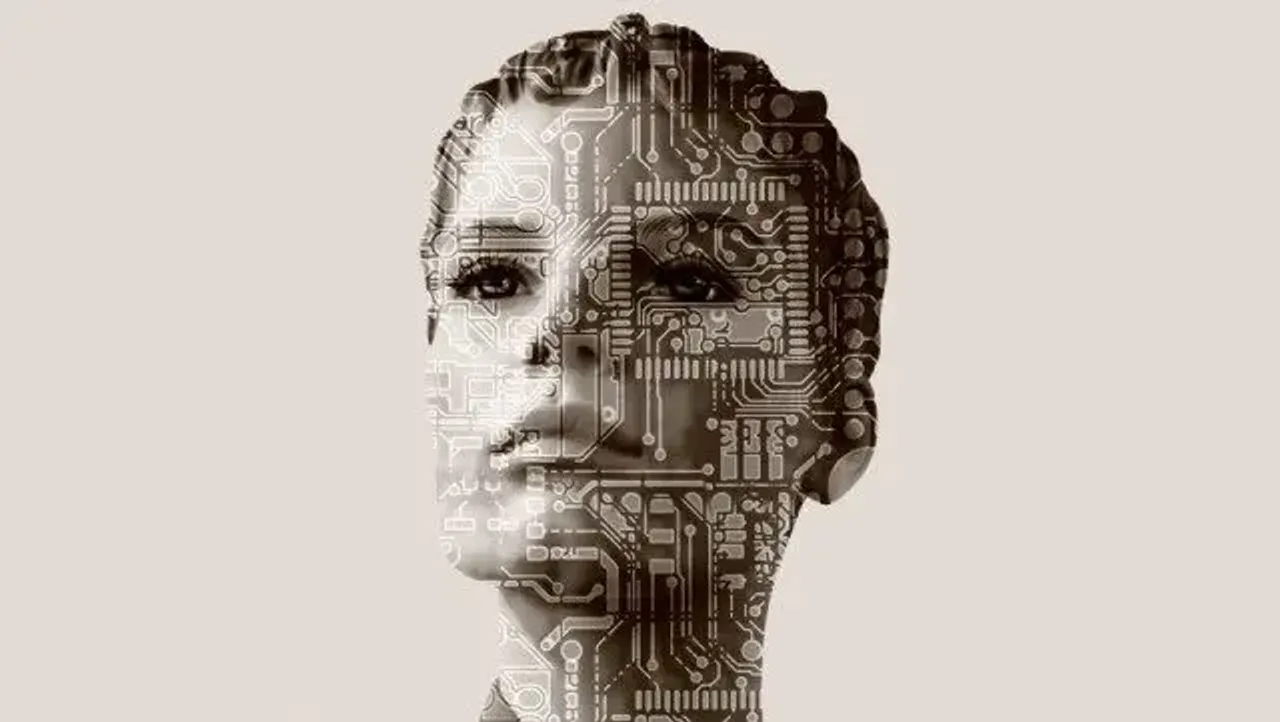 "I don't see tech or AI as hostile to women. There are many successful women in AI both at the academic as well as industry levels," says Ramya Joseph, the founder of AI-based entrepreneurial start-up Pefin, the world's first AI financial advisor. And even on my team at Pefin, women hold senior technology positions. There tends to be a misconception that tech tends to attract a "geeky" or "techy" kind of personality, which is not the case at all," 
Joseph has a bachelor's degree in computer science and masters in Artificial Intelligence, Machine Learning and Financial Engineering. As a &t=102s">wife, mother and daughter, Joseph could closely relate to the crisis of financial advice to plan for the future. She came up with the idea of founding Pefin when her father lost his job due to a lack of financial advice when he jeopardised his retirement plans. Navigating and solving his problems, Joseph realised that many were telling the same problem. Hence she came up with the idea of an AI-driven financial adviser.
No doubt Artificial Intelligence is one of the growing industries in the field of professionalism. As new inventions and developments knock at our doors, the relation between humans and computers is being reassessed. With the expansion of AI, new skills and exceptional human labour is in high demand. But the problem is that despite the evolution in society, the gender pay gap is not shrinking. As per the wef forum, only 22 per cent of AI professionals are women. The report suggests that there is a gender gap of around 72 per cent.
Despite this, many women are breaking the glass ceilings and reforming the field of Artificial Intelligence. Through their skills and leadership, these women are carving the path for other women to participate as AI professionals. So in this article, I am going to list out some women AI professionals in India who changing the gender dynamics through their excellence.
Here Are 6 Women Leading AI Field In India
Amarjeet Kaur of TechMahindra
Amarjeet Kaur is a research scientist at TechMahindra. She has a PhD in Computer Science and Technology. Kaur specialises in research techniques and technologies like graph-based text analysis, latent semantic analysis and concept maps among others. She also has expertise in experimentation and field research, data collection and analysis and project management. She is known for her organisational skills and willingness to take charge.
Kaur has also worked with the Department of Science and Technology at Women Scientist Scheme. As a part of the scheme, she helped in developing a technique to automatically evaluate long descriptive answers. With more than ten years of research and teaching experience, Kaur has excellent academic skills. Her academic skills and innovative techniques have gained her a gold medal and a topper's position at Mumbai University. Her innovative skills and course material has also received a place in Mumbai University's artificial intelligence and machine learning courses.
Sanghamitra Bandyopadhyay
Sanghamitra Bandyopadhyay works at the Machine Intelligence Unit of the Indian Statistical Institute. She also completed her PhD from the institute and became its director serving for the years 2015 to 2020. Bandyopadhyaya is also a member of the Science, Technology and Innovation Advisory Council of the Prime Minister of India (PM-STIAC). She specialises in fields like machine learning, bioinformatics, data mining and soft and evolutionary computation.
She has been felicitated with several awards for her work like Bhatnagar Prize, Infosys award, TWAS Prize, DBT National Women Bioscientist Award (Young) and more. She has written around 300 research papers and has edited three books.
Ashwini Ashokan
Ashwini Ashokan is the founder of MadStreetDen, an artificial intelligence company that uses image recognising platforms to power retail, education, health, media and more. Starting up in 2014, the venture is headquartered in California with offices access Chennai, Bangalore, Tokyo, London and more. She co-founded the platform along with her husband. Speaking to SheThePeople, Ashokan said, "It's only natural that the AI we build mimics what we've fed it, until the agency of its own, which could be good or bad. As an industry, we need to think about what we're teaching our AI," She also added, "Every line of code we write, every feature we put in products – we need to ask ourselves, what effect does this have on the way the world will be interacting with it."
Apurva Madiraju
Apurva Madiraju is a vice president at Swiss Re Global Business Solutions India in Bangalore. She is leading the data analytics and data science team of the audit function. As the leader, she is responsible for building machine learning and text analytics solution to deal with audit compliance risk.
Madiraju flaunts 11 years of experience across diverse fields like artificial intelligence, data science, machine learning and data engineering. She has developed multiple AI and ML-driven solutions like ticket volume forecasting models, turn-around-time prediction solutions and more. She has worked across companies globally to lead the conceptualisation, development and deployment of many AI and ML-based solutions for enterprises.
Bindu Narayan
With more than 20 years of experience as a Data Scientist, Bindu Narayan serves as the Senior Manager with Advanced Analytics and AI at EY GDS Data and Analytics Practice. At EY, Narayan is AI competency leader for EY's Global Delivery Services. She along with her team offers virtual assistant solutions to clients across the industry. Moreover, with her skills, Narayan has developed many innovative AI solutions and leads in the field of machine learning, customer and marketing analytics and predictive modelling. She completed her PhD from IIT Madras on the topic of modelling Customer Satisfaction and Loyalty.