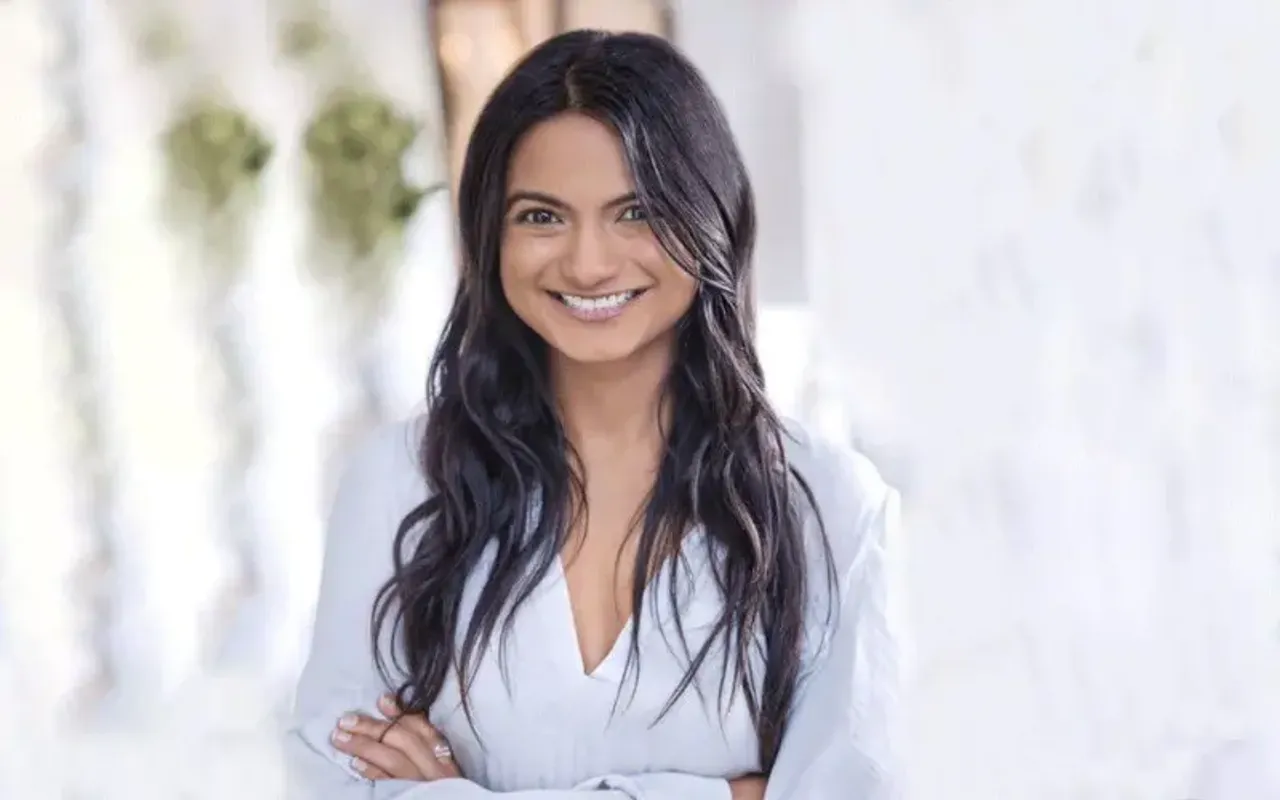 From being the CEOs of global companies to going to space these Indian-origin women have created a global name for themselves and inspired other women. In the last few years Indian origin women have taken on the biggest feats and led credible and prominent companies. Here are 11 Indian-origin women who are making a global name : 
1. Leena Nair: The Chief Executive Officer of Chanel, one of the biggest and most iconic luxury brands in the world. Nair previously was the first woman and youngest  Chief Human Resource Officer of Unilever. She was responsible for keeping a check on Unilever's financial performance. She was born and brought up in Kohlapur in Maharashtra.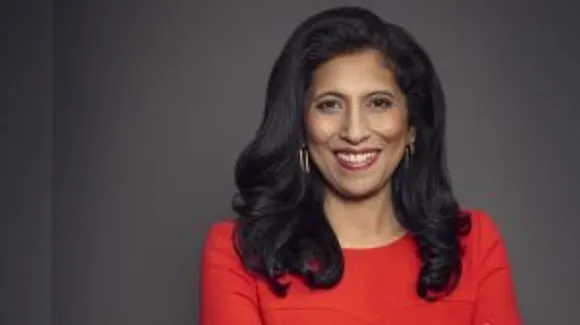 Image Credit: Leena Nair/ Instagram
2. Neha Parikh: The Chief Executive Officer of Waze, a crowd-sourced navigation app and a subsidiary of Google. Parikh is an Indian-American who was the youngest and first female president of Hotwire. She was previously a board member of Carvana and has also worked as a board member of Tailwind Acquisition Corp.
3. Sharmistha Dubey: The Chief Executive Officer of Match Group, the largest global portfolio of popular online dating services which includes 45 global dating companies like Tinder, Match.com, Meetic, OkCupid, Hinge. Dubey who was raised in Jamshedpur is one of the few CEOs who have a take on Texas's restrictive abortion law.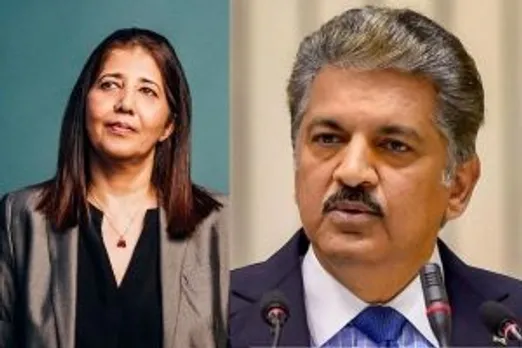 Sharmistha Dubey was recently praised by Anand Mahindra for her leadership
4. Amrapali Gan: The 36 years old Indian origin Gan was appointed as the Chief Executive Officer of OnlyFans. OnlyFans is a subscription-based social platform that permits creators to monetise their shared content while giving them control of it. Gan was born in Mumbai but is currently based in California. She had joined OnlyFans in 2020 as their Chief Marketing and Communications Officer.
5. Ritu Arya: The British actor of Indian origin is known for her role as Dr. Megan Sharma in Doctors. She has also starred in The Umbrella Academy as Lila Pitts. She is also seen in Red Notice opposite Gal Gadot, Dwayne Johnson, and Ryan Reynolds. She also made a guest appearance in the Sherlock series.
Arya also spoke about the time she faced inequalities and said, "I think growing up I thought there seemed to be quite an inequality between men and women, especially in my community." 
6. Sirisha Bandla: The Indian American joined Virgin Galactic's founder Richard Branson on a trip to space with four other members. She is currently the Vice President of Government Affairs and Research Operations at Virgin Galactic.  After Kalpana Chawla and Sunita Williams, Sirisha Bandla is the third Indian-origin woman to fly into space.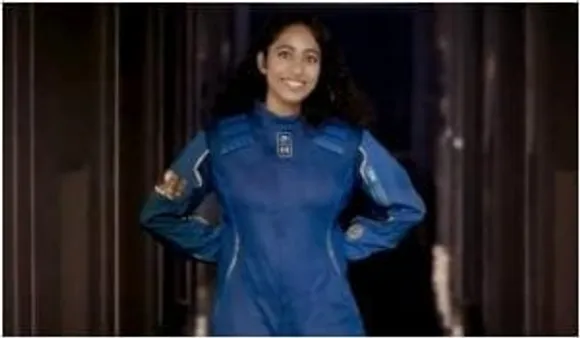 Sirisha Bandla/ Picture Credit: The New Indian Express
7. Priyanca Radhakrishnan: She wowed the world by speaking her native language in the New Zealand Parliament. Radhakrishnan's the first Indian-origin minister in New Zealand and is the Minister for Diversity, Inclusion and Ethnic Communities. She also has the additional charge of being the Minister for the Community and Voluntary Sector, and the Associate Minister for Social Development and Employment. Read a detailed profile on her by clicking here.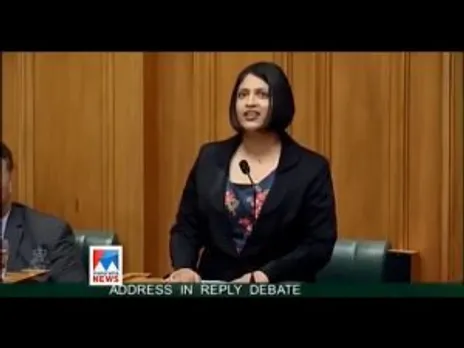 When Priyanca Radhakrishnan, New Zealand's First Indian Origin Minister
8. Priyanka Srivastava: She is one of the 9 Indians who contributed to the landing of NASA's Perseverance Rover successfully on Mars. Srivastava was part of an all-women group of supervisors. She was associated with the mission as a systems engineer.  Srivastava's journey from Lucknow to NASA was very tough as her parents struggled financially. But the Lucknow girl eventually made her dream come true and made her parents proud.
9. Falguni Nayar: The founder and CEO of Nykaa, a beauty, and lifestyle retail company. She is India's wealthiest self-made female billionaire according to Bloomberg Billionaires Index. The winner of SheThePeople's Digital Women Awards in 2015 had bagged the Businessperson of the Year 2019 by Vogue India and'EY Entrepreneur of The Year 2019 – Start-up Award' by Ernst and Young.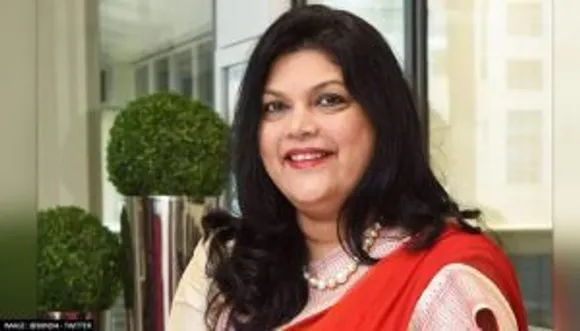 Falguni Nayar Nykaa
10. Padmasree Warrior: One of the most notable Indian-American tech executives, Warrior is the Chief Executive Officer of Fable, a 2019 startup to improve "cognitive fitness". She has received recognition for being a powerful and young woman leader promoting technology. Prior to her start-up she led teams at Cisco and Motorola as CTO and was the CEO of NIO'S US arm, an automobile manufacturer.
11. Kirthiga Reddy: The former Facebook India Managing director, is the first woman venture partner at Softbank. She is recognised as the most notable name in tech development and growth. She is also the co-founder of seed fund investment F7 ventures and serves on the board of several establishments, including WeWork and Fungible.
---
Suggested Reading : Women Are Taught To Be Resilient But For Wrong Reasons
---