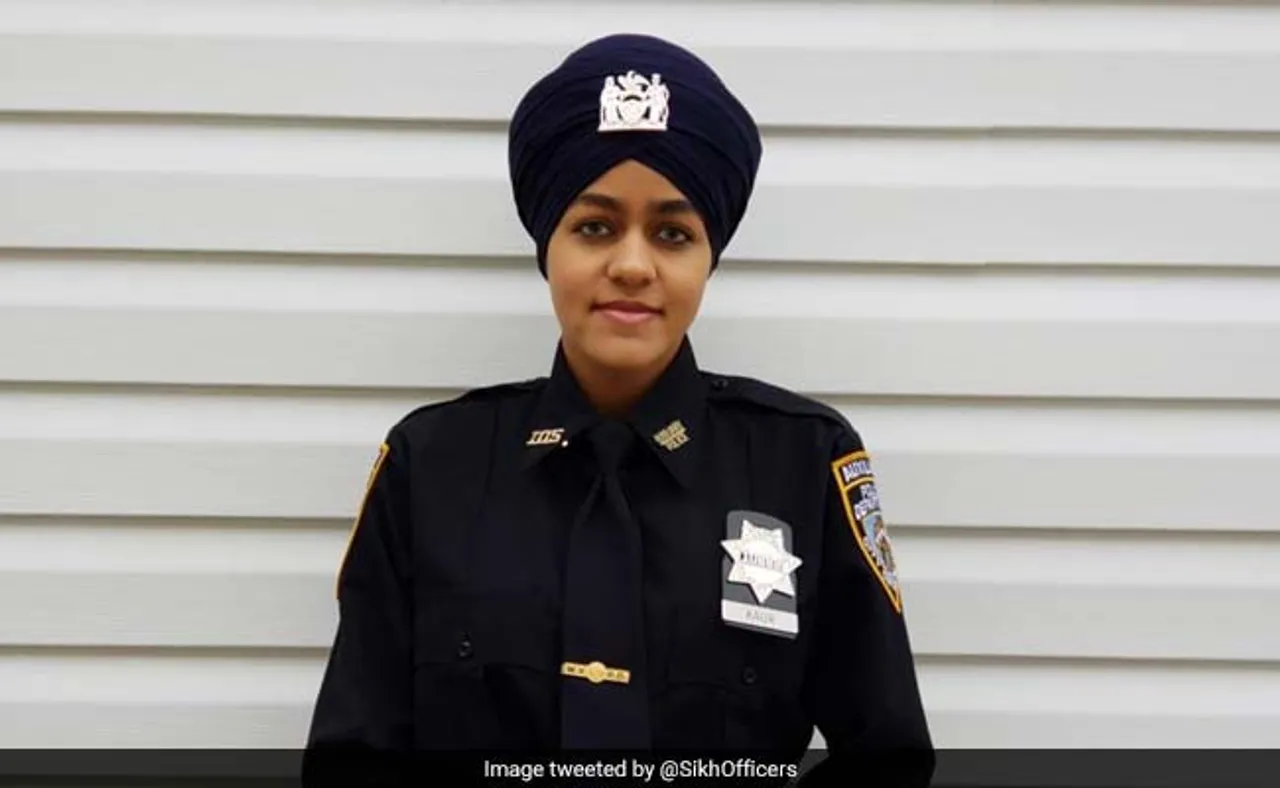 She is 22 and completely badass. This Indian-American is the first turban-wearing Sikh woman in the NYPD. Meet Gursoch Kaur who upon graduating from the New York Police Academy this became the force's first turban wearing recruit. There are just under 2000 Sikh police officers in the NYPD, of them 10 are women but only one, Gursoch, wears a turban.
She says her presence will also mean she can explain to people what the significance of the turban is. 'I feel blessed,' Kaur told Desi Talk in an interview. The turban it is believed stands for compassion and service to humanity. 'People haven't seen anything like that. It's great because it gives me an opportunity to tell them what's behind the turban, educate them. That's how we love one another,' she added.
Her recent achievement has been widely praised across the Sikh community in the U.S. The Sikh Officers Association of New York City tweeted a photo of Kaur celebrating her presence in the force. Gursoch wants to become a full-pledged police officer in the NYPD.'We are the eyes and ears of the community,' she told Desi Talk. 'I go on parades, am controlling traffic, making sure everybody is safe.'
America has half a million Sikh community people living there. Gursoch said to PTC news that women shouldn't think they are any less than men. "Wherever men can work, we too can work there. God has given us equal rights," she says.
Gursoch wears the NYPD symbol in the front of her blue turban. In 2016 a massive lobbying by the Sikh community was consented to, which permitted wearing of the badge on the turban.
"It was important to me that as a member of the Sikh community, I too could share the importance of our community to the world."
'Officer Kaur will make all Sikhs around the world proud! By the community seeing officer Kaur wearing a turban and in uniform they will feel nothing but pride, seeing one of their own serving her community,' Delare Rathour, NYPD officer said.
Female Sikhs do not traditionally wear the turban, only some do in India and Canada. However women are turn pro-choice and making their own decisions about how they would like to wear their religion on their sleeve.
For the first time, Sikhs in the US will be counted as a separate ethnic group in the 2020 Census as per reports.