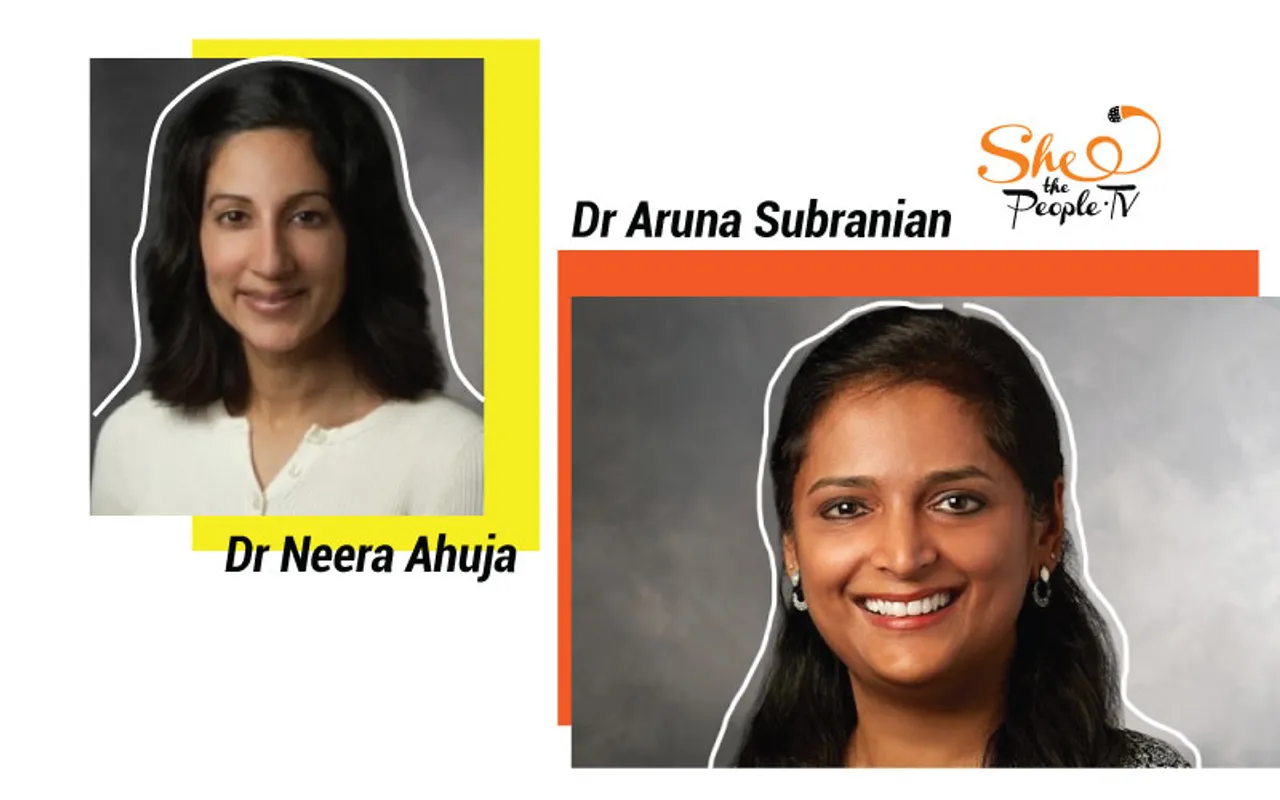 Coronavirus has infected more than three million people worldwide and claimed 234,408 lives. In an effort to contain it, the scientists and researchers are trying to find a potential anti-viral drug that can help eradicate COVID-19. Stanford University has begun the phase three human trial of the antiviral drug Remdesivir. On-board are two women Stanford Medicine professionals- Dr Aruna Subramanian and Dr Neera Ahuja- who are leading the investigations team appointed for the large-scale trial. Here's what you should know about them
Dr Aruna Subramanian
Based out of Palo Alto in California, Dr Aruna Subramanian is a trained doctor in infectious disease and she is the Chief of the Immunocompromised Host Infectious Diseases and Clinical Associate Professor in the Division of Infectious Diseases at Stanford University.
She received her medical education from the University of Michigan Medical School in 1994. She also achieved board certifications in both infectious disease and internal medicine, which she achieved at the American Board of Internal Medicine in the year 1999 and 1997 respectively. Dr Subramanian is the recipient of the Johns Hopkins University Division of Infectious Diseases Fellowship of 2000 where she pursued her MD. In 2018, Dr Subramanian was honoured with the Fellowship American Society of Transplantation (FAST).
Dr Subramanian is also a trained South Indian classical dancer. Her daughter is known to perform South Indian classical dance, being part of a dance troupe. Dr Subranaian also helps in organising classical dance performances across the US.
Also Read: Aruna Subramanian is leading study for potential COVID-19 drug Remdesivir
Dr Subramanian is acting as the co-principal investigator of the Remdesivir trial at Stanford. Talking about how the whole process of research and trial of the drug had to be accelerated owing to the increasing global crisis, she said, "We got everything together in a week and were ready to roll. This was record time. This type of thing normally takes two to three months to get on board."
Dr Neera Ahuja
Dr Neera Ahuja is the principal investigator of the Gilead's Remdesivir trial. She is the Division Chief of Hospital Medicine at Stanford. Dr Ahuja completed her BA at UC Berkeley and pursued her MD at the University of Texas Health Sciences Center, Houston. Later at UTHC, she got the training and board certification in internal medicine and paediatrics. In 2008, she joined Stanford University as the clinical associate professor of hospital medicine.
We're hopeful about Remdesivir, but we are already planning for what the next drug might be
Her Achievements at Stanford
Between 2009-2019, Dr Ahuja worked as the associate program director of the Internal Medicine Residency Program. She also built a hospital medicine program at the Department of Medicine. In 2011, she was appointed as the Director of the Hospitalist Program. She stayed on that post till 2017. In the same year, she also became the medical director of General Medicine Inpatient Ward and recruited many brilliant clinical faculties in the hospital medicine group. Dr Ahuja is the recipient of the Gold-Headed Cane Award for her compassion and dedication to medicine and to serve. She also received the Gold Rattle Award for her excellence in clinical teaching.
Also Read: Virus researcher Gagandeep Kang breaks down India's corona challenge
The clinical focus of Dr Neera Ahuja centers around general inpatient medicine and its quality improvement, clinical trials, and internal medicine among others. On being a part of the Remdesivir clinical trial, Dr Ahuja said, "Ours is an adaptive trial, which means that if Remdesivir doesn't work, we can quickly move on to testing the next, most promising drug without any gap in time," She is hopeful that Remdesivir might prove to be a success in fighting COVID-19. "We're hopeful about Remdesivir, but we are already planning for what the next drug might be," said she, adding, "We want patients to get any possible treatments that might benefit them as soon as possible."