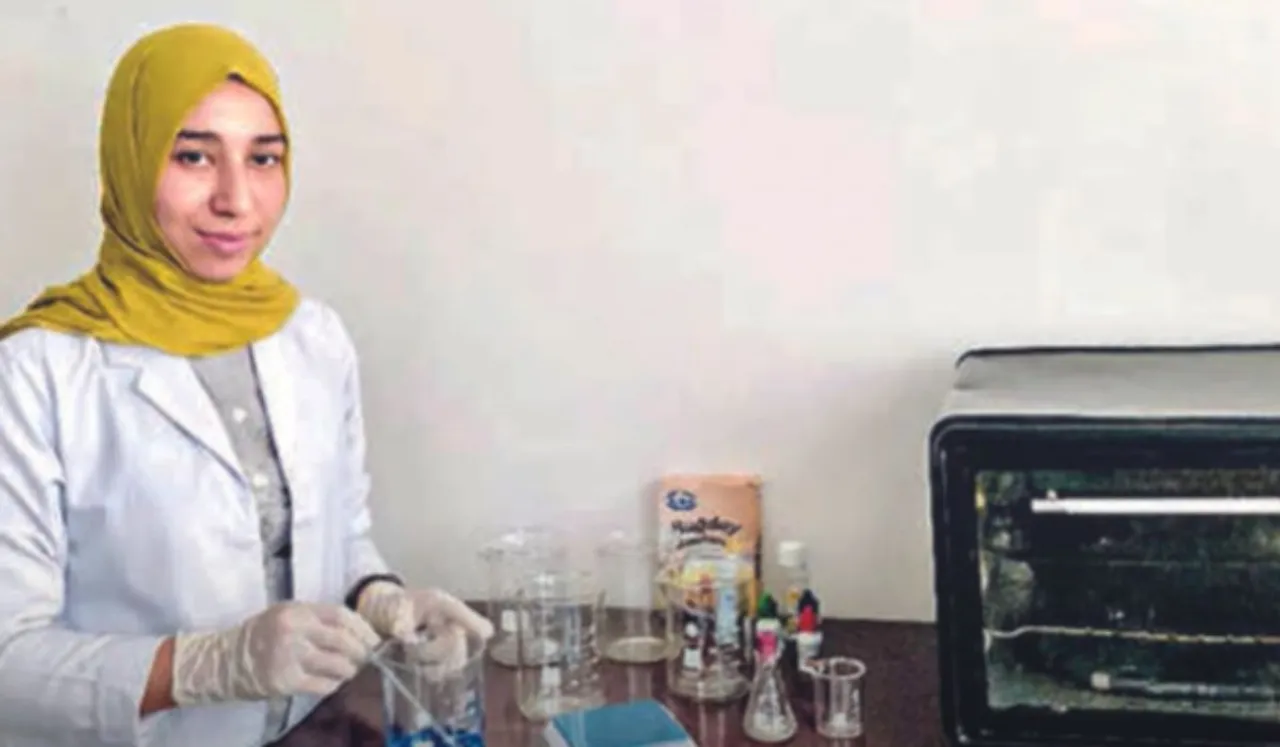 After the Taliban took over control in Afghanistan in 2021, forcing women to gradually drop out of educational institutions and workplaces and almost erasing them from the public domain, women have since been calling out against the Taliban's ban on education.
However, nothing stopped Behishta Khairudddin from her determination to pursue chemical engineering. Behistha created a small lab inside her home by borrowing beakers and other equipment, and continued to study chemical engineering at IIT Madras.
Afghan Woman Earns IIT Degree
Despite an unstable internet connection, a lack of proper equipment, and fear of the Taliban's dictatorship, Behishta Khairudddin earned a ">degree in chemical engineering from IIT Madras. In 2021, the 26-year-old woman braved the Taliban's forces and completed her education remotely. She cleared all her semesters at IIT Madras online.
In an exclusive talk over the phone with the Times of India, Behishta said, "I don't feel any regret. If you stop me, I will find another way. I feel sorry for you (the Taliban) because you have the power; you have everything, but you are not using that. It's you who should be sorry, not me."
Behista had missed her admission to IIT Madras despite clearing the interview due to the diplomatic fallout. She revealed in the interview with TOI that she didn't receive any information from the Indian Council for Cultural Relations (ICCR), which provided scholarships to Afghan students. She added that her account had also been deactivated on the portal.
Then Behishta Kairudddin connected with Professor Raghunathan Rengasamy from IIT Madras, after which the institution offered her a scholarship, and she began to pursue her degree a month later. She shared that the first two semesters were difficult, but eventually she got comfortable with the syllabus and excelled in the exams.
She shared that she used to stay glued to the computer screen and rest only for four to five hours. She also expressed how supportive her family was on this journey. She revealed that her father was a social science graduate and her mother was a doctor. Her elder sister was a PhD student from IIT who was stuck in Afghanistan, and her other sister had pursued law while her brother studied social science.
Being the youngest child of all, Behishta Khairudddin received immense support from all her family members to pursue her education. She said that she aspires to bridge the connection between education and development in Afghanistan. She added that she wasn't interested in pursuing a career in an industrial job but wanted to make a career in the academic field.
---
Suggested Reading: Future Of 3 Million Afghan Girls Bleak Due To Education Ban: Report
---
Image Credits: Screengrab from Times Of India via Youtube