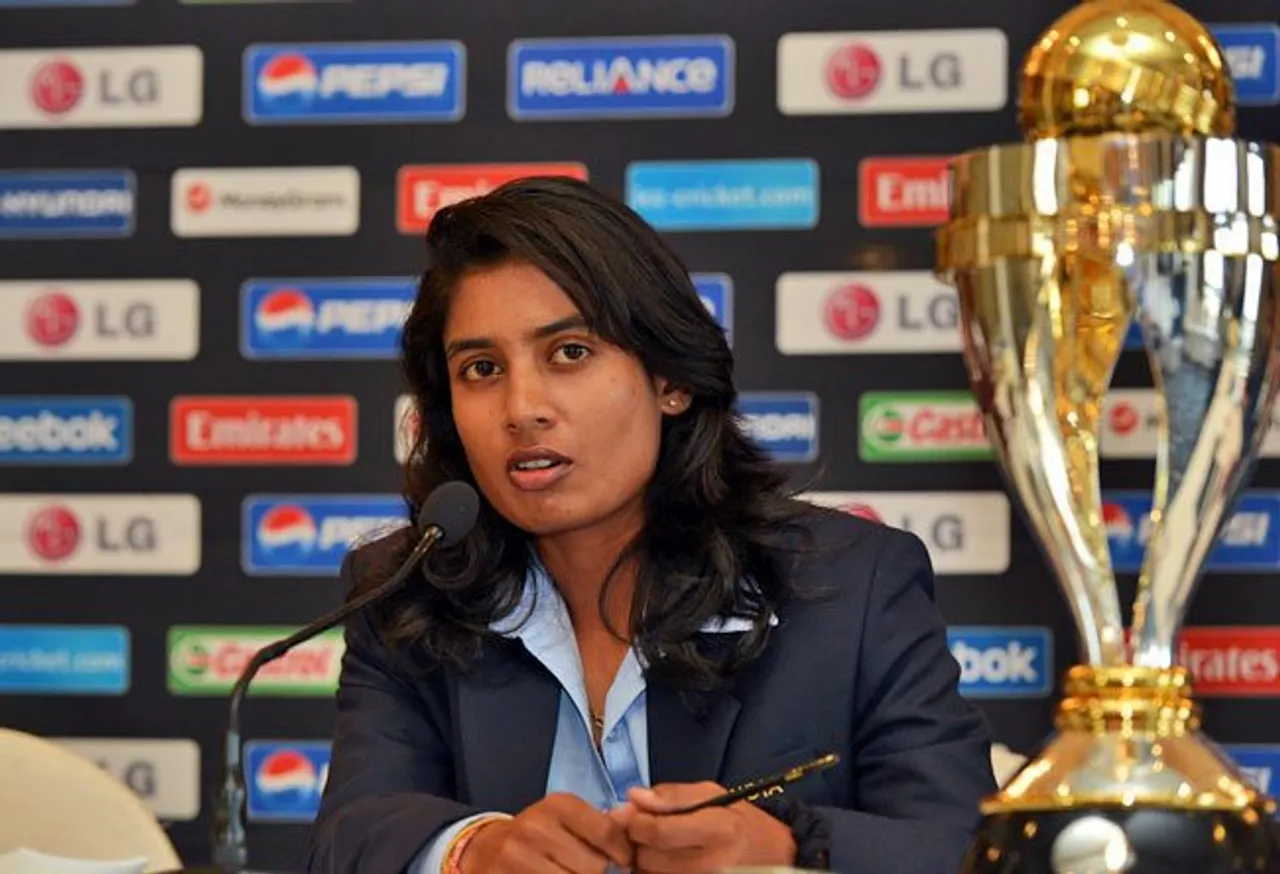 Almost a week we've been watching the Mithali Raj vs Ramesh Powar controversy, flooding our Twitter timelines. But not with any certainty we can point out who is at fault.
According to the latest report, due to the controversy with Mithali Raj, Ramesh Powar is likely to quit as the head coach of the Indian Women's cricket team. BCCI invited fresh applications for the post on Friday
Before this saga takes any more twists and turns, here's all we need to know about the controversy:
It all started when Mithali Raj was excluded from the playing XI team of the ICC Women's World T20 semi-final against England last week.
Adding fuel to Captain Harmanpreet Kaur's decision to rest Mithali for such a crucial game, the Indian women's team crashed out of the tournament because of an 8-wicket defeat in the match.
"Whatever we decided, we decided for the team. Sometimes it works, sometimes it doesn't, no regrets. I'm proud of the way my girls played through the tournament," Harmanpreet had said at the post-match presentation ceremony
Mithali's manager Annisha Gupta had lashed out at the India skipper on Twitter:
"Unfortunately @BCCIWomen believes in politics not sport. After witnessing what @M_Raj03 's experience could do in IndvIre it's shocking that they went with what pleases @ImHarmanpreet -a manipulative, lying, immature, undeserving captain."
Annisha told ESPNCricinfo: "And we can see the kind of treatment that Mithali has received despite her brilliant performance and despite showing stability and consistency. The kind of treatment she has received is completely uncalled for and there is something deeper than we need to look at than just the statements that have been coming out."
Meanwhile, Committee of Administrators' (CoA) member Diana Edulji commented on Raj's exclusion from the team saying, "I think too much is being made out of it. The management made the decision of not changing a winning combination and that backfired. If India had won the game, I am sure nobody would have questioned their decision," PTI reported.
READ: Mithali Raj To Write Her Memoir
Soon, Raj broke her silence, lashing out at Edulji and coach Ramesh Powar. In a letter to the BCCI, which was leaked in the media, she accused Edulji of bias and Powar of humiliating her. Expressing disappointment at the decision to rest her for the crucial match, Mithali alleged in the letter that "a few people in power are out to destroy me".
Mithali Raj had been in brilliant form lately — scoring two half centuries and winning two player-of-the-match awards in two matches in this series
Coach Ramesh Powar then wrote a letter, confirming that he has a "strained" relationship with Raj. He said she was aloof and difficult to handle. However, her exclusion from the World T20 semi-final was based solely on cricketing logic, a BCCI official claimed, TOI reported
Upset with the statement, the cricketer took to Twitter to express her disappointment. Raj termed her omission from the team during the semi-final as the darkest day of her life. She tweeted:
I'm deeply saddened & hurt by the aspersions cast on me. My commitment to the game & 20yrs of playing for my country.The hard work, sweat, in vain.
Today, my patriotism doubted, my skill set questioned & all the mud slinging- it's the darkest day of my life. May god give strength

— Mithali Raj (@M_Raj03) November 29, 2018
Following the accusation of using power over morality, BCCI officials are upset, saying that Powar reportedly acted on a "phone call from a very influential member of BCCI" and dropped Mithali
In reply, Powar too took to Twitter, but instead started receiving brickbats. Powar reacted by tweeting: "Forgive others not because they deserve forgiveness, but because you deserve peace."
November 29, 2018
As the controversy refuses to die down, legendary Indian cricketer Sunil Gavaskar said, "I feel sorry for Mithali. She has a very good point. She has served Indian cricket for 20 years. She scored runs, she won player of the match in both matches (she played at the World T20)," India Today reported.
"Powar should have spoken to Mithali instead of dropping her straightaway after a phone call from Mumbai on the day of the match. This isn't cricket," a board insider told TOI
Now the war of words and the entire controversy has resulted in Powar losing the BCCI's confidence. Now, names of some prospective coaches are doing the rounds such as Dav Whatmore, Venkatesh Prasad and Tom Moody.
"Powar's conflict with Mithali has ensured that he can't continue as the coach of India," the source added
It is revealed that CoA member Diana Edulji and India's T20 captain Harmanpreet Kaur are still backing Powar.