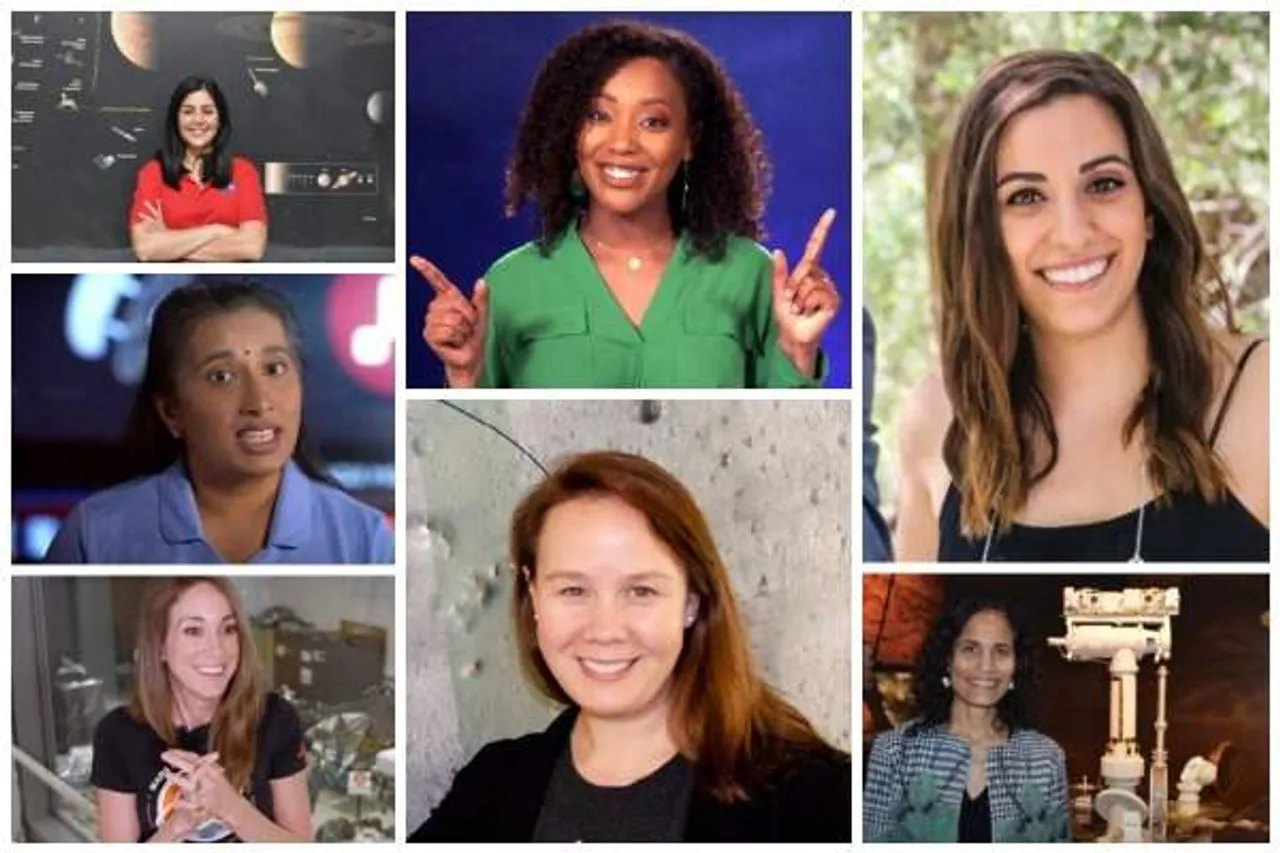 NASA Perseverance Team: Here are 7 women who are the prominent faces of the Mars 2020 mission.
As the entire world marvels at the grand feat achieved by NASA Perseverance landing on Mars and beaming back the first photo from the Red Planet, there is also a dire need to acknowledge the team which was behind the most sophisticated project to Mars till date. In fact, there were some women who were a prime force driving the ambitious Mars 2020 mission all along with their hard work, dedication, passion, creativity and brain-wracking for many years now. Be it developing those complex machines or controlling the navigation and other crucial operations of the rover to the Martian surface, these women have proven their brain and might as well as inspired other women to dream big.
Here are the 7 women who are an integral part of the monumental endeavour to Mars:
Kathryn Stack Morgan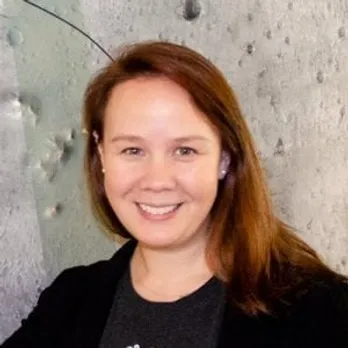 Credits: Twitter
Kathryn Stack Morgan worked as the NASA Jet Propulsion Laboratory's deputy research scientist for the Mars 2020 mission. Her affinity for studying sediments and rocks and mapping of the planetary surface led her to become a prominent team member looking into the Martian sedimentary rock record, using orbiter and data from the rover to understand the evolution of ancient surface processes as well as the signs of ancient microbial life on Mars. Katie has also been a member of the Mars Science Laboratory Science Team since 2012 and is currently a funded Participating Scientist on the mission.
Moreover, Katie is a recipient of numerous prestigious awards like Forbes 30 under 30 in Science and Healthcare in 2013, NASA Software of the Year Award in 2018, Mars 2020 Project Voyager Award in 2019 and 2020, Mars Science Laboratory JPL Voyager Award in 2015 and many more.
Swati Mohan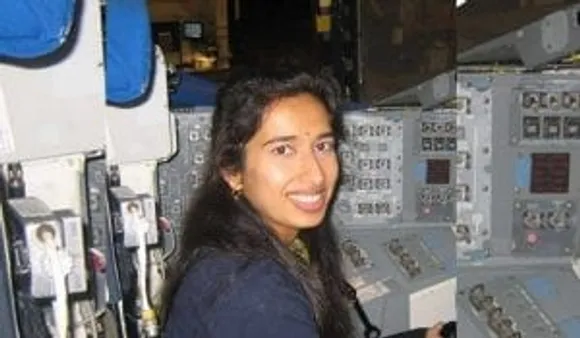 Credits: NASA
Swati Mohan is an Indian-origin scientist who has been heading NASA's Operations for the Mars 2020 Guidance, Navigation, and Controls (GN&C). During the moments before touch-down, she explained to viewers the rover's mission milestones. When Perseverance was safely landed on the surface of Mars, she announced, amid joy and cheers, "Touchdown confirmed!"
Talking about the mission, Swati told USA Today, "I've been on Perseverance longer than I've been at any school. I've been on Perseverance longer than my younger daughter is alive. It's just taken up such a large portion of my life for so long."
She has worked on other missions of NASA such as Cassini (the fourth space probe to visit Saturn and the first to enter the planet's orbit) and GRAIL (lunar science mission which used high-quality gravitational field mapping of the Moon to examine its interior structure).
For the Mars 2020 mission, she was the lead engineer of the systems throughout the development and also the key communicator between the GN&C sub-system and the rest of the team. Swati scheduled the mission control staffing for the team, and is also in-charge of various policies and procedures the GN&C follows in the control room.
Moogega Stricker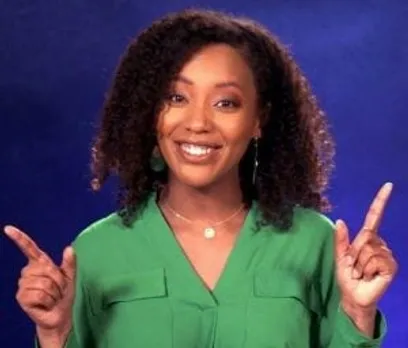 Credits: Science Fiction
Moogega Stricker is the NASA JPL's Planetary Protection lead for Perseverance. Her responsibility was to make sure that the rover is as clean as possible before it lands on the Red Planet. This is because the scientists will need to be confident that they're not just seeing germs that were taken from Earth via the space rover when they find and detect signs of past microbial life on Mars. Moreover, her specialisation in thermal fluid sciences makes her capable of handling her current projects include developing plasma sterilization methodologies and additional sterilization capabilities for future mission use.
She has also received NASA Group Achievement Award in October 2012 for her "exceptional performance in the rigorous evaluation and rapid synthesis of a development strategy for the Mars Sample Return Planetary Protection technology."
Heather Ann Bottom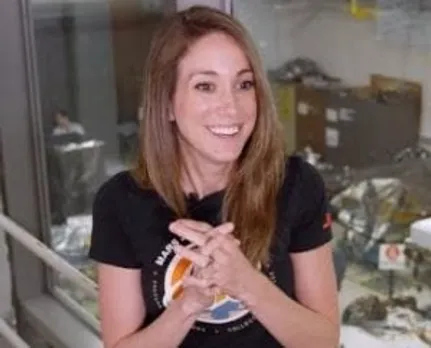 Credits: NASA
Heather Ann Bottom serves as the Systems Engineer for Perseverance. Her job was to make sure that all the complicated parts work together as a cohesive whole for smooth and faultless operation. She had to act as a project manager and understand the big picture strategy and solutions, and sometimes as a technical expert relaying information to and from other sub-system teams. She also led the first system test run of the Mars rover.
In fact, Heather was earlier a professional dancer and has also talked about the stress she had to go through from making this transition. Furthermore, she also added about her challenges in life and said, "I have struggled with many things that people don't like to talk about, like imposter syndrome, lack of confidence and the like. It takes mental and emotional strength to get past it, and knowing you are never alone."
Heather has also talked about how she finds inspiration from other hard-working women and colleagues to strive to achieve even greater heights. "I truly believe that the only way we can change perceptions and stereotypes is by being the change and not accepting doubt or mis-perception from others," she added.
Diana Trujilo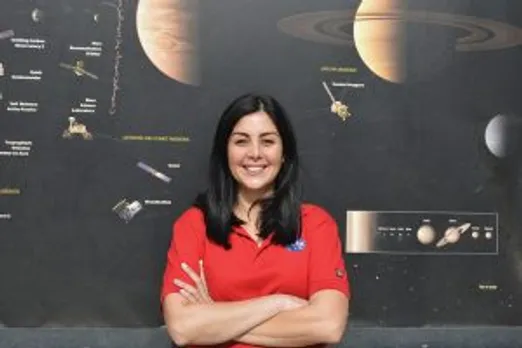 Credits: Pasadena Magazine
Diana Trujilo is a Colombian aerospace engineer who works for Phase Robotic Arms Science and as the Mission lead for Mars 2020. Diana has served many roles, including Surface Sampling System Activity Lead and Dust Removal Tool Lead Systems Engineer for previous human and robotic missions. In fact, she was also a part of the team as a telecom systems engineer which sent Curiosity rover. She was responsible for ensuring Curiosity's sampling fulfilled its objectives dust-free whilst maintaining the operation's safety, which took took her six months to work on.
Moreover, Diana also hosted the first ever Spanish-language NASA transmission of a planetary landing for the Perseverance rover landing on Mars last night. 
As a teen immigrant from Colombia, she cleaned homes to pay her engineering education at the University of Florida. With help from tutors and mentors, she applied to the NASA Academy, and was accepted. She then joined NASA as an engineer in 2008. Talking about her journey, she told WFLA-TV, "How the dream is going to evolve is going to change but the dream doesn't change. And the dream doesn't change if you hold onto it and you have the perseverance to maintain it," she told.
Michelle Tomey Colizzi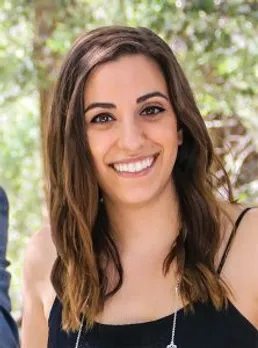 Credits: Pasadena Magazine
Michelle Tomey Colizzi is a mechanical engineer who worked as the lead of the mission's Aeroshell vehicle for its protection. She was involved in assembly, test and launch operations of the rover, where all the delivered components of hardware came together and unified as a spacecraft. Her input will help the rover to endure a lot of extreme environments on its way to the Red Planet.
In an interview with Pasadena Magazine, she talked about the gender bias-free and convivial work culture of NASA. She told, "Everyone loves being here, doing what they do, and you never hear complaints. As a female mechanical engineer, I don't really see any gender or age bias, especially because I am one of the younger female engineers. There's a lot of mutual respect from people of all ages, genders, and orientations." She further added that since the positions are accorded there in terms of merit, it keeps the staff motivated to work harder and better.
Vandana Varma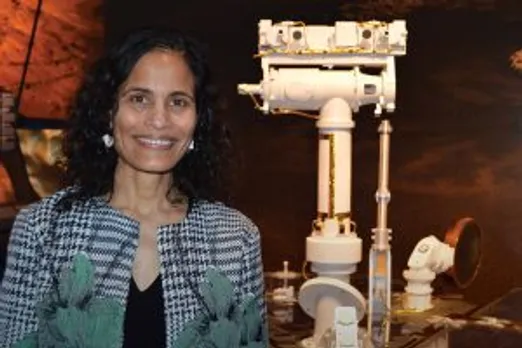 Credits: Pasadena Magazine
Vandani 'Vandi' Varma is a space roboticist at NASA's JPL who developed and drove the Mars rovers, Curiosity and Perseverance, using PLEXIL programming technology, one of the many softwares used, that she co-wrote and developed. Her programme has been used in various other projects of NASA. Vandana joined NASA's Jet Propulsion Laboratory in 2007, with a special interest in robotics and flight software and became part of the Mars 2020 mission back in 2008.
Another Indian in the team, she was born and grew up partly in Halwara, India. In fact, she gained her first qualification, a bachelor's degree in electrical engineering at Punjab Engineering College in Chandigarh, India. She went on to gain a masters in robotics from Carnegie Mellon University, USA, followed by a Ph.D also in robotics from Carnegie Mellon in 2005. While studying, she also gained her pilot's license.
Feature Image Credits: NASA/Pasadena Magazine/Science Fiction