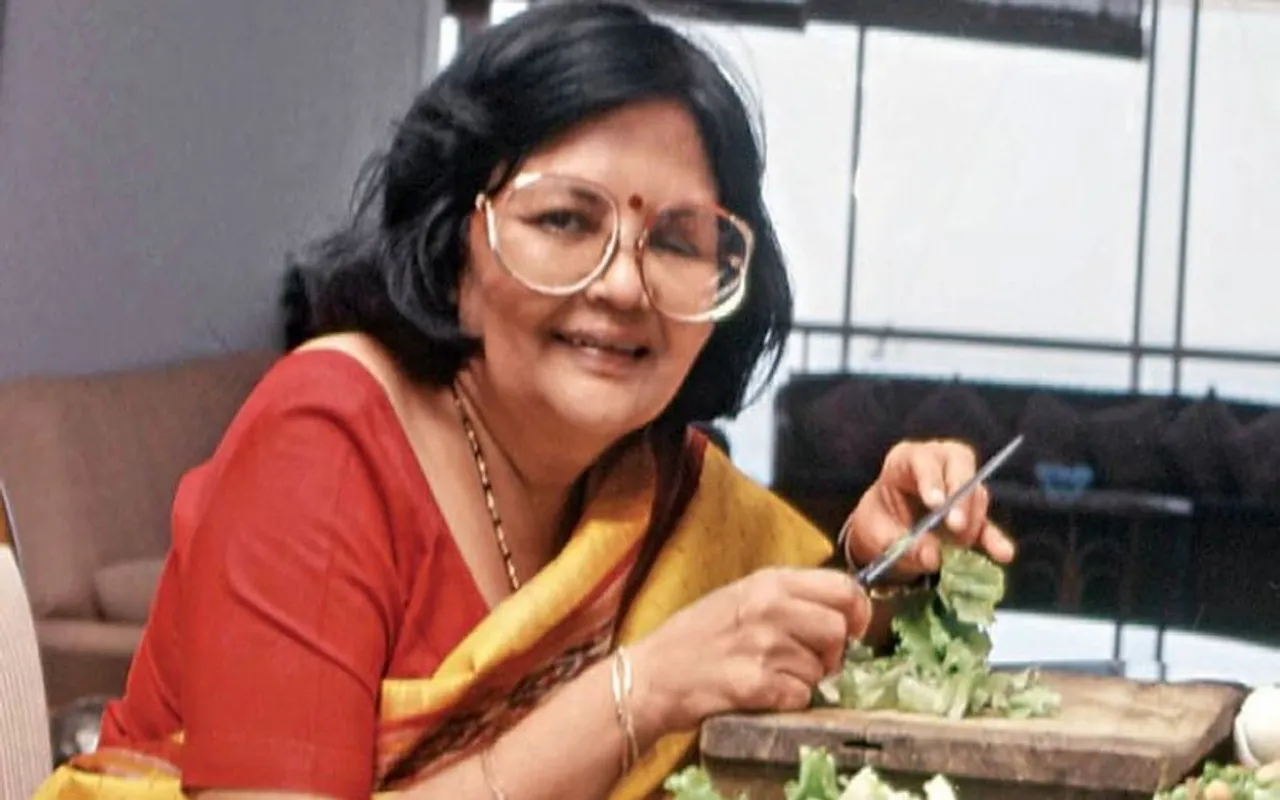 Who is Tarla Dalal? She was an Indian food writer and first home chef, on whom, a film titled after her first name Tarla is being made. The film features Huma Qureshi in the lead role and is directed by Piyush Goyal. The film's first poster shared by Qureshi was vibrant and filled with colours and spices. Taking one back to the time when Dalal used to teach and interact with the audience with similar vigour.
The film's shooting announcement was made today and Qureshi as Tarla is completely unrecognisable with thick glasses and a completely new hairdo. Qureshi's interview with the Indian Express on her role took her back to her childhood memories. "I clearly remember how my mom used to try her recipes when we were kids. Looking forward to this very special character," she said.
Not only was Tarla Dalal the best in what she did, but she became a brand in herself. There is so much still to know about the writer and chef, whose classes were popular for guaranteed teaching on how to make good food.
---
Suggested Reading: Indian Women And The Expectations Of Being A Culinary Genius
---
Who Is Tarla Dalal? Five Things To Know
- She was born in Pune, India but moved to Mumbai after her marriage. In the year 1966, she started cookery classes in her residence and steadily the class became successful and had a long waiting list of students.
- Soon after that, she started writing cookbooks. She has written a total of 170 titles, which have been translated into languages like Hindi, Gujarati, Marathi, Bengali, Dutch and Russian.
- She also loved doing cookery shows as it gave her an opportunity to interact with her readers. Through these shows, she had reached people in multiple countries like Tokyo, London, Nairobi, and New York, amongst others.
- In 2005, she was honoured by the Indian Merchant Chamber as the Woman of the Year, and in 2007, she was awarded the Padma Shri award in the field of cooking.
- After she passed away on November 6, 2013, her son Sanjay and his team maintains her legacy and continue to take her work forward.
(Feature Image Credit: India Today)