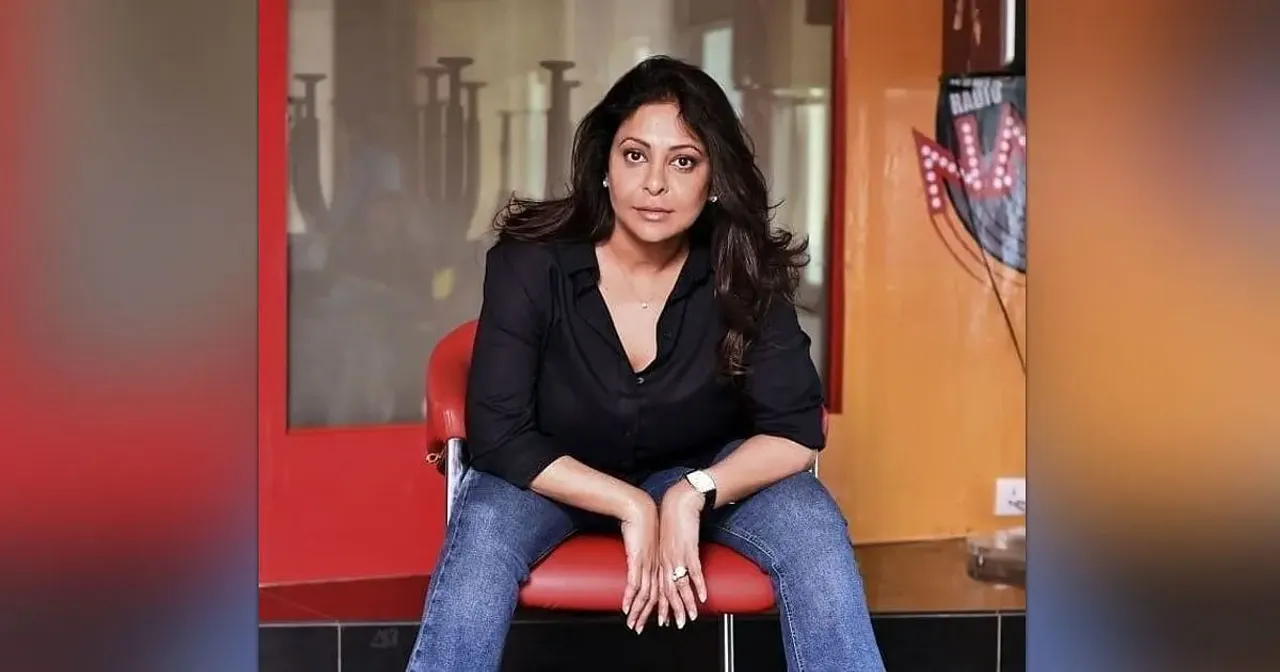 Shefali Shah, the Delhi Crime fame, wished her husband Vipul Shah on the occasion of his birthday on her social media handle. The actor shared a photo from her wedding day and penned a heartfelt message which ends with her saying that she wouldn't choose anyone else.
Shah wrote, "Through thick and thin, more hair less hair, past present future, ups and downs, fights and making up, understanding and misunderstanding, weakness to strength, disdain to love, agreements and disagreements, from good cop to bad cop."At the end of the note, wrote about the irreplaceable bond they share and wrote, "I wouldn't choose anyone else. #HappyBirthday."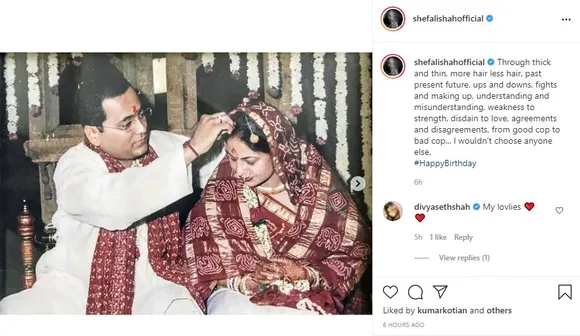 Who is Shefali Shah?
Shefali Shah is an Indian actor and director who is known for her lead role in the series Delhi Crime.
She was raised by her parents Sudhakar Shetty and Shobha Shetty at the RBI quarters in Santacruz, Mumbai. Shefali Shah attended Arya Vidya Mandir of Mumbai.
In her early days of acting, Shefali Shah started off with the Gujarati film and drama industry. She delivered a powerful performance according to critics in the Gujarati stage drama called Ant Vagarni Antakshari.
Shah debuted in the movie Rangeela in which she has a supporting role. She was later starred in the critically acclaimed film Satya (1998).
Shefali Shah was also seen working in the Hindi Television industry in the serials like Kabhie Kabhie.
In the year 1997, she married TV actor Harsh Chhaya but divorced him after facing relationship issues after four years of marriage.
Shah then married director and producer Vipul Shah. The couple has two sons.
Shefali and Vipul Shah decided to let their children pursue their interest in soccer and hence sent them to Spain for their schooling. The two boys were initially studying in the International School of Bombay.
Extending her work profile from acting to directing, Shefali Shah debuted as a director with the film Someday. The film Someday was selected in the  51st Annual USA Film Festival's International Short Film and Video category.