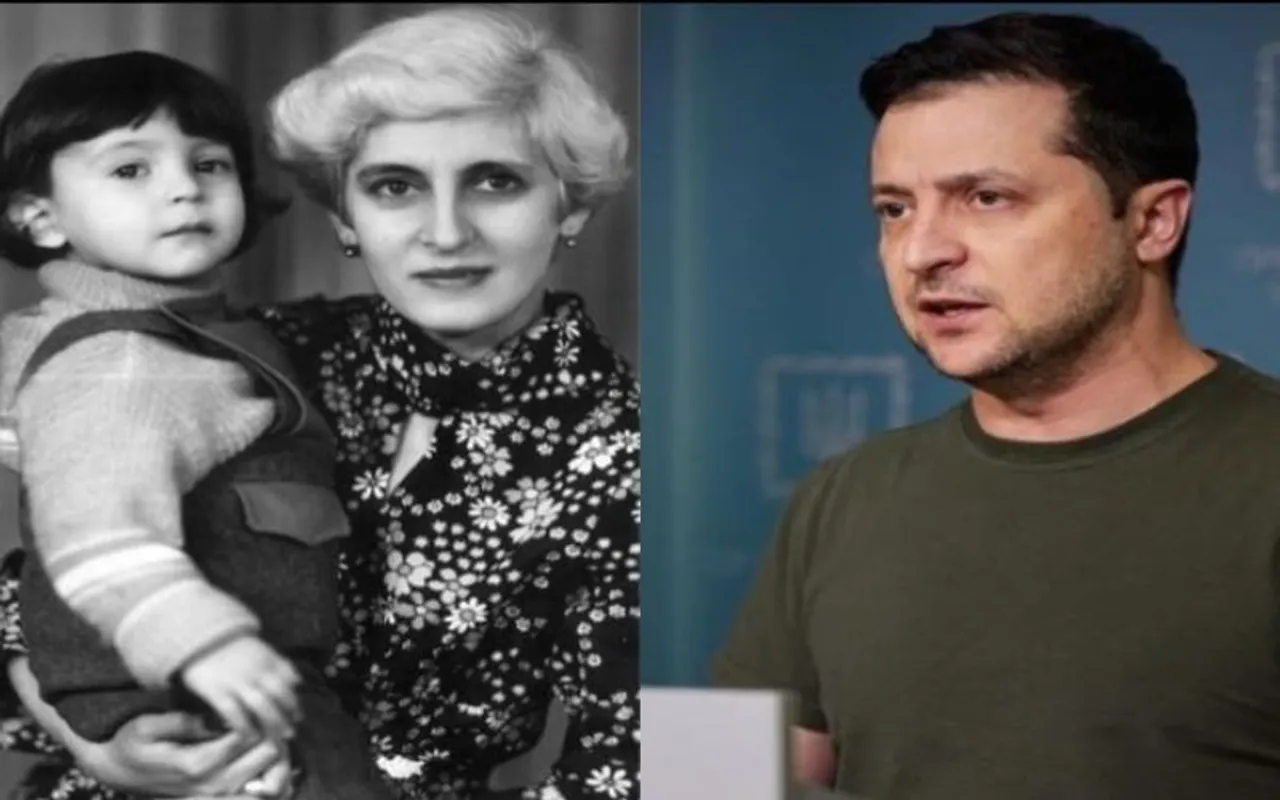 As Russia refuses to scale down its attack across various regions of Ukraine, especially focussed on its capital city Kiev, the world has been watching closely on the updates through news media and Volodymyr Zelenskyy's Instagram announcements. The Ukrainian president's "Need Ammunition Not Ride" response to the US offer to evacuate him made him an Internet sensation overnight.
On February 24, Russia, led by Vladimir Putin, declared war against Ukraine, attacking military airports, stockpiles, gas pipelines and even a civilian residential complex. Putin said that this attack is not to invade Ukraine but to demilitarise it.  "We decided to launch a special military action aimed at demilitarisation and denazification of Ukraine," he said in his address.
---
Suggested Reading: Love Over War: A Russian Flag Hugs A Ukrainian Flag In Viral Photo
---
However, this attack has been criticised by world leaders and even Russian citizens and celebrities. "No To War" is echoing loud and clear on the streets of Russia, as numerous protest marches continue to crop up despite harsh crackdown by the Russian police.
On the day when the war was declared, the Ukrainian president Zelenskyy had appeared on television and addressed the 44 million citizens of Ukraine and then 144 million Russians living next door. He said, "Listen to the voice of reason. The Ukrainian people want peace."
Zelenskyy, a former television actor and comic, was criticised for his ineffective fight against corruption. But now during wartime, he is leading from the front, instead of fleeing the war-torn country. "Putin began a war against Ukraine and against the entire democratic world. He wants to destroy our country and everything we have been building. But we know the strength of the Ukrainian people," he said in one of his addresses.
Zelenskyy's rise to the presidential post is both amusing and inspiring. Coming from the minority Jew community of Ukraine, Zelenskyy was born in 1978 and grew up in Kryvyi Rih, which is a Russian speaking region in southeast Ukraine. The 44-year-old was born to parents Rimma Zelenskaya and Oleksandr Zelensky, who is a professor and head of the Kryvyi Roh Institute of Economic Department of Cybernetics and Computing Hardware.
Who is Rimma Zelenskaya?
Zelenskyy's mother Rimma Zelenskaya is a former engineer, who was born on September 16, 1950, in Ukraine. Zelenskyy is her only son. The 71-year-old does not have an Instagram or Twitter account.
On mother's day, President Zelenskyy had posted an elaborate message to his mother and wife along with a picture of him with his mother. He wrote, "To my mother and the mother of her children, well I can safely say that I am the happiest person on earth! Thanks to you, my dear mother Rimmo and my deal wife Oleno. Both are Volodymyrivni. Both are infinitely loved! Both are the best in the world!"
(Credit: Volodymyr Zelenskyy/Instagram)