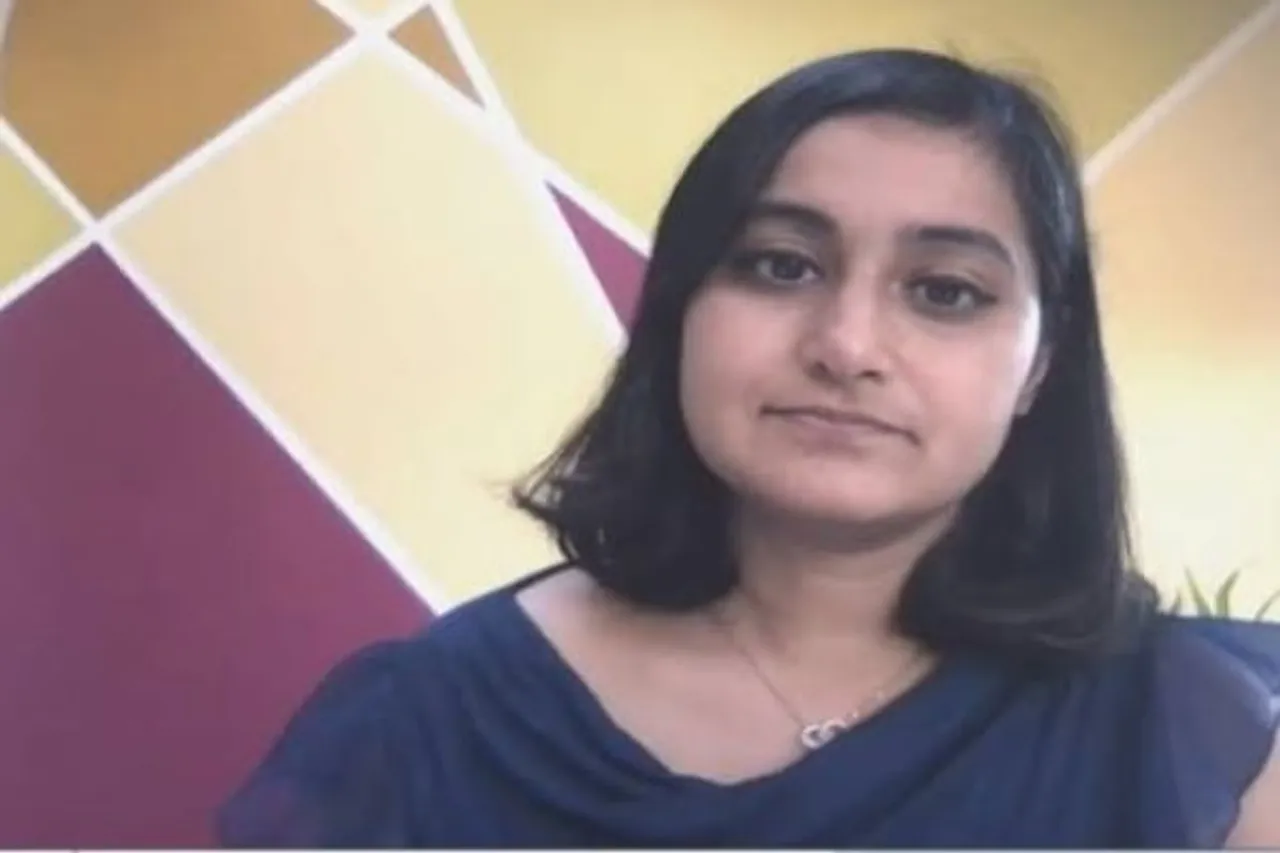 Who Is Dr Deepti Gurdasani? Dr Deepti Gurdasani recently put out tweets questioning how best-scientists lists are put together accusing many women with whom she was clubbed together of bullying and slandering her. In what seems like a bit of mudslinging, it's scientist versus scientists on Twitter, and Gurdasani is not happy on being trolled for her Omicron predictions.
Here's some background. Many scientists around the world are speaking up on Omicron spread in the United Kingdom, where Gurdasani is based, and other countries around the world. The British-Indian scientist raked controversy for some on Twitter are supporting her views while others are accusing her of dishing out 'opinions' over objective views on the virus.
Who is Deepti Gurdasani
Gurdasani is an epidemiologist from Queen Mary University in London. She has been vocal about the need for stricter government regulations over Omicron spread. The new strain of coronavirus was first identified by South African scientists and later named as a 'Variant of Concern' by the World Health Organisation.
She completed her MBBS and MD in Internal Medicine at Christian Medical College, Vellore, India, and her MPhil in Epidemiology and Biostatistics at the University of Cambridge in 2010.
The Queen Mary University website notes that Gurdasani worked as a post-doctoral fellow at the Wellcome Sanger Institute focused on the study of population history, and historical migration across Africa (as co-lead of the African Genome Variation Project.
Gurdasani's Views Making News
In an interview with Daily Record, Dr Gurdasani warned of the impact of Omicron spread in the UK and said, "I think given the sheer scale of the crisis that actually even more scientists cannot imagine, I will be putting in a circuit breaker now. I don't think it was inevitable before, but the fact is we've gone into an Omicron wave where 50,000 cases a day, no capacity in our healthcare system, and I'm seriously concerned that in the next few weeks, people who need life-saving emergency care won't be able to get it by January."
This statement reportedly triggered a debate among scientists on Twitter. Many users questioned her predictions calling her an alarmist. From being a raging conversation on Omicron, this added to further debate on who were the best scientists talking on the issue, to which Gurdasani took offence to be tagged along with Muge Cevik, scientist of virology and infectious diseases from University of St Andrews and Meaghan Kall, epidemiologist UK Health Security Agency. She cited the following tweet as her reason.
"While I appreciate the sentiment of people tagging me in lists with other women scientists- and I hugely respect many of them- it's traumatic to be put on lists with @mugecevik @kallmemag both of whom have bullied and slandered me, so I'd appreciate if you could leave me out," she wrote, while adding, "Both have also made several claims at various points that didn't accord with evidence, nor did they age well. And I really do not want to be put into any category with them with respect to my efforts at science communication."
The animosity between Cevik and Gurdasani goes back to January this year, when epidemiologist Dr Nisreen Alwar tweeted, "Covid infections not coming down in children under 12 while coming down in secondary school children. Much more primary school attendance & of course nurseries. Vital to reduce transmission in these settings. The less done towards this the longer the lockdown for everybody"
Responding to this, Cevik had written, "Infections are actually falling in primary school kids as well on the raw counts. Need to be careful interpreting the ONS model curves, as sometimes these trends can be a bit misleading," also quoting a study by another epidemiologist.
"Also provides important evidence that clearly schools were contributing to transmission, given drops in school age children (relative to other age grps) following school closures in december. Agree that drop in primary schools doesn't seem as much as 2nd ary - even on raw data," Gurdasani wrote, responding to the article shared by Cevik. The argument soon snowballed between the epidemiologists and Cevik blocked Gurdasani on Twitter.
"When scientists block you for stating facts, and calling them out on unfair discourse with colleagues. Scientists need to be open to evidence that challenges their point of view - rather than critiquing anyone who presents a different view, especially when this is evidenced," Gurdasani wrote.
Dr Gurdasani, a scientist and a woman of colour also talked about the massive trolling she faced in the course of her journey and for stating her views on science and viruses upfront.  She shared the tweet of one such user Ali Robertson who trolled her by saying, "Cycling in Scotland in yr profile is a big thumbs up in my book, but "Deepti makes good predictions"??!? She's not fit to lace @mugecevic shoes. (And @mugecevic isn't a minimiser- she was v cautious about claiming O is milder- she only calls D out when D is being barking mad.)"
It may be added here that SheThePeople has not been able to independently verify Gurdasani's claim in the tweet.
Gurdasani is not just known for being vocal about the crisis due to COVID-19 but also on the topic of being a brown woman scientist in the UK. She questioned the everyday social media abuse brown female scientists are put through.
Reaching to the social media trolls on her predictions on Omicron, Dr Gurudasani tweeted that this tweet (Ali Robertson) captures the abuses hurled at her every day for being a brown female scientist. She also said that despite getting most of the predictions right and for rightfully talking about public awareness of the new variant, she is "attacked and abused."
She also talked about her expertise on COVID-19 and media appearance, she said, "I've been putting out info during the pandemic that some people want to follow. Doing media is a vital time out of my day. It does not help my career or benefit me personally in any way."
Professor Cristina Pagel responded to her tweets by stating, "I've seen how people respond to Deepti and other women of colour here- and I've seen how people respond to me in between as a white woman and how they respond to men. It's been one of the most depressing things I've had to experience. Please don't dismiss this thread."
Is Deepti Gurdasani a Whistleblower?
In 2013, she was done with her PhD in the examination of genetic factors associated with disease in genetically diverse populations.
She has worked at the Wellcome Sanger Institute on population history and migration across Africa, where she was the co-lead of the African Genome Variation Project. Amongst many other projects, she also co-led the Uganda Genome Resource Project in 2019.
According to her Twitter posts, she was allegedly dismissed by the Sanger Insitute for whistleblowing on the institute's unethical use of "genetic samples from Africa." This led to a larger impact on her career, she alleged that after this she was denied a position at Cambridge, where she has studied.
(Feature Image Credit: 1News)