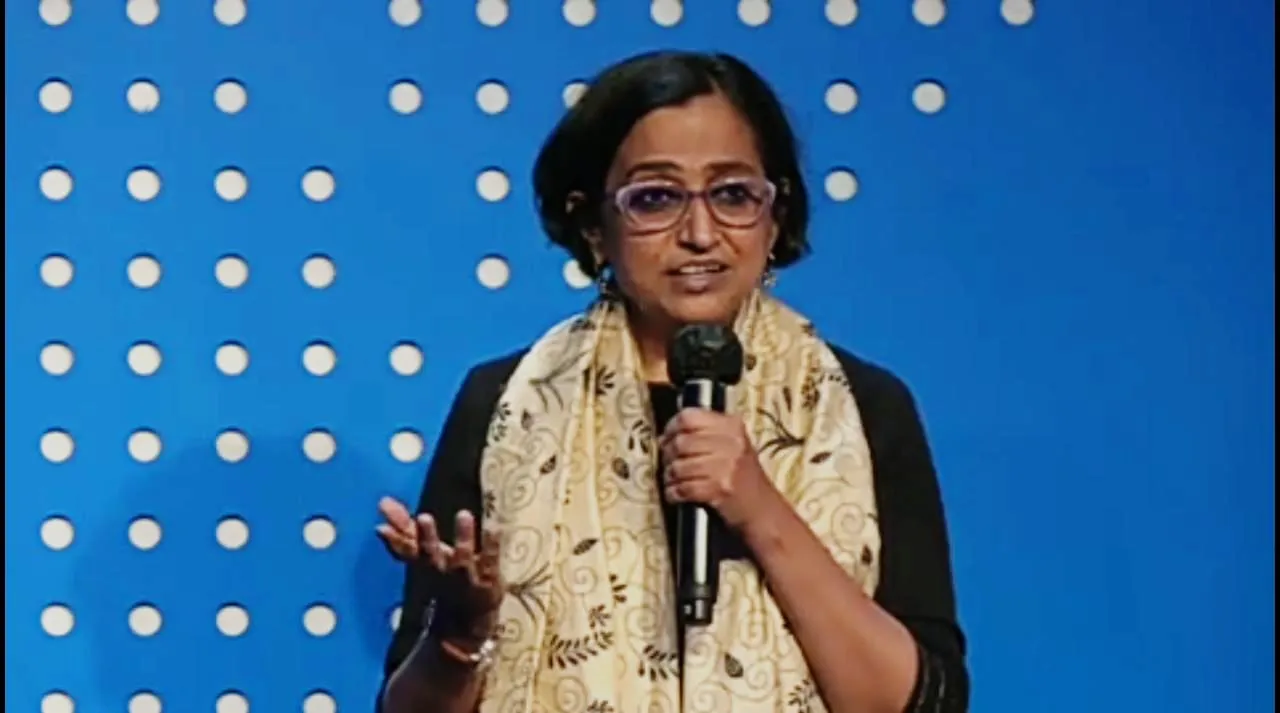 Ashraf Patel is the only Indian woman to be awarded Social Innovator of the Year 2022 by the World Economic Forum and the Schwab Foundation. Patel spoke at Davos to emphasise the importance of investing in youth-centric development across sectors.
The World Economic Forum (WEF) Annual Meeting 2022 is currently happening in Davos-Klosters, Switzerland and will conclude on May 26. This year's subject is 'History at a Crossroads: Government Policies and Business Strategies,' which will bring together almost 2,500 leaders and professionals from around the world, all dedicated to the "Davos Spirit" of improving the world's state. At the Annual Meeting, 15 social innovators from around the world were honoured at the Annual Meeting for their efforts to change the world.
Patel said, addressing global leaders and experts at the Annual Meeting, "Young people, once trusted and brought into key and significant intergenerational decision-making and dialogue spaces, not only bring alternative perspectives but can help us challenge the status quo, bring out new innovations and entrepreneurship, and spur tremendous social change action by being the change they want to see in the world."
In order to achieve the mission, Patel also called for increased collaboration and unity from all sectors. Every young person is a 'Jargik,' and every environment produces 'Jagriks,' who are self-aware, active citizens who inspire others. She emphasised the importance of working with young people to co-create environments that nurture love, learning, ownership, independence, and social hope.
Who is Ashraf Patel?
-  She earned her bachelor's degree in physics from Delhi University and her master's degrees in Personnel Management (PM) and Industrial Relations (IR) from XLRI (formerly Xavier Labour Relations Institute), Jamshedpur. She then began working in the corporate sector as an HR specialist.
- She joined Pravah as a co-founder and CEO in 1993. She co-founded ComMutiny—The Youth Collective after that. Both organisations took the lead and developed world-class designs and high-impact interventions, such as the 5th Space Framework.
- She is an Ashoka Fellow, which implies she is one of the world's top social entrepreneurs. Ashoka Fellows champion ground-breaking new ideas that revolutionise society's structures, benefiting everyone and improving the lives of millions.
---
Suggested Reading: Ashraf Patel Becomes Only Indian Woman Social Innovator To Address WEF Annual Meeting 2022 At Davos
---
- Ashraf Patel was named the winner of the Social Entrepreneur of the Year Award-India 2020 by the Schwab Foundation for Social Entrepreneurship, a sister organisation of the World Economic Forum, and the Jubilant Bhartia Foundation, of the Jubilant Bhartia Group.
- She is currently working on a mission to create the Varta Leap Coalition, a multi-sectoral eco-system dedicated to promoting the vision of "Every Youth a Jagrik and Every Space Nurturing Jagriks" in order to expand the narrative of youth leadership based on values of justice, equality, liberty, and fraternity.
- She co-authored the book 'Ocean In A Drop—Inside Out Youth Leadership' (Sage 2013).
- As part of the International Baseline Study on Youth Work in the Commonwealth, she also helped to anchor an Asia-wide study.