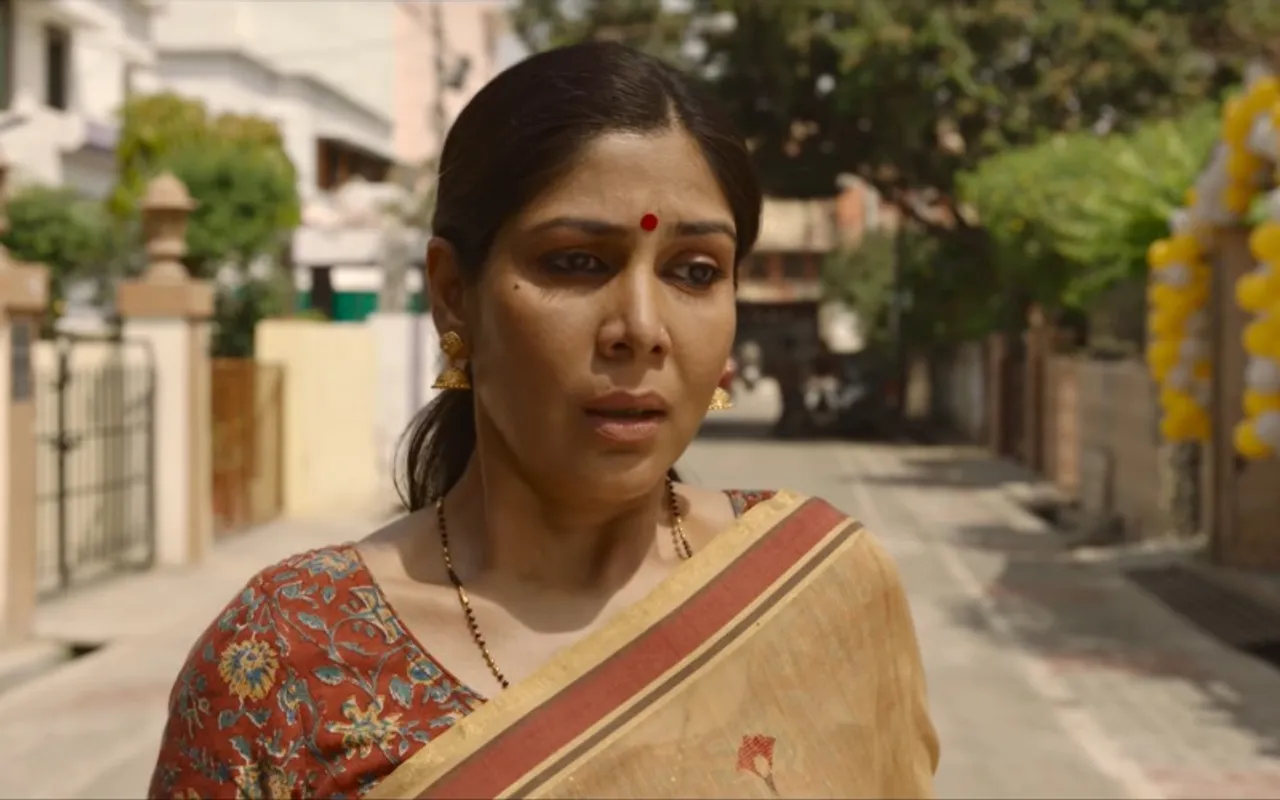 Wondering where to watch Mai? Mai is an upcoming crime drama thriller in which the plot depicts a middle-aged woman who is unknowingly drawn into the underworld after accidently killing a mafia lord, through which her cult progressively achieves fame.
Atul Mongia, along with Anshai Lal and Mongia, developed and co-directed Mai. Clean Slate Filmz produced the thriller series.
The series' plot revolves around a personal catastrophe that pulls Sakshi Tanwar's Sheel's world to a halt. Sheel, a gentle 47-year-old mother and wife, is thrust into extreme circumstances in her search for the truth. Sheel is drawn down a rabbit hole of violence and power, where she becomes engaged in white-collar crime and dirty politics, altering the trajectory of her life, her existence, and the world in which she lives.
Sheel's intellectually disabled daughter is raped and murdered, but no one is held accountable. Sheel's desire to seize control of the laws is fueled by her mother's death. She goes on the hunt for the perpetrators and begins wreaking vengeance on each of them.
---
Suggested Reading: The Handmaid's Tale Season 5 Cast: Who Will Feature In The New Season?
---
Mai Trailer:
In the ">trailer, Tanwar's transformation from a peaceful mother and wife to a vengeful woman willing to go to any length to get justice for her daughter is depicted. Tanwar's character is shown fighting for her daughter while also being stereotyped as an "acche ghar ke aurat." Woman from a good family. Tanwar is shown speaking with a police officer in one scene, but he dismissively instructs her not to get involved—not because the case is hazardous or that there may be security difficulties, but because she is a woman from a well-to-do family. He adds, "So why are you getting yourself engaged in this situation?"
Mai Cast:
Wamiqa Gabbi, Sakshi Tanwar, Raima Sen, Seema Bhargava, Vivek Mushran, Prashant Narayanan, and Seema Pahwa are among the cast members. Tanwar portrays a 47-year-old housewife, Sheel, who transforms into an investigator and enters the world of crime in order to uncover the truth about her daughter's murder.
Where to watch Mai:
The show will premiere on Netflix on April 15 of this year.