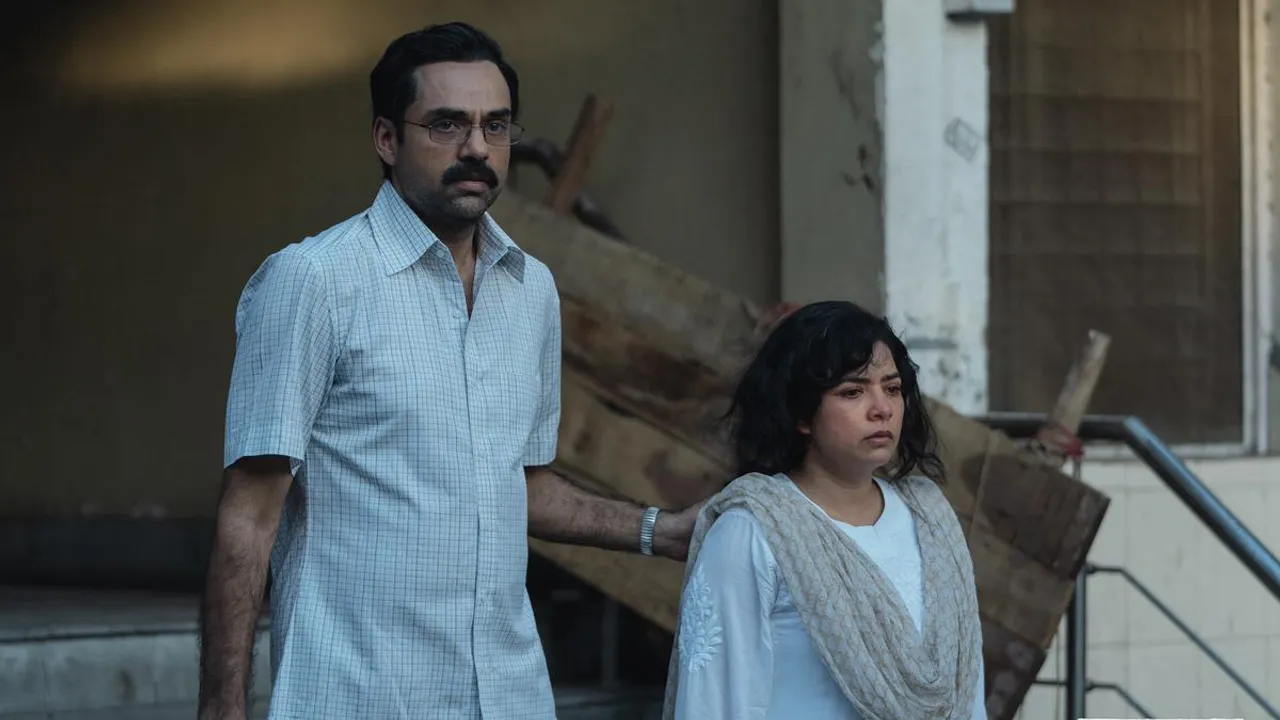 Netflix has released the trailer for its upcoming series named Trial By Fire which is based on the Uphaar cinema tragedy that occurred in 1997. The series starring Abhay Deol and Rajshri Deshpande will be released on January 13, 2023.
The series is inspired by the bestseller book Trial by Fire: The Tragic Tale of the Uphaar Fire Tragedy which was written by Shekhar and Neelam Krishnamoorthy, the parents of two of the deceased in the fire tragedy.
Trial by fire Plot
Directed by Randeep Jha and Prashant Nair, the story follows Shekhar(Abhay Deol) and Neelam Krishnamoorthy(Rajshri Deshpande), who are a happily married couple with 2 beautiful and equally mischievous kids. They let their children go to watch a movie without any restrictions as they didn't want to take away their freedom, completely unaware of the fact that their life was about to have a drastic change. As soon as they get to know about the fire at the Uphaar Cinema Hall, they quickly rush to the scene but fail to protect their children from the tragedy.
However, it is revealed that the fire was not an accident but most probably a planned conspiracy as the doors were allegedly closed from the outside, which made it impossible for anyone to escape the place which was on fire. It can either be the result of carelessness by the authorities or may be part of a larger conspiracy. Now the question is will Neelam and Shekar be able to prove the truth and seek justice for what happened to their children as well as to all the other people who lost their lives to the fire?
---
---
The ">story is based on one of the most tragic incidents in the history of India, the Uphaar Cinema Hall Tragedy, which took a total of 59 lives, leaving approximately 100 others injured and traumatised for their whole life. The series will portray the pain and sorrow that the families of those who lost their lives to the incident felt and how hard they tried to seek justice for their beloved ones.
Trial by fire Release Date
The series will officially be released on the OTT giant Netflix on January 13, 2023 meanwhile the trailer of the series got released a week before on Thursday, 5th of January 2023. Starring Rajesh Tailang, Anupam Kher, Ratna Pathak and others in the cast along with Abhay Deol and Rajshri Deshpande.