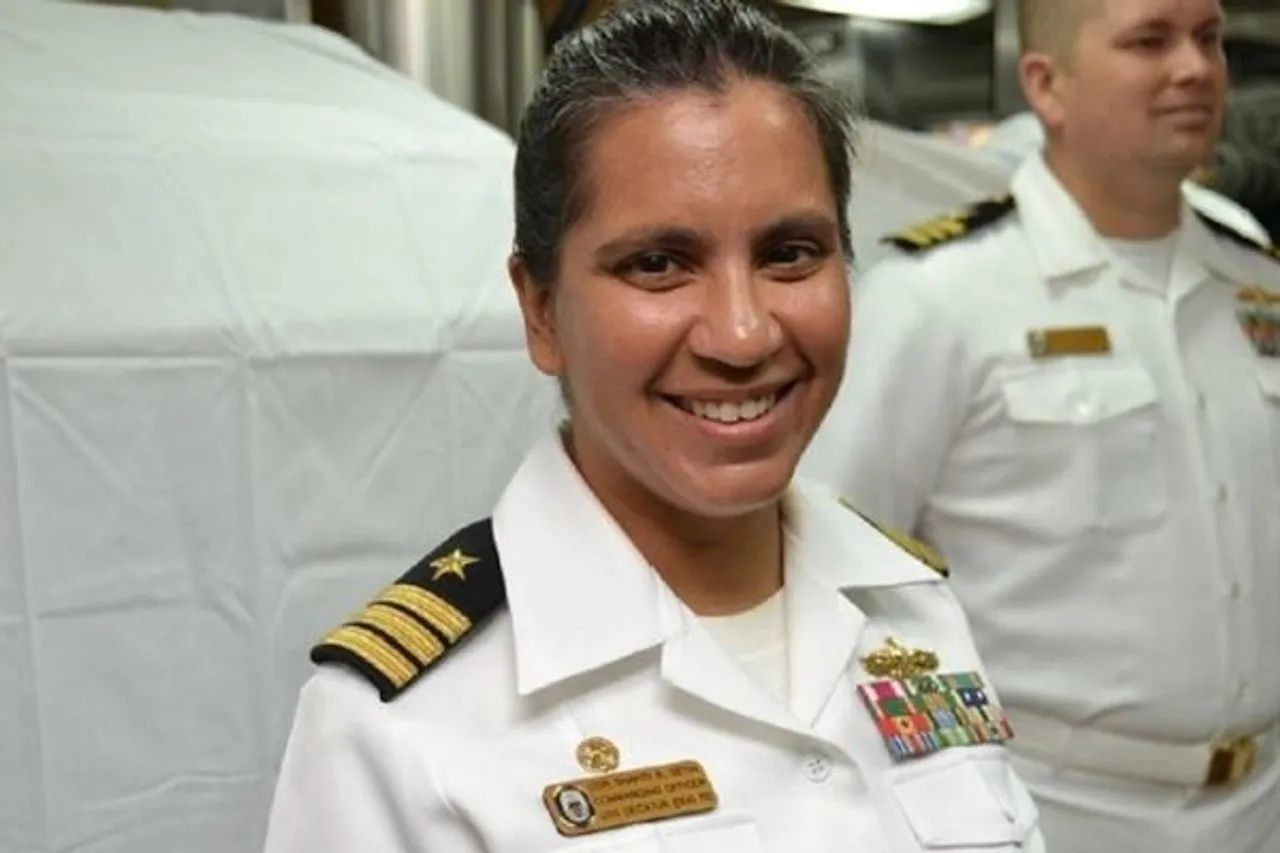 The Indian-American US Navy veteran, has been appointed as the executive secretary and defence adviser of  US Vice President Kamala Harris. The news was confirmed by vice president's senior advisor Herbie Ziskend. With this, she has become the first Indian-American US Navy combat ship commander.
Here are 10 things to know about Shanti Sethi wiki bio
She went to Norwich University where she graduated with a degree in International Affairs in 1993.
She also has Masters of International Policy and Practice from The George Washington University's Elliot School of International Affairs.
As the defence adviser, Shanti Sethi will coordinate with the National Security Adviser documentation across the Office of the US Vice President Kamala Harris who is the first-ever person of Indian origin to be elected as the vice-president of the United States, as per a report.
---
Suggested Reading : Kamala Harris Is Now First Woman Who Held US Presidential Powers: What Happened
---
From December 2010 to May 2012, the Indian-American officer commanded USS Decatur, a guided-missile destroyer.
She also scripted history by becoming the first woman commander of the US Naval vessel to visit India.
She joined US Navy in 1993 but had limited duties to perform as the combat exclusion law was in effect at that time. After she was appointed as an officer, the exclusion was lifted.
During an interview with USA Today, Sethi said, "I was able to move on to have a career path that was much more open to me because I was going into this very male-dominated environment."
Shanti Sethi is now retired. Before this, she was working as the Navy's Senior Military Advisor to the Secretary of the Navy.
She is a celebrated officer of the US Navy.
Navy Commendation Medal, Meritorious Service Medal, unit and campaign awards and Navy Achievement Medal are some of the awards she has received for her exemplary work.
---
Suggested Reading : 12 Robust Quotes by Kamala Harris to Inspire Us As Women
---