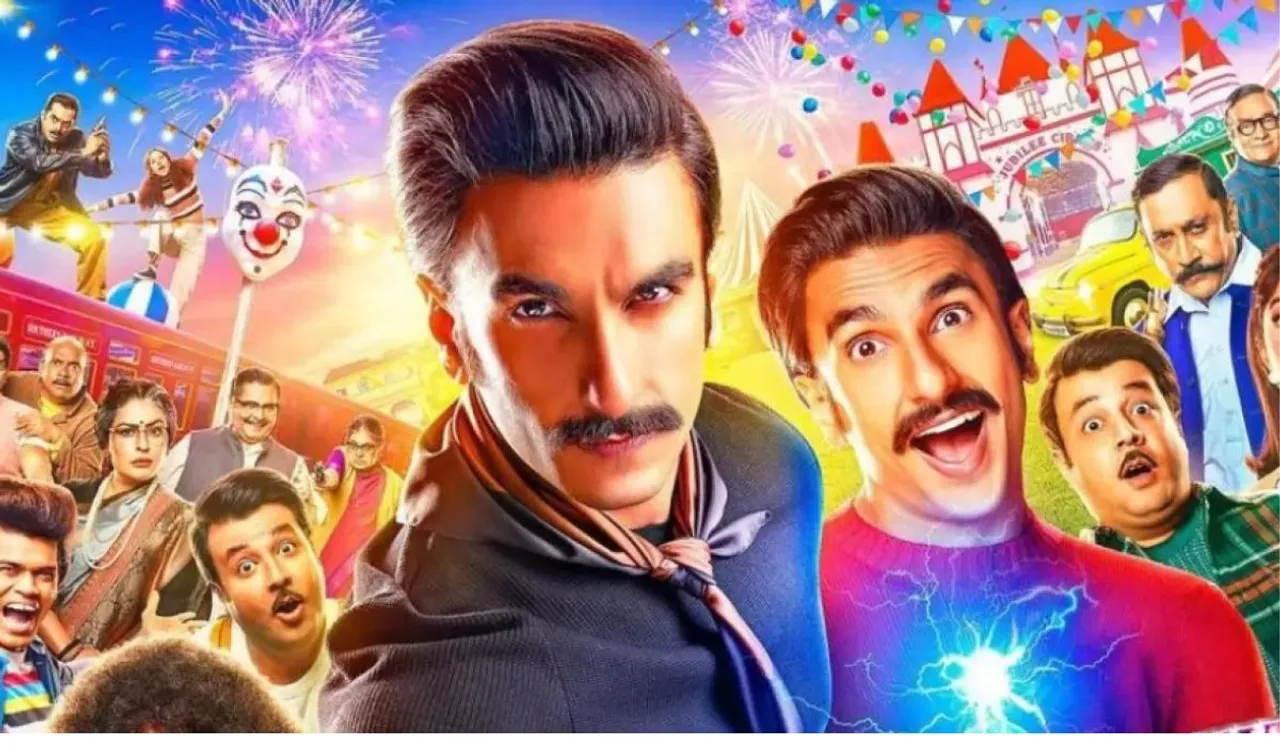 On Friday, the first trailer for Ranveer Singh's Cirkus was released, and Reddit users have given their verdict. Rohit Shetty is the film's director. Cirkus is based on The Comedy of Errors, a classic comedy by William Shakespeare that centres on two sets of identical twins who were unintentionally separated at birth.
It would be really interesting to hear what they think of the trailer.
During the press conference on Friday, Singh spoke about the film and said, "Rohit sir always fulfils my ambition; he was the first to portray me as a cop and now he made me do comedy. We developed this comedy to make the audience laugh and forget about their problems."
But in the interim, it's crucial to understand why Reddit is unimpressed with the ">trailer. Let us know what viewers think.
Reddit Isn't Impressed With Cirkus
The majority of folks are unhappy with the trailer. Many people expressed their dissatisfaction on Reddit after it was released on social media. Singh's distorted expressions from the trailer were collected in a Reddit post.
Not sure if this is a repeat post, but a portion of Bollywood still believes that this is what the public will like in 2022, according to the post's title.
Regarding director Shetty, a user stated that "The guy is mocking the intelligence of individuals who spend their hard-earned money on his movies."
Others concurred that while Shetty's films do well at the box office, they need this one to "fail hard." The worst trailer, I've learned."
"Really much for a flexible actor I'm so furious I was actually rooting for him," one person remarked regarding Singh's portrayal.
"I realise it's a trailer but what a terrible performance he is delivering. I wish he would collaborate with Vikramaditya Motwane once more," was another comment.
On a related note, someone else said, "His problem isn't that he isn't a good humorous actor. He has the tendency to overdo things, which is a problem.  He needs directors who can keep him in check and keep them on solid ground. The filmmakers who did it gave him every good performance."
The movie Cirkus will debut on December 23. The movie is presented by T-Series and made by Rohit Shetty Picturez.The film also stars Jacqueline Fernandez, Pooja Hegde, and a number of other comedians, including Varun Sharma and Johnny Lever in the film.
---
Suggsted Reading - Delnaaz Irani Says Not Getting Good Offers Due To Emergence Of Influencers