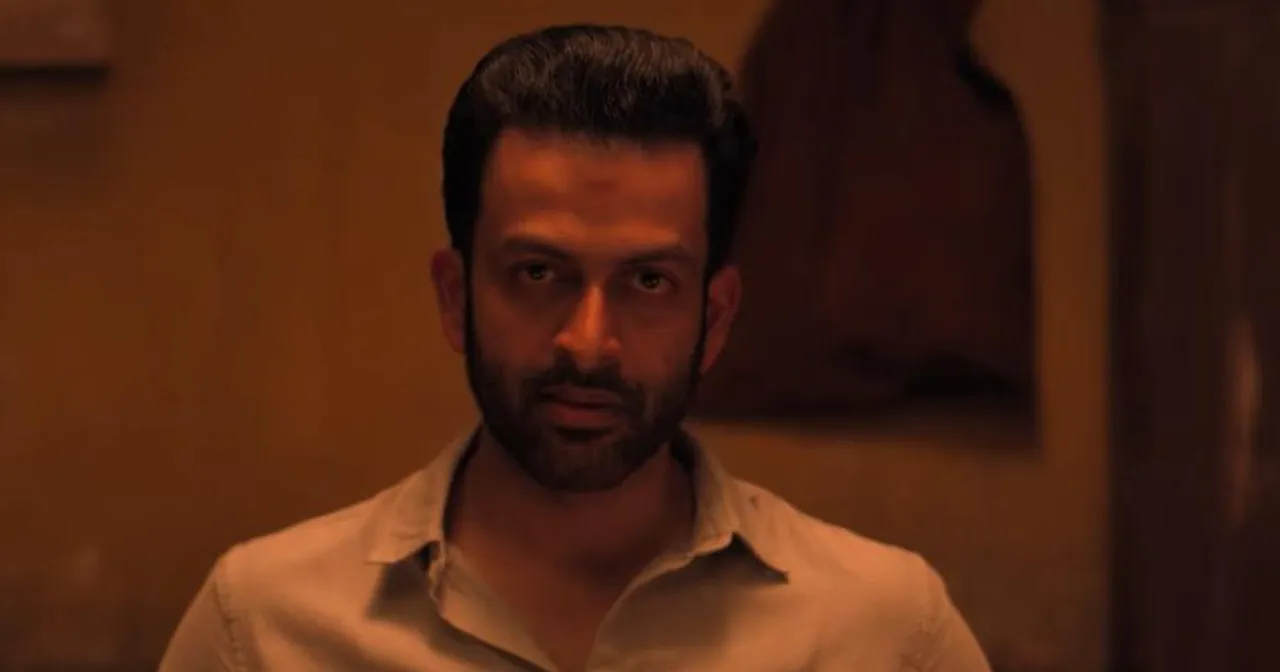 Kuruthi Release Date and time: Helmed by director Manu Warrier, who has made two short films earlier and worked with several acclaimed filmmakers, Kuruthi is all set to release on 11 August. The Malayalam thriller's poster showcased its lead star Prithviraj Sukumaran sitting on the bumper of a police jeep surrounded by five men. The film's trailer was released on 4  August 2021, promising viewers a gripping revenge-thriller.
Kuruthi will have an OTT release on 11 August- an Onam gift to the fans of Prithviraj. In July, Sukumaran took to his official Instagram account posting the first-look poster of Kuruthi. The Ayyappanum Koshiyum actor then shared the release date of the film and wrote, "This Onam, keep your friends close and frenemies closer! Watch #KuruthiOnPrime, Aug 11. @primevideoin @therealprithvi @roshan.matthew @muraligopynsta @warrierm @supriyamenonprithviraj @anish_pallyal."
Earlier scheduled for a theatrical release on 13 May 2021, Kuruthi had to later opt for an OTT release owing to COVID-19 pandemic restrictions that lead to closure of theatres countrywide.
Cast and crew
The cast of Kuruthi includes Prithviraj Sukumaran, veteran actor Mamukkoya, Roshan Mathew, Shine Tom Chacko, Srindaa, Murali Gopy, Manikanda Rajan, Naslen, Sagar Surya, Navas Vallikkunnu and others.
The film will be Sukumaran's second OTT release this year. He recently featured in the horror film Cold Case, alongside Aditi Balan and Suchitra Pillai. The makers of this film too had to opt for OTT release instead of a theatrical one due to the pandemic.
Kuruthi was produced under the banner Prithviraj Productions by Supriya Menon, the lead actor's wife. The film is written by Anish Pallyal and the cinematography head is Abinandhan Ramanujam. The composer of the music is Jakes Bejoy and Akhilesh Mohan is the editor.
Where to watch
Political-thriller Kuruthi will start streaming on Amazon Prime Video from August 11 this year. Anyone with a valid subscription of the OTT platform can watch it from the said date.
Watch the trailer of Kuruthi here: