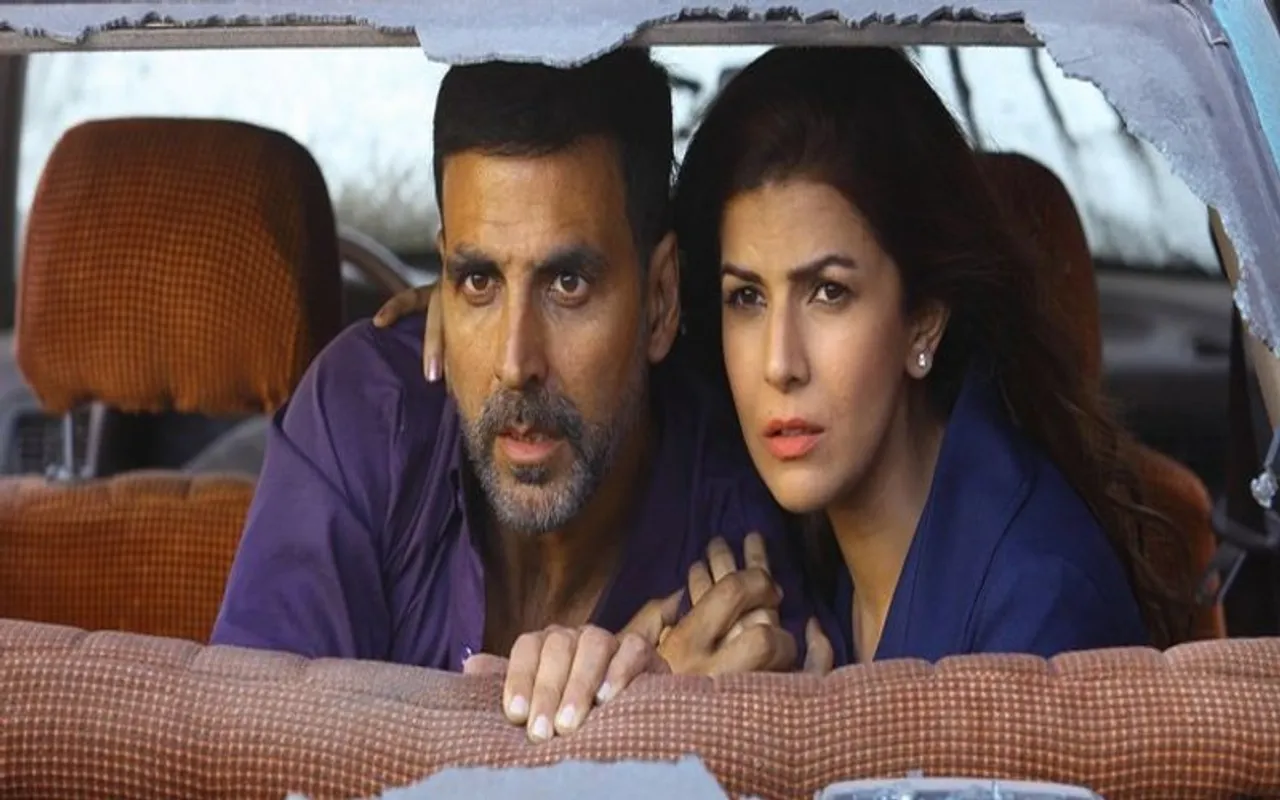 Hindi films on Diaspora Indians have been produced for as long as one can remember. These films stereotype the NRIs as those who live in foreign countries but "remain true" to their Indian roots and reinforce their culture--even the problematic bits. The films focus on how Indians have been making the country proud all over the world as well as show them embracing their culture has impacted the people all around the world. Most of the characters display a sense of patriotism which borders on jingoism but some just strike the right chords.
The sense of belongingness, and our welcoming nature help us gel with people from different cultures worldwide. Being an Indian is a matter of immense pride for we have created a name for ourselves among the most powerful countries in the world amassing excellence in various sectors. Hindi films on diaspora Indians have represented how non-resident Indians associate with their homeland. Be it Delhi-6's Roshan (Abhishek Bachchan), a second-generation diaspora revisiting his ancestral home or The Namesake's Ashima (Tabu) trying to retain what little of the Indian culture she can among her kids when they move to America.
Check Out These Hindi films on Diaspora Indians
Airlift
2016-film Airlift is based on the real-life story of Kuwait based Malayali businessman Mathunny Mathews who helped in carrying out the evacuation of Indians stuck in Kuwait during the Kuwait invasion by Iraq which led to the beginning of the Gulf War. Actor Akshay Kumar plays the role of Ranjit Katyal based on Mathews who identifies himself as Kuwaiti and not an Indian. However, during the invasion of Kuwait by Iraq, he is pushed to help his fellow Indians while evacuating from the country and realises his identity as an Indian and feels guilty for being unjust towards Indians before. Airlift cast includes Akshay Kumar, Nimrat Kaur, Avtar Gill, Purab Kohli and Feryna Wazheir among others.
Namastey London
2007 romance-drama film Namastey London revolves around Jasmeet 'Jaz' Malhotra (Katrina Kaif), an Indian girl born in Britain who has inherited all of the British qualities and refuses to marry an Indian boy despite her parents' wishes. However, when she meets the typical Punjabi boy Arjun (Akshay Kumar), she realises that she had been missing her own culture and tradition and most of all, the boy's true love. Actor Akshay Kumar also gave a brilliant speech on the culture and tradition of India and its influence over other cultures in one of the popular scenes from the film. Actors Akshay Kumar, Katrina Kaif and Rishi Kapoor are seen in major roles in Namastey London.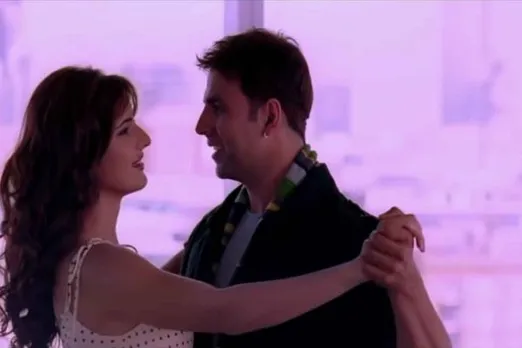 A still from Namastey London
Ramji Londonwaley
2005 comedy-drama film Ramji Londonwaley revolves around Ramji (Madhavan) who goes to London and finds out that his employer has died without signing his contract papers leaving him jobless. However, in order to fulfil the dowry demands for her sister, he decides to work illegally, without a work permit in an Indian restaurant. When the British police suspect about his job, he is compelled to fake a marriage with Sameera (Samita Bangargi Chaudhary). Ramji Londonwaley is a remake of the Tamil film Nala Damayanthi.
Swades
Shah Rukh Khan-starrer Swades was a film ahead of its time and Khan's acting was highly appreciated by the critics as one of the best performances of his career. The film revolves around NRI Mohan who returns to India in order to take Kaveri Amma along with him to the US. However, when he visits the village she is currently living in, he decides to stay back and help with the upliftment of its people by helping them set up a hydroelectric plant which will provide water and electricity to the villagers. The film traces the journey of self-discovery and realisation of one's roots as well as the importance of belongingness.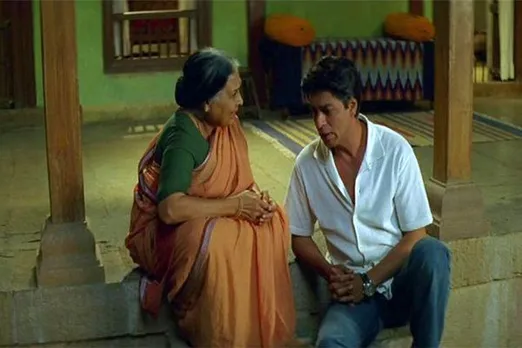 Shah Rukh Khan and Kishori Ballal in Swades.
Kal Ho Naa Ho 
The ensemble film is a dramedy surrounding a bunch of Indian families living in New York City meanwhile, a love triangle unfolds between Aman (Shah Rukh Khan), Naina (Preity Zinta) and Rohit (Saif Ali Khan). The film though focuses on the love triangle, it also explores the life of Indians living abroad— a typical grandmother wanting to see her grandchildren married, other chaos which dissolves the eldest daughter in an existential crisis. These people still find a ray of hope even in the hardest of times.
---
Suggested Reading: 'Kahaani' To 'Andhadhun': Sixteen Hindi Murder Mystery Films You Should Watch