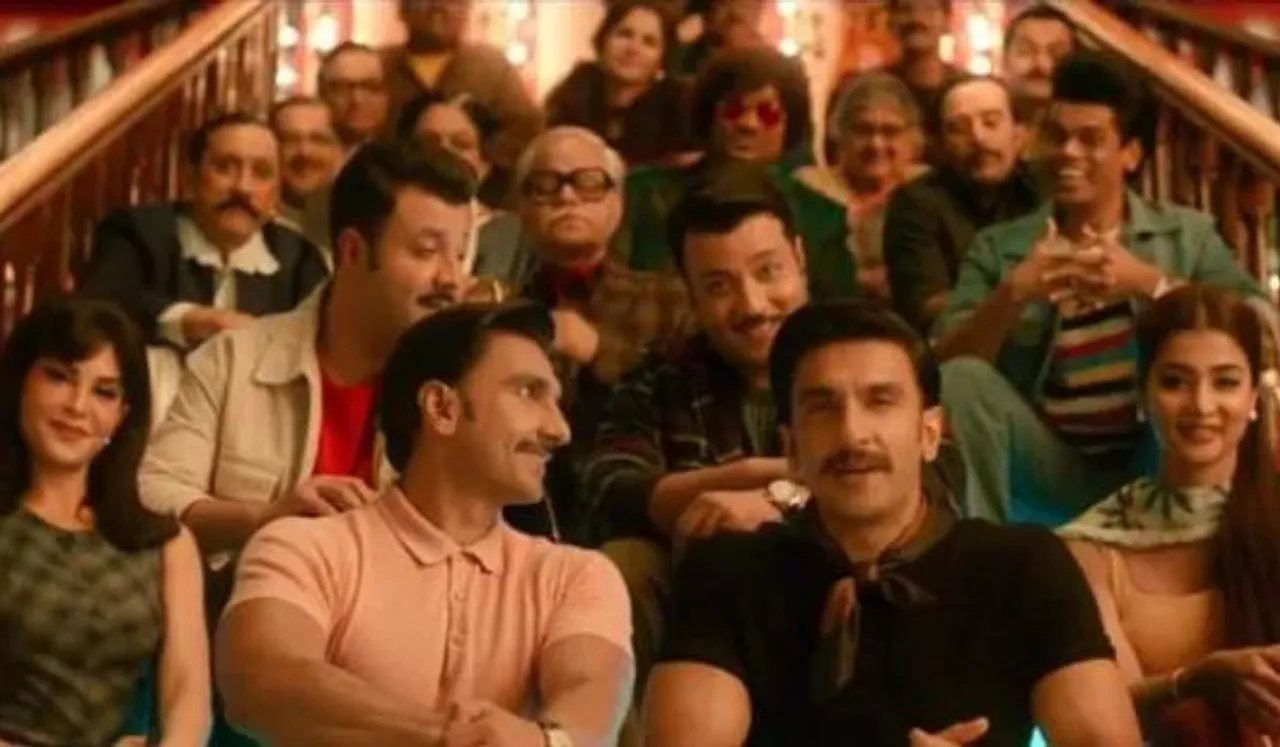 The comedy entertainer Cirkus, starring Ranveer Singh, Pooja Hegde, and Jacqueline Fernandez, was released in theatres today . This film, directed by Rohit Shetty, is Bollywood's final significant release in 2022.
Shakespeare's epic Comedy of Errors served as the inspiration for Cirkus. It is also a remake of Sanjeev Kumar and Deven Verma's vintage comedy Angoor. A circus manager and his gymnast friends are at the centre of the movie's story, which follows a large circus company's efforts to rekindle the public's waning interest in circus culture. Additionally, it will depict two sets of twin boys who were separated at birth but later reconciled, which will be both perplexing and thrilling.
Ajay Devgn and Deepika Padukone both appear as guests in the film. Along with these actors, the film also features Johny Lever, Sanjay Mishra, Vrajesh Hirjee, Vijay Patkar, Sulbha Arya, Ashwini Kalsekar, Murali Sharma, and Tiku Talsania.
Cirkus Twitter Review:
Saheb Mohammad, who watched the film on the first day remarked, "Cirkus Review - 01st Half hardly any comedy barely 2 scenes but cinematography of #1980s was colorful and feel good moments Cirkus Movie and rest screenplay below average.  2nd half is hilarious and laugh riot , it's Sanjay Mishra & Anil charanjeet & Siddarth jadhav steal the show with their comic timing and rest all is pretty average. Not a single scene of Varun Sharma has any comedy completely wasted the talent. ONE WORD - AVERAGE MOVIE  BUT FAMILY WILL ENJOY THE COMEDY IN SECOND HALF"
---
Suggested Reading: Craving For Humour, Here Are 10 Highest IMDb Rated Comedies Of 2022
---
One user remarked, "Folks, if you are reading this, please don't get fooled by this tweet, Cirkus is the worst of worst films ever." Sid, another user remarked, "As a Rohit shetty movie, I honestly thought Cirkus will be so much fun but it felt like it was a Sajid khan movie not rohit shetty. I loved the story behind it but it did not justice the story very well and Ranveer and Varun are amazing as always."
Someone who isn't very impressed with the film tweeted,"@VarunSharma90 Hi, I saw #Cirkus w/o moving a single face muscle. Just to request, please delete the number of the person who told you that acting like someone from the 60s would mean talking in slow motion! I was literally yelling in my head "jaldi bol kal panvel nikalna hai".
A user remarked, "Plain boring movie. Not single good moment in whole movie. Don't waste your money. It's worse than Humshakals." Another remarked, "Mixture of all #RohitShetty films = Cirkus"
It was anticipated that Cirkus would make the entire house laugh. But it appears that viewers on social media are not pleased with the movie.