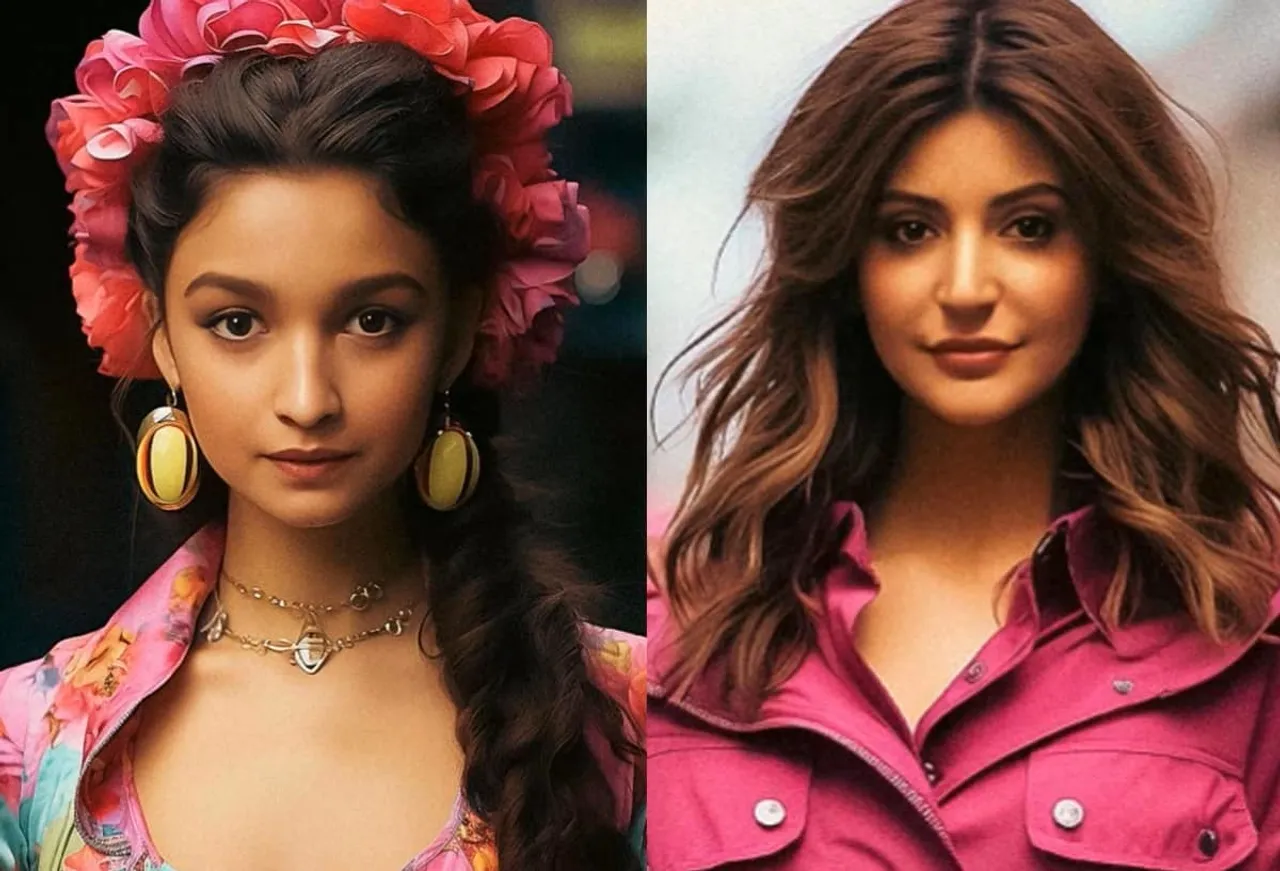 While Greta Gerwig's Barbie is busy creating buzz across theatres, the pink mania is setting the tone for all of us around. The world's most favourite doll is enjoying massive branding - be it pink Google, pink AirBnB, pink burger by Burger King, and brand collabs. And now, AI is also throwing on its creative hat to pitch in a reimagined Bollywood.
Recently, an artist named Shahid SK used AI to give a Barbie makeover to our favourite Bollywood actors. The pictures feature actors Anushka Sharma, Alia Bhatt, Parineeti Chopra, Kareena Kapoor Khan, Deepika Padukone, Katrina Kaif, Suhana Khan, Disha Patani, Aishwarya Rai Bachchan, and Shraddha Kapoor. 
The artist used the AI tool Midjourney to recreate the images. Pictures showcase actors in gorgeous pink and multicoloured outfits to give them a Barbie-esque appearance. 
Check out the pictures here


Notably, Shahid had previously used AI to imagine the cast of Gangs of Wasseypur living in Barbie world. 
Shared on Instagram, the post shows Nawazuddin Siddiqui, Pankaj Tripathi, Huma Qureshi, Manoj Bajpayee and others in colourful (mostly pink) outfits, using toy guns fit for Barbie land.
Directed by Greta Gregwig, the film stars Margot Robbie and Ryan Gosling. "Barbie and Ken are having the time of their lives in the colourful and seemingly perfect world of Barbie Land," reads the official synopsis. "However, when they get a chance to go to the real world, they soon discover the joys and perils of living among humans."
---
Suggested Reading: How Growing-Up With Barbie Fueled Ambitions: Women Share Stories