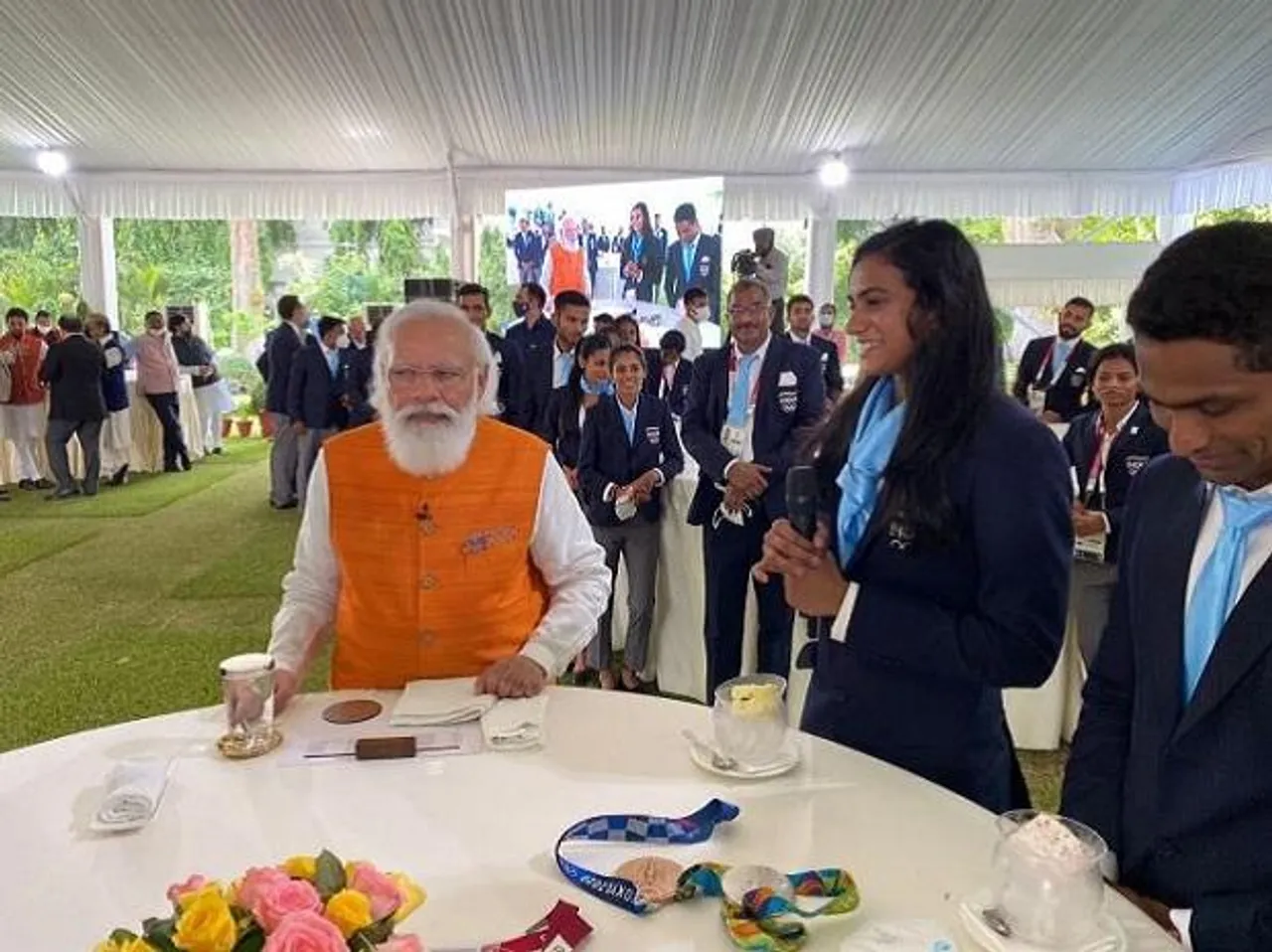 PV Sindhu Had Ice-Cream: The Badminton champion PV Sindhu had interacted with Prime Minister Narendra Modi about how she misses ice cream and her parents during her time in Tokyo Olympics. The Prime Minister seemed to have kept his promise when he had ice cream with the Olympic bronze medallist on Monday.
The Prime Minister had interacted with most of the athletes going to Tokyo for the Olympics before they left and had spoken a few words of motivation for the athletes. During their interaction, PM Modi had asked PV Sindhu as to what she missed the most. To this, the athlete replied saying that she misses her parents when she is away and ice cream because of her diet.
As PV Sindhu keeps participating in the worldwide championships throughout the years, she is often on a strict diet.
She said, "Since I am preparing for the Olympics, I have to do some sort of diet control. So I don't eat ice cream so much, only once in a while." After she expressed her wish to have ice-cream PM Modi promised her to have ice cream after they come back.
PM Modi had tweeted about PV Sindhu and wrote, "Being an athlete requires a rigorous schedule and hard work. I asked @Pvsindhu1 about her love for ice cream and also interacted with her parents."
PV Sindhu Had Ice-Cream With Prime Minister
The Indian contingent of athletes who participated in the Tokyo Olympics visited 7, Lok Kalyan Marg, the official residence of Prime Minister Narendra Modi to have breakfast with him on Monday. Gold medalist Neeraj Chopra was also present.
PV Sindhu is a two-time Olympic medallist. She is the first woman to win two medals at the Olympics back to back in the sport of Badminton. She won a bronze medal this time at the Tokyo Olympics. The Tokyo Olympics closing ceremony took place on August 8.