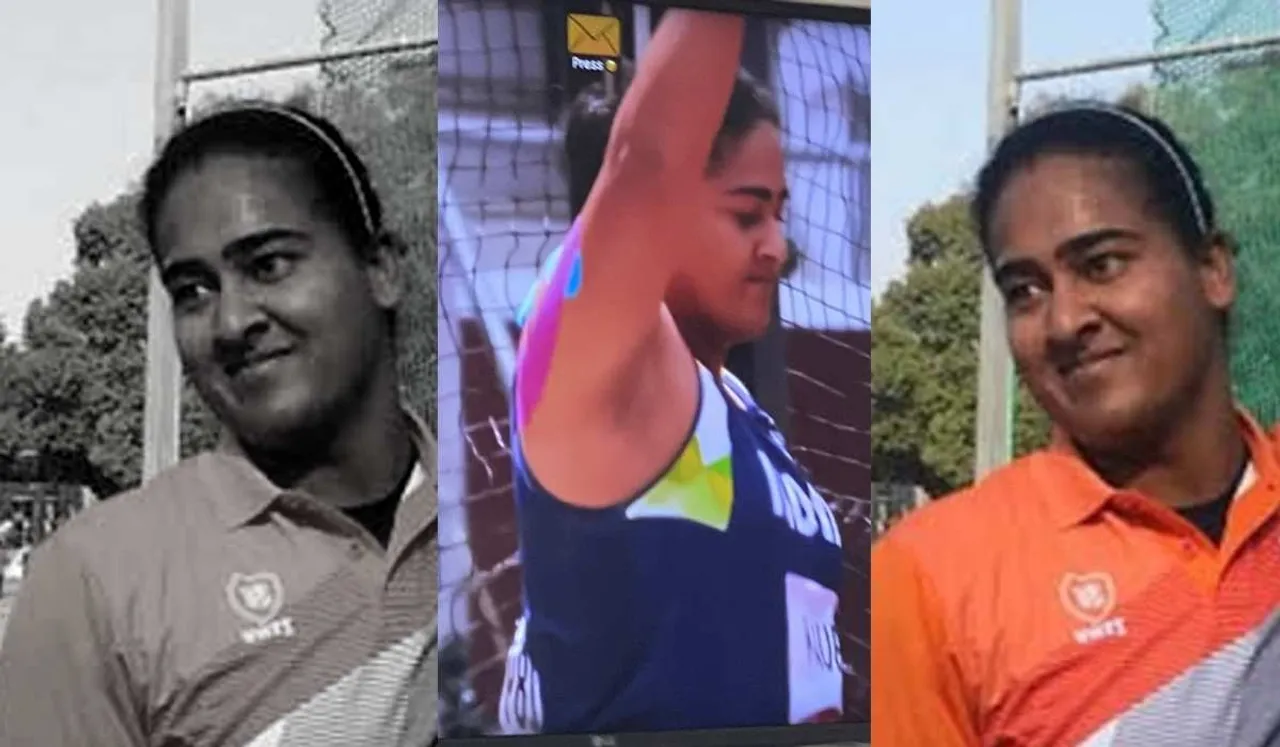 Indian discus thrower Kamalpreet Kaur has made it to the finals in the Tokyo 2020 Olympics. By covering a distance of 64m in the sport, she hit the qualification mark for the final. She was one of the only two athletes among 31 to hit the mark. The final will be played on Aug 2. Her coach, Dronacharya award winner Virendra Poonia believes that she stands a chance to win a medal.
Kamalpreet Kaur facts: 10 interesting things to know about the discus thrower
1. Entry into Olympics 2020
Kamalpreet Kaur won an entry into the Tokyo 2020 Olympics with a national record attempt of 65.06m in discus throw. It was above the Olympic qualification benchmark of 63.5m. This made her the first Indian woman to breach the 65m barrier.
Many congratulations to #KamalpreetKaur who achieved qualification for #Tokyo2020 in women's discus throw with a national record attempt of 65.06m. This is also above the Olympic qualification benchmark of 63.5m. #RoadToOlympics #JeetengeOlympics #DiscusThrow #FederationCup pic.twitter.com/8eobFshyPF

— SAIMedia (@Media_SAI) March 19, 2021
2. Kamalpreet Kaur defeated former Asian Games Gold medallist
With her record breaking 65.06m discus throw at the 24th National Federation Cup, Patiala, she defeated Seema Punia, the former Asian Games Gold medallist. She qualified for the Tokyo Olympics with 63.72m.
#Update

Indian Women's 4x400m relay team wins the 🥇 medal with a timing of 3:38.46.

They stay in 16th position in the Road to Olympic Games Rankings, and their qualification chances continue to hang by a thread.#Tokyo2020 #TokyoOlympics #MissionTokyo

— The Bridge (@the_bridge_in) June 29, 2021
3. Two consecutive wins in Federation Cup
In 2019, she won the gold medal at the 23rd National Federation Cup with a throw of 60.25m. Her victory this year marked the second time she won the medal.
4. National level representation
The Indian Railways has employed the discus thrower. She represents them in the national circuit.
5. Role of her PT teacher
Back in her school days, Kaur's Physical Education teacher asked her to try out discus throw before an inter-school sports meet. Little did she know that she would be turning the sport into her career later in life.
6. When did she start practising the sport?
It was only in 2014 that Kaur started practising discus throw seriously at the Sports Authority of India centre in Badal village, Punjab.
7. Achievements in discus throw
In 2013, Kaur won a bronze medal the Junior Nationals at Bangalore. the year 2016, Kamalpreet Kaur became the Under-18 and Under-20 national championship. In 2017, she finished sixth at the World University Games. In 2019, she finished at the fifth spot at Asian Athletics Championships, Doha.
8. She was never interested in academics
In Class VIII, she scored only 33 each in English and Maths. There was some improvement in the Std. X board exams but she knew her academic performance won't fetch her any job. Because of her approximate 5 feet 9 inches height, she was encouraged to play sports. Gradually, it evolved into her occupation.
9. Initial struggles
When Kaur started living at a hostel, she would initially miss her practice sessions on cold winter mornings. However, she became more serious after bagging a position at the Bangalore Junior Nationals.
10. Aspiring cricketer
Kaur is passionate about playing cricket. She would have become a cricketer had she found a coach earlier. However, she aspires to take it up professionally one day.