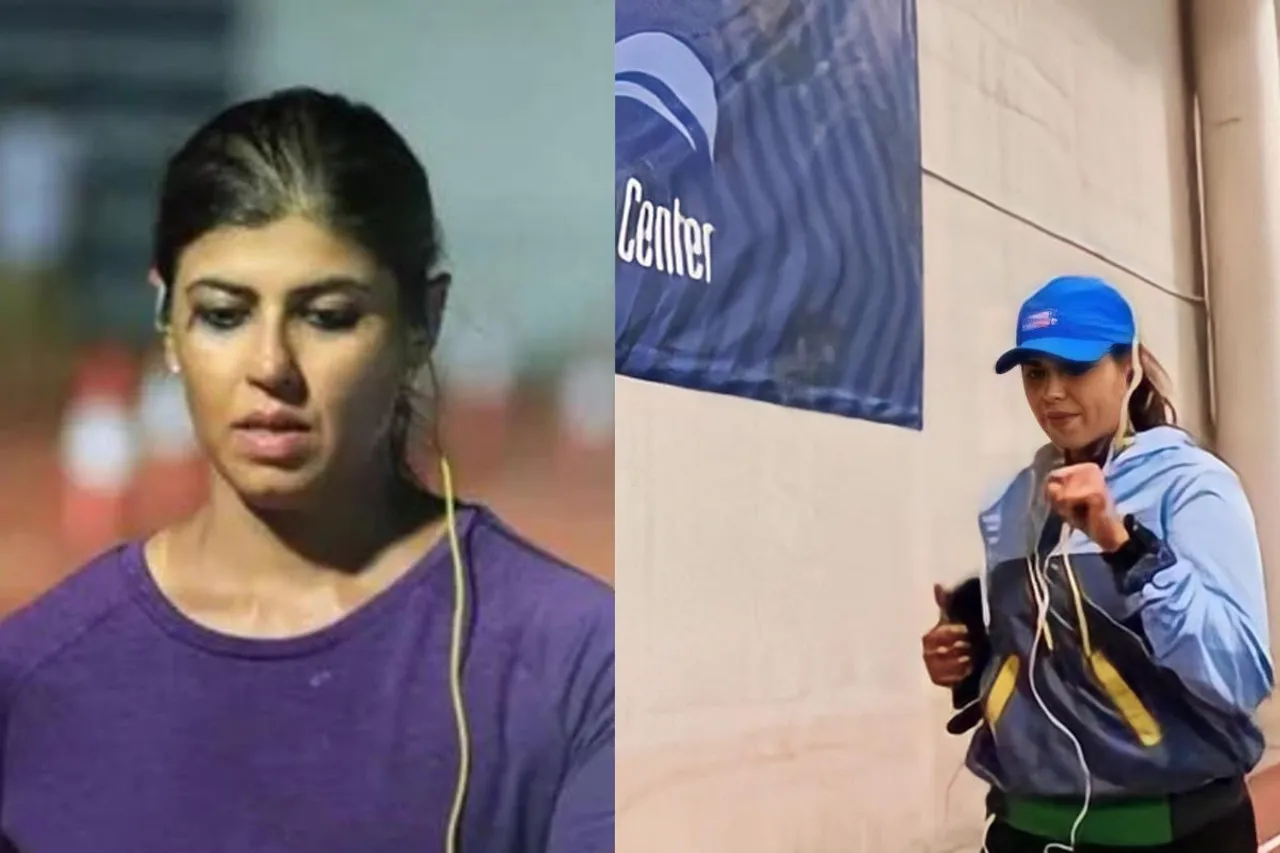 Ultrarunner Meenal Kotak has done it again. This time, she created a multiday record for India at the ultramarathon held in Milwaukee city of Wisconsin state in the United States. 
The Milwaukee multiday event had hundreds of global athletes gather for the ultramarathon competition that lasted for almost an entire week. The event, which spread across 12, 24, 48, 72 and 144-hour categories, had Kotak participating in the 72-hour category. Finishing 379 Km in 72 hours, she now stands first amongst women athletes in the Milwaukee event.
In 2014, a treadmill run made Meenal Kotak realise her running capability and impeccable stamina, and with the help of the right people who recognised her strength, she ran the Delhi Half Marathon soon after. At 34, holding no previous professional running experience, Kotak set out on a track that changed the course of her life. One of top India's top Ultra Runners, Meenal Kotak's journey began at the finish line of her first race. With a new feather to her name, let's track down her latest running stint.
72-Hour Run: Ten Things To Know
1. Meenal Kotak participated in the 72-hour run category in Milwaukee multiday event at the Pettit National Ice Center in the United States.
2. Finishing 379 Km in three days, covering 854 rounds, Kotak is the first Indian to participate in such a long-race marathon competition. 
3. Multiday racing can also be subjugated as a health contest, says Kotak, who has been tracking these races for the past three years now.
4. Kotak emphasises greatly the power of the mind at play here. "You really have to work on your mind because these races hold a high-stake challenge."
5. Multiday races are way different from 24-hour races and a lot of planning goes into it because an athlete runs for days here, hence requiring greater motivation and support than ever. For Multiday, athletes can't just plan for only running; there are a lot of other factors that need to be planned, such as food and nutrition. From planning an hour or two of sleep during an interval to changing clothes so we don't end up with blisters, athletes need to take heed of these factors right from the time they start training.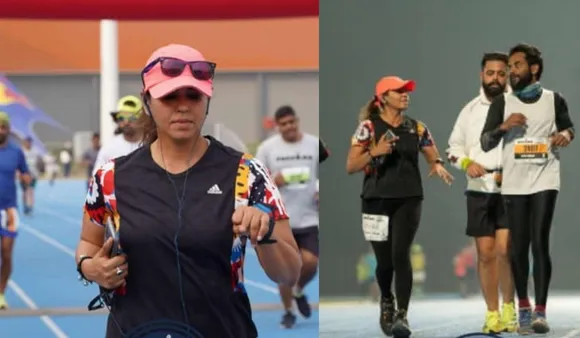 6. Researching about and tracking multiday races for about three years now, Kotak pushed herself to think, train and plan for the first three days of the race. 
7. What makes Kotak's record special for the country is that no woman from India has ever ventured into the Multiday marathon until now. This is something that remained in Kotak's mind for the past few years. 
8. This is a huge moment for India with respect to longer marathons, it's a step forward, to go into dimensions the country hasn't before and test human limits.
9. In 2015, when Kotak got a hold of her running capability, she decided to aim at ultra-running. Her ambition also stemmed from the fact that India had a dearth of ultra-female runners at the time, and she wanted to change the narrative. For a Chartered Accountant like Kotak to come out on track and eventually represent, her country was a dream that she dreamt along the way as she surpassed records.
10. In 2017, she started representing India in major championships in the 24-hour-run category. The Athletics Federation of India recognised her capability and called her soon after. They checked her records, and that was it. Kotak represented India for the first time in Belfast in 2017, following which she participated in the Asian Championship in 2018.
"Learning that there were very few female ultra runners piqued my interest. I wanted to tap that and create that space where women, too, could represent India for longer marathons."
In January earlier this year, Kotak covered a whopping 187 km in 24 hours in Chandigarh. "Entering the stadium was way different this time. Everything had changed. I had to start as a beginner after a long break owing to an injury, at least in the eyes of those who didn't know me at all. In that sense, there wasn't external pressure. I knew I had to do it for myself," she reflected. 
---
Suggested reading: Meet Pakistan's Maria Toorpakai Wazir, Who Disguised As A Boy To Play Squash