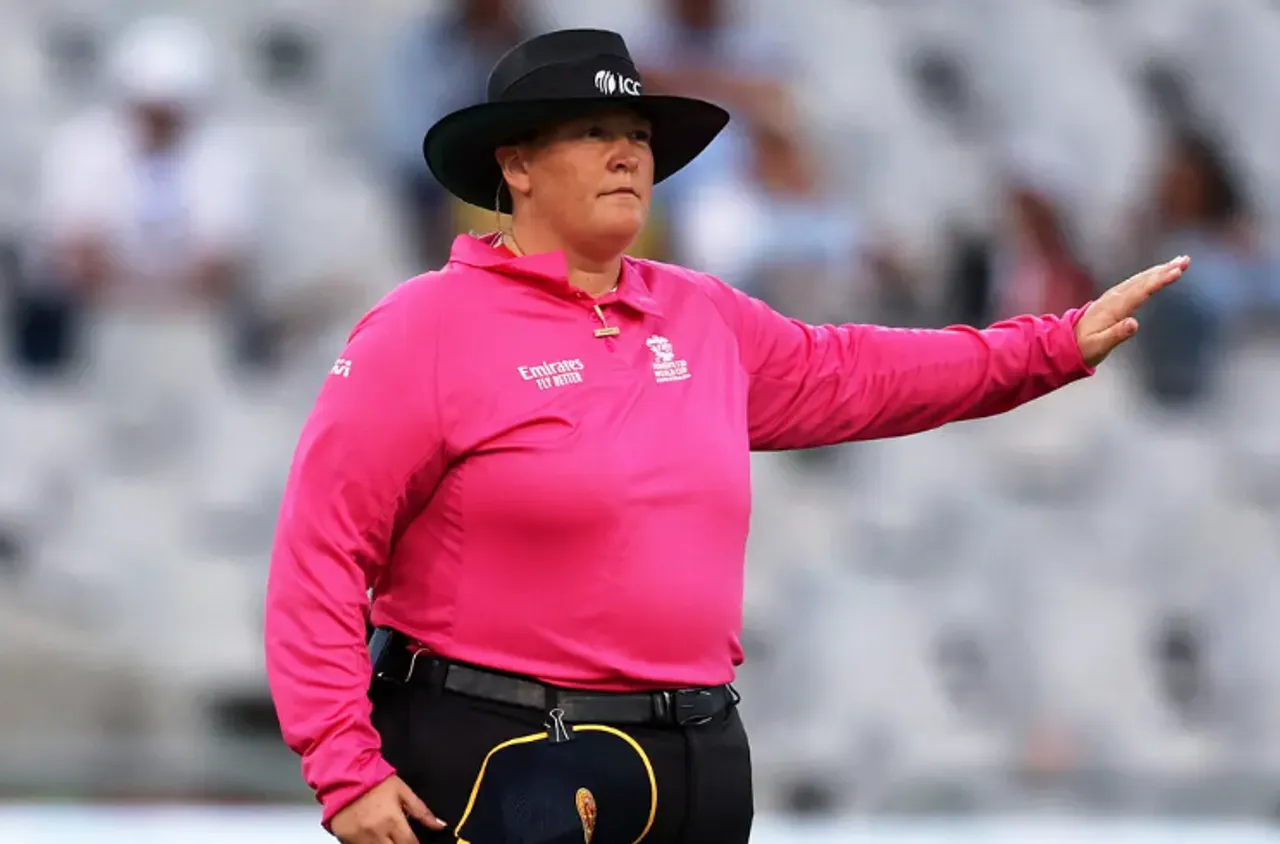 In recent news, Sue Redfern, a cricket umpire and former player in the English women's team, will become the first woman to be standing umpire in the England and Wales men's County Championships, on September 26. 
Redfern will serve as standing umpire on Tuesday, September 26, in a cricket match between Glamorgan and Derbyshire in Cardiff, Wales, in the County Championship.
Who Is Sue Redfern?
Suzanne/Sue Redfern is an former English cricket player and currently, a female umpire for the sport. She was in the English women's cricket team and has played as bowler 21 times for England from 1995 to 1999. Since her retirement from playing cricket professionally, she has since become an  inspiration for female umpires in the sport. 
As umpire, Redfern has served at global tournaments "including the 2022 Commonwealth Games, three ICC Women's T20 World Cups, and two ICC Women's World Cups," according to the BBC. During this summer, she also became the first woman to umpire in a T20 Blast match, when she umpired the game between Gloucestershire and Middlesex. 
County Championships 2023
As far as professional sports tournaments go, the County Championship of England and Wales, though smaller and more local, is "one of the oldest organized sporting activities in the world," and comes with its own history, one that excludes women, writes The New York Times. For Redfern, it's in this old tradition of cricket where she'll make her mark, rejuvenating the game to new levels in Cardiff. 
Cardiff, Wales, is a place of special significance to Redfern- it's where she "made history two years ago by becoming the first female umpire to officiate in a home England men's match, when she was the fourth umpire in a T20 against Sri Lanka," according to the BBC. 
On her journey as umpire, and the new roads she's embarking on by umpiring for men's cricket matches, Redfern  said that it had a dream of hers for a long time, and while the road ahead could prove challenging, she knew she had what it takes to succeed. In a statement to the BBC, she said,"I have worked hard to earn this opportunity and I look forward to taking the next step in my career."
"I hope my journey can also be an inspiration to others," she added. 
Suggested Reading: Why We Must Focus More On Women's Cricket In India And Pakistan