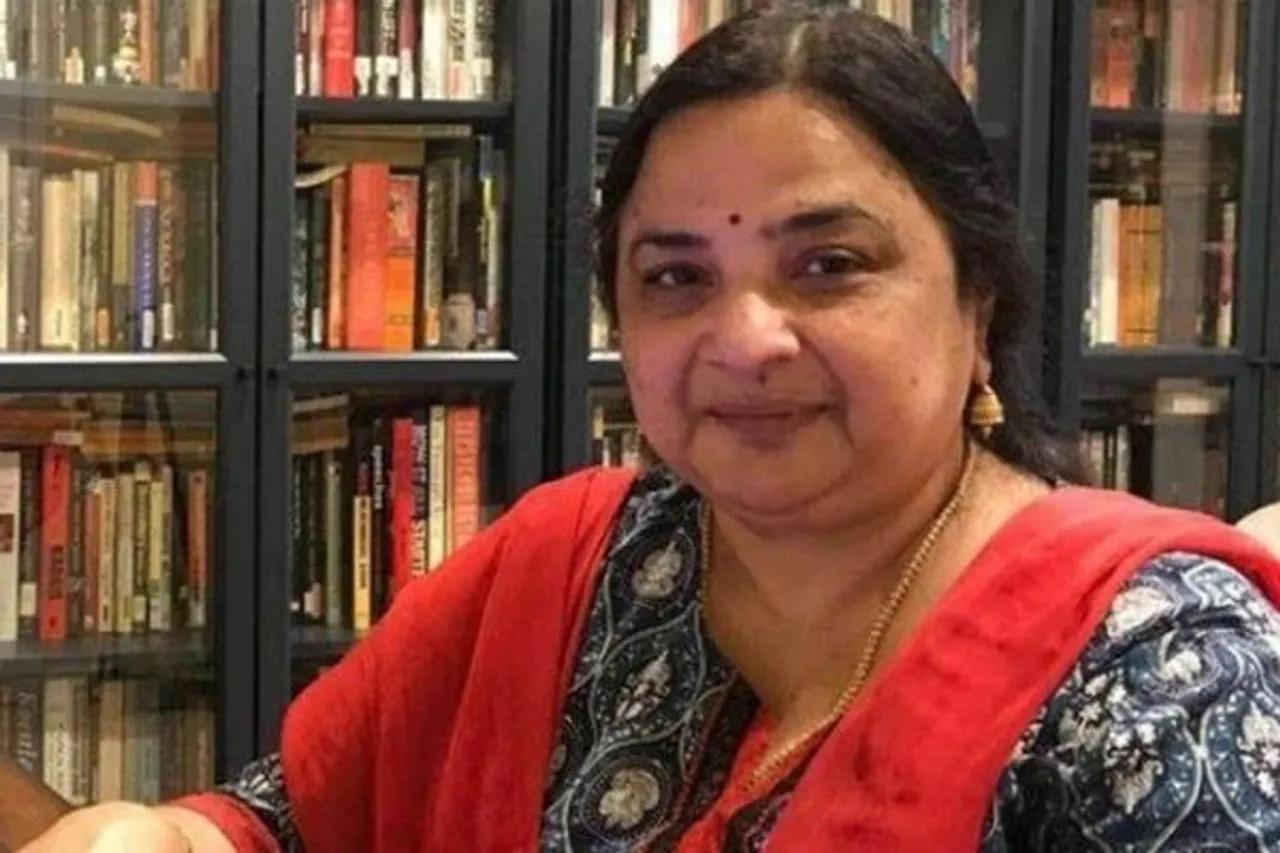 Santishree Dhulipudi Pandit, the new JNU Vice Chancellor, will be the first-ever woman in the role at the historic Delhi university. The Ministry of Education announced her appointment at the Jawaharlal Nehru University's top post Monday. The 59-year-old is an alumna of JNU and is presently the Vice Chancellor of Savitribai Phule University in Pune, Maharashtra.
Pandit joins JNU with a five-year term. She succeeds M Jagadesh Kumar in the role. Named the University Grants Commission (UGC) chair last week, Kumar's tenure oversaw multiple on-campus controversies, most prominently the 2016 sedition row and 2020 January violence.
New appointee Pandit brings decades of teaching experience with her, having begun her career in the 1980s. Aside from her association with the Pune university, she has also held post as a UGC member, among other recognitions. Know more on her.
---
Suggested Reading: Kitchen Shouldn't Be The Only Place Women Are Allowed To Take Decisions
---
Pandit was born in Russia, as per her profile, and is the daughter of professor and journalist parents. She is multilingual and can converse in Telugu, Tamil, Marathi, Hindi, Sanskrit and English. Her bio says she was a topper during her undergraduation at Presidency College, Madras. She completed her masters from the same institution.
At JNU, she did her M.Phil in International Relations writing her thesis on 'Parliament and Foreign Policy in India – The Nehru Years.' She then began lecturing at Goa University and also completed a course at Uppsala University in Sweden.
---
Suggested Reading: Separate Classes For Students In Hijab: When Communalism Puts Education At Stake
---
Following news of her appointment to JNU, there was criticism from certain quarters on social media regarding a few communally charged tweets sent from Pandit's account as recently as 2021.
One such alleged tweet from Pandit's account in May last year includes the "rice bag convert" slur meant derogatorily for Christians. Another allegedly refers to anti-CAA women protestors at Shaheen Bagh as "illegal jihadis" and to the protest itself as a paid one, according to screenshots shared by fact-checking site Alt News' co-founder Mohammed Zubair.
As of Monday evening, Pandit's Twitter account stands deleted after the circulation of her tweets.