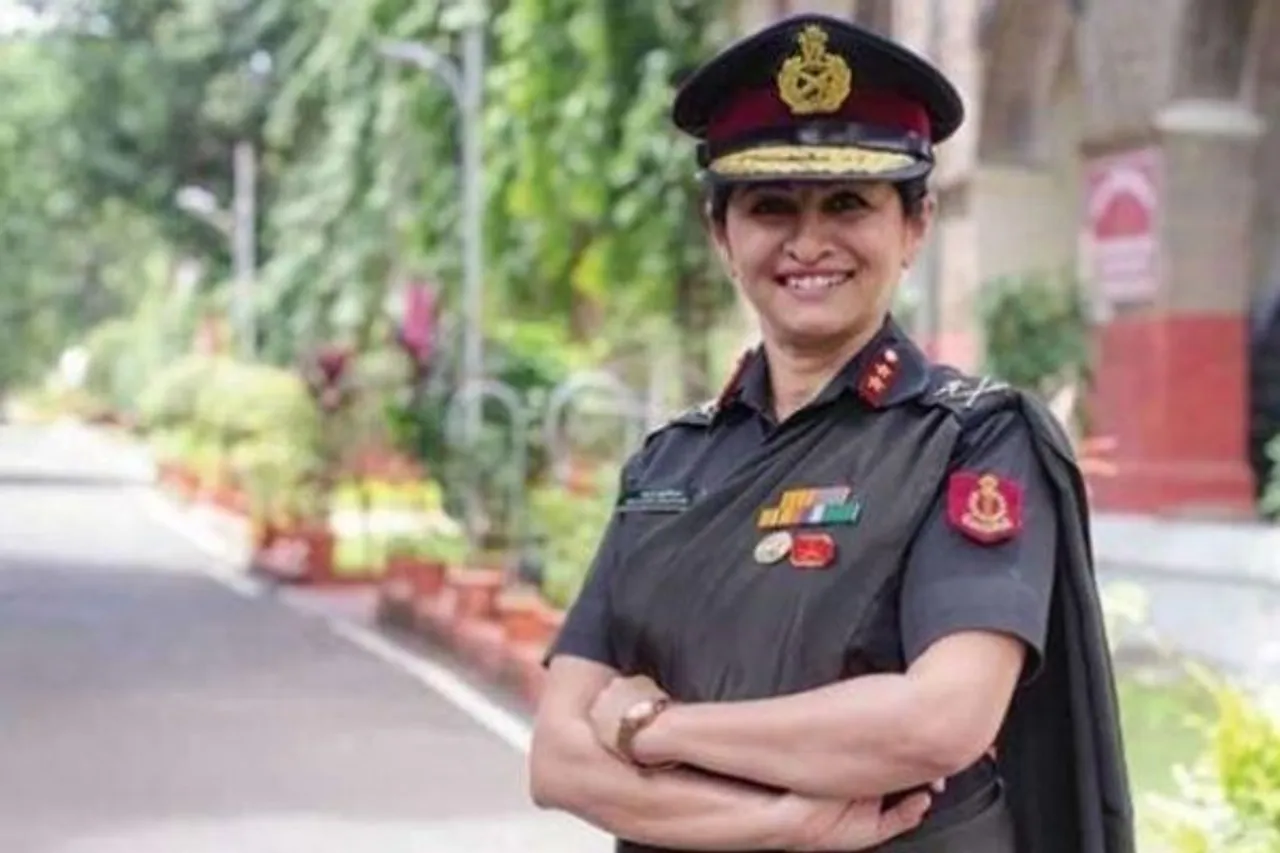 The girl who defied her father to join the armed forces, Lt Gen Dr. Madhuri Kanitkar is working around the clock and strategising to provide relief to COVID-19 patients. The serving General officer and the winner of several awards, Dr. Madhuri Kanitkar is an inspiration to numerous young girls out there, and here's why.
Dr. Madhuri Kanitkar
Dr. Madhuri Kanitkar is the third woman in Indian to be promoted to the three-star rank in the Armed Forces. She is currently serving as the Deputy Chief of Integrated Defence Staff (Medical). Kanitkar's story is an inspiring one as she started from a family with three girls and ended up breaking records and winning laurels.
Dr. Madhuri Kanitkar's grandparents were both doctors whose inspiration she took and decided to become a doctor. But in a slightly different way.
Kanitkar's father was wary of her that she would be posted all over the country as an army doctor. But Dr. Madhuri persisted and defied her father. She joined the Army Forces Medical College and was awarded the President's Gold Medal for the best outgoing student of the graduate wing.
Further, she married Lieutenant-General Rajeev Kanitkar who is also promoted to the three-star rank. With this Kanitkar became the first woman to share the same three-star rank as her husband.
Madhuri Kanitkar also became the only doctor on the Prime Minister's Science, Technology and Innovation Advisory Council.
Kanitkar in her own words on the gender ratio of the armed forces, "In the Army Medical Corps, women have been around for years. We train and serve together, shoulder to shoulder. So gender is of little concern. What matters most are capability, professionalism, and competence."
Treating the current coronavirus wave like a war, the armed forces have launched operation "CO-JEET" under Dr. Madhuri Kanitkar. This mission is launched to aid anti-COVID-19 efforts, like strengthening medical infrastructure and oxygen supply chains, as well as take measures to ensure the mental wellbeing of people.