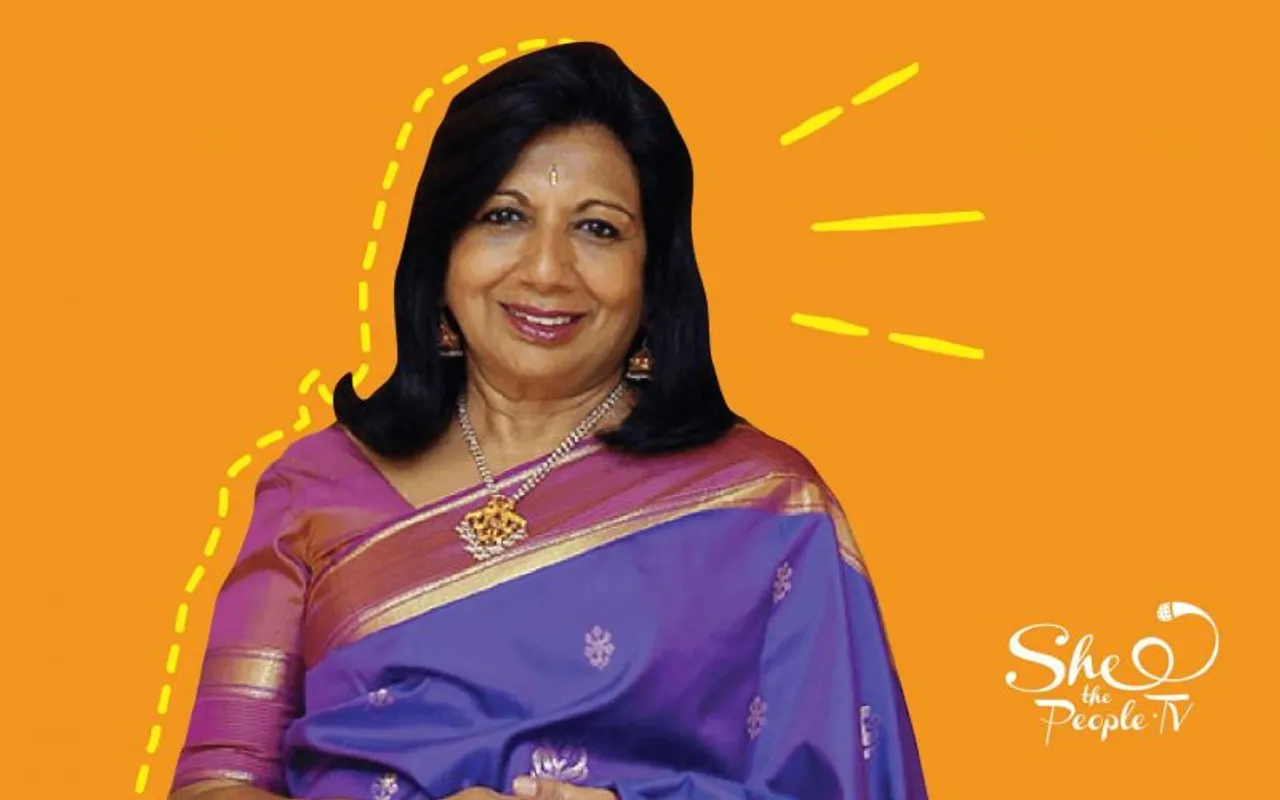 This International Day for Achievers, let's have a look at the women that are ruling the business world with their refined skills and top-notch market tactics. They are setting an example for all those who think that business is not for women.
International Day for Achievers is celebrated every year on March 24. It is a day to acknowledge the efforts and contribution of the genius minds who thought out of the box and did great work for the development of society. They are fearless and successful, proving to the world that business is and was never out of reach for women. Apart from the many famous names, the list also includes winners of the Digital Women Awards organised by SheThePeople for the past seven years.
Kiran Mazumdar Shaw
One of the three self-made female billionaires in India, Kiran Mazumdar Shaw is an inspiration for all those who are told that business is a 'man's work'. She is the founder and executive chairperson of Biocon Limited and Biocon Biologics Limited in Bangalore, India and contributed highly to the development of biotechnology in the country. She has been awarded many prestigious awards and is counted among the leading entrepreneurs in the world.
Shahnaz Husain
The entrepreneur that revolutionalised beauty care by introducing herbal care tips and products, Shahnaz Husain is a household name in India. She is the founder, managing director and chairperson of Shahnaz Husain Group, recipient of many prestigious awards including Padma Shri, a world-acclaimed entrepreneur who has spoken in international institutes, summits and both the houses of British Parliament.
Falguni Nayar
Falguni Nayar is the CEO and founder of Nykaa, a beauty and lifestyle company and recently joined the list of the only three self-made female billionaires in India. Her company is a leading beauty product retailer and serves a large population through outlets and the website. She founded Nykaa at the age of 50 and is an inspiration to all those middle-aged and female aspirants who get age shamed for thinking something new and chasing their dreams.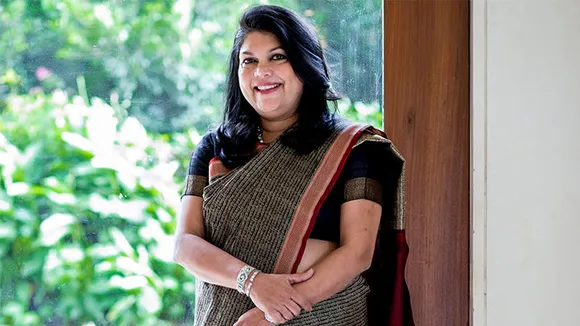 Divya Gokulnath
Divya Gokulnath is the director and co-founder of India's top education platform Byju's. As a working mom, she is seen supporting the involvement of women in the work field, especially in science and technology. She speaks to and motivates children and young minds, through seminars and meets across the world, to progress in the field of technology. She has been awarded many awards and was listed in the Forbes 2020 list of Asia's Power Businesswomen.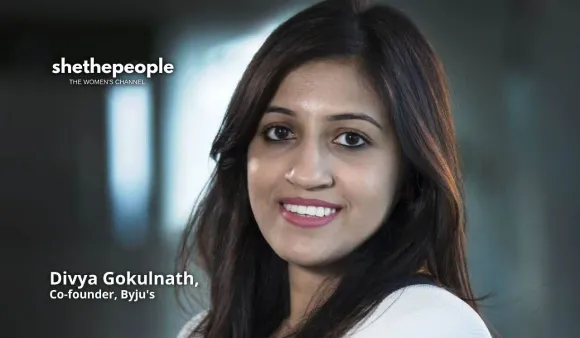 Vineeta Singh
Vineeta Singh is the CEO and founder of SUGAR Cosmetics, an Indian beauty product manufacturer that is spread in 120 cities and operates online as well. The entrepreneur, who founded the cosmetic brand in 2012, was also part of the judges of Shark Tank India, the Indian adaptation of business based American TV series. A graduate from IIT Madras and IIM, Ahmedabad, Vineeta is one of the young female entrepreneurs and self-made millionaires in India.
Lubna Naseem
Lubna Naseem founded the Bareilly based software and web design company DezignApe Technology in 2018. An experienced digital business strategist, Luban has ample knowledge about the ideas and ways to promote the growth of digital businesses and has worked with companies like Rannlab Technologies, Hewlett-Packard and Suggestme.
Kunika Rathore
Kunika Rathore has worked in the field of advertising and marketing for many years and started her firm The Unknowns Agency which helps in brand building and has worked with big companies like Apple, Google and Unilever. Rathore, the CEO and founder of the firm, is always open to new and innovative ideas like her initiative to encourage an exchange of ideas and opinions between brands and customers through her platform to suggest improvements.
Sapna Shahani
Sapna Shahani owns the Goa-based digital marketing firm named Blurb. A student of the Indian School Of Business, Shahani has worked in the video production field for 13 years and has got the opportunity to work for big media companies like UTV, OML Entertainment and Berkeley Community Media. Her firm Blurb offers marketing solutions like graphic media designs, photography and videography to the Goan hospitality industry.
Mrinalini Shastry
Mrinalini Shastry is the founder of Six Yards Plus, a platform started in 2017 that sells sarees by local artisans. An active member of NGOs and observer of self-help groups, Mrinalini realised that there is a lot of beautiful local textiles and handicrafts that are out of reach for many people. Hence, she decided to promote local art worldwide through sarees. Her network consists of artwork from around 300 artisans spread across 10 states in India.
Sinal Shah
Sinal Shah is among the young female entrepreneurs of India and the co-founder of online pet care platform, Petsy. It was founded in 2019 and the online platform deals with supplying merchandise like food and accessories for pets and also spreads awareness regarding the importance of proper pet care by their owners.
---
Suggested Readings: Small Entrepreneurs Are Making Digital Changes to Business Models