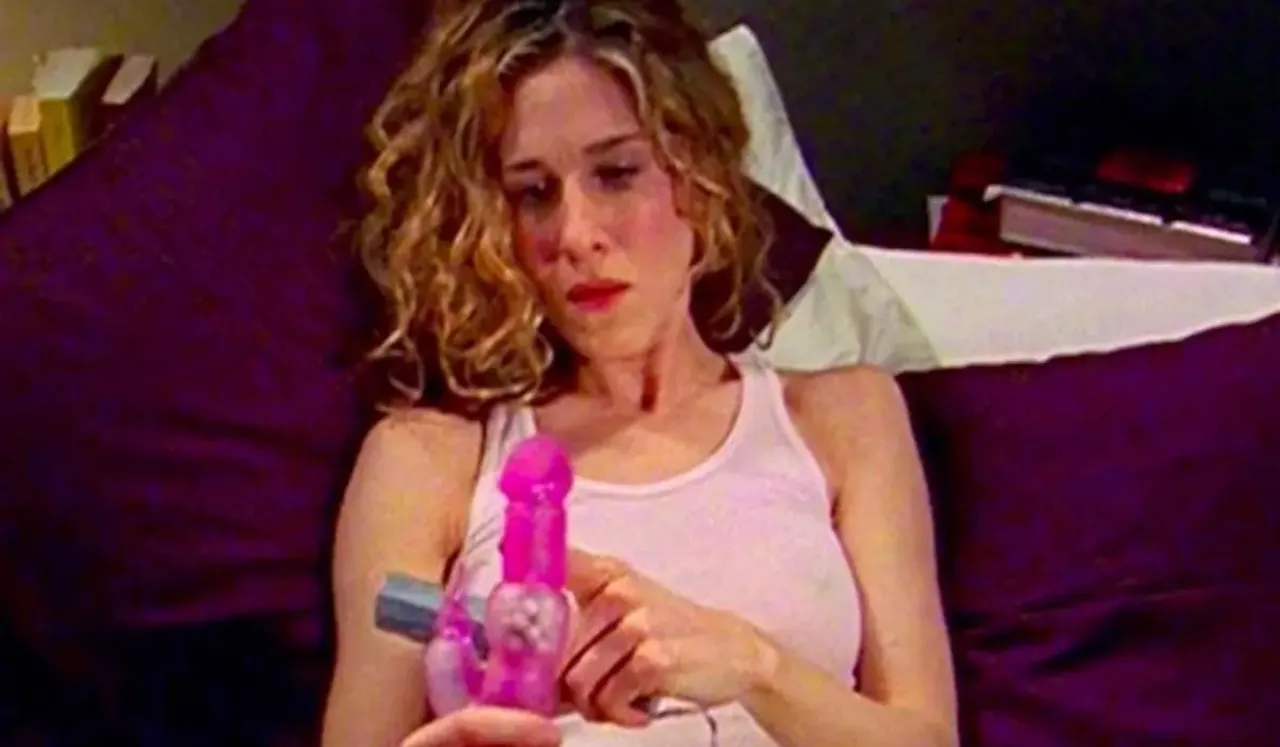 The season 1 of Sex and the City featured an episode named- The Turtle and the Hare, where Miranda tells Charlotte about the "Rabbit" which sensationalised the use of  rabbit vibrators. Later on, many women flocked to the nearest sex toy stores to buy the rabbit they had seen in the show.
Cosmopolitan magazine calls rabbit vibrators one of the coolest sex toys. Here is a list of things you must know about the sex toy if you plan on using it.
10 Things To Know About Rabbit Vibrators-
1. Rabbit Vibrator is a sex toy in the shape of a phallic shaft along with clitoral simulator attached to it . This is used mainly for the vaginal stimulation.
2. It derives the name from rabbits as the clitoral simulator resembles the ears of rabbit. The rabbit-shaped stimulator is placed near the clitoris. The shaft is taken into the vagina which offer all around stimulation.
3. It became popular after it was used in the American romantic comedy drama television series, Sex and the City which aired on HBO. The show featured sex toy manufacturer -Vibratex's Rabbit Pearls.
4. Ashely Cobb, the Lovehoney sex toy expert speaks in an interview about the benefits of using a rabbit vibrator as it "simultaneously stimulate multiple erogenous zones, which help the user achieve blended orgasms — or clitoral and G-spot orgasms at the same time."
5. For women who might find it difficult to finish during a penetrative sex or might never have had an orgasm, this vibrator proves to be of great help.
---
Suggested Reading:
COVID-19 Pandemic: A wake-up call to leading environmentally-conscious lives?
---
6. The regular rabbit vibrators comes in the jelly like material mostly in the form of polyvinyl chloride, rubber, silicone, or latex.
However, the silicone made vibrators are mostly recommended as the material is non-porous and hence there is no deposition of foreign or bacterial materials that could cause further infections. They can be easily cleaned and maintained.
7. Since the lack of moisture could lead to pain, discomfort and irritation, it is preferred that an additional jelly is used along with as it absorbs natural lubrication and jelly along with silicon causes friction against the skin.
8. Rabbit vibrators can be used with different speed as most of the toys provide choice of shaft rotation speeds and the pattern of clitoral stimulation needed.
9. The average cost of rabbit vibrator in India starts from around Rs 3000.
10. It gives more stimulation than the dildo or clitoral stimulator and can be used in both solo sex or partnered sex. Many sexologist initially recommend using the rabbit on other body parts and only when you get comfortable, you can use it in either standing , squatting or whatever position you like the most.