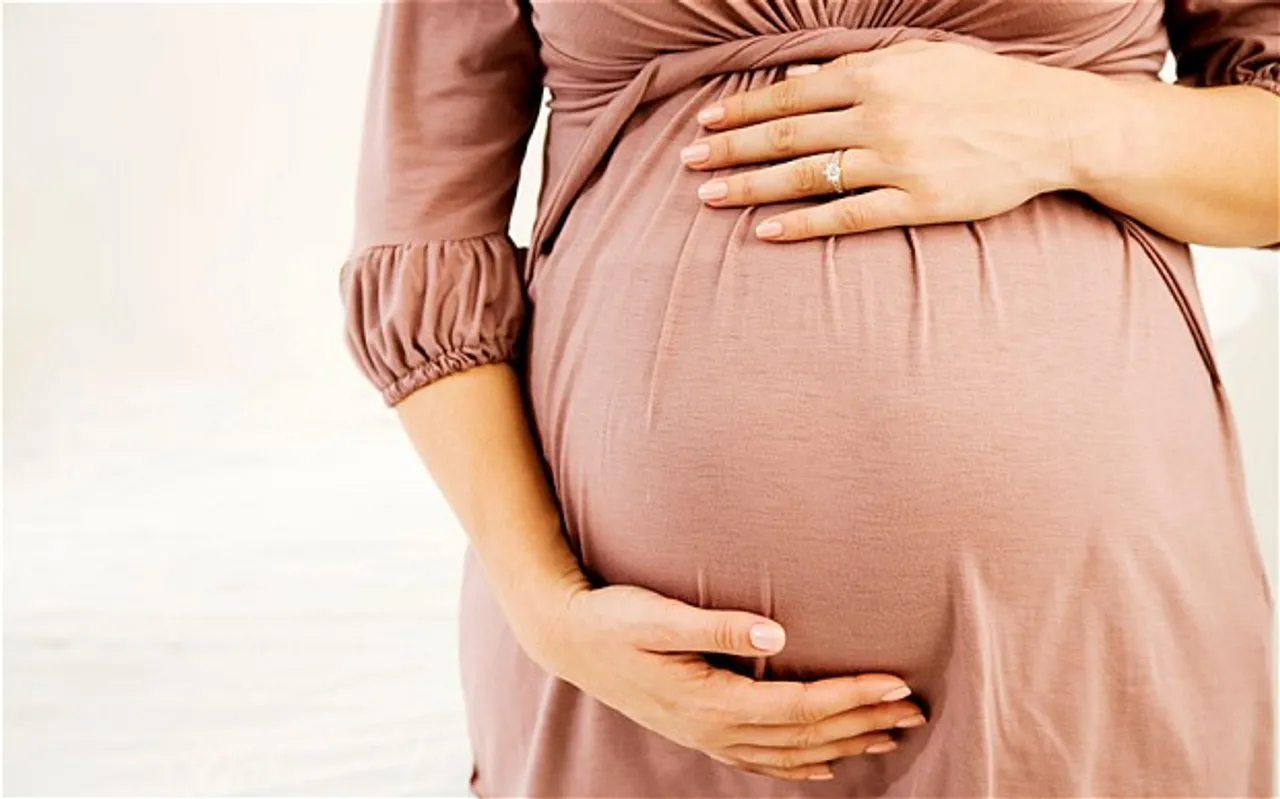 Pregnant without sex? If there's something we thought science has told us cannot happen, it's this. But it did, therefore it can. A young mother from Hampshire, England, who got pregnant while still a virgin, has proof to show for it. Nicole Moore is now 28. She has an eight-year-old daughter named Tilly she dotes on. How Tilly came, however, is a significant marker of the need for knowledge around women's sexual health.
At 18, when Moore started dating her partner, she wasn't able to have penetrative sex with him. "The only way I can describe it is like it felt like he was hitting a brick wall," she explains now. Since this door seemed to be closed, the couple fostered intimacy in other non-penetrative ways.
Soon, she was pregnant. Pregnant without sex.
At the time, she didn't know it was pregnancy since she was admittedly a virgin and there was no penetrative sex in their relationship. After her body started showing certain signs - heartburn, sore breasts - and a medical report later, it was confirmed she is pregnant.
Four months into her pregnancy, Moore was diagnosed with vaginismus.
Pregnant Without Sex: Why You Should Know About Vaginismus
Vaginismus is a very common condition in people with vaginas. It occurs when the vagina faces recurrent difficulty in allowing vaginal entry of anything, from a penis, to a finger, tampon, or sex toy. The condition occurs because the vaginal muscles squeeze or contract upon being penetrated.
Dr. Sheetal Agarwal, Senior Consultant OBS & Gynaecologist at Apollo Spectra Hospital Delhi told SheThePeople, "vaginismus is when the body has no anatomical disorder, no physical disorder in her genital parts but she is still unable to perform the sexual act."
Vaginismus can be mild, moderate or severe with pain that is burning, cramping, or gives a tight feeling. Those going through it describe it as hitting a brick wall, as did Moore.
How did she get pregnant without sex? Doctors say that if semen is introduced to the vaginal area, even without penetration, it may lead to pregnancy.
For those with vaginismus, the experience may lead to avoidance of any intimacy for fear that it could lead to "sex". This can significantly impact relationships, leading to distance, conflict and affect self-esteem. But with diagnosis and treatments like physiotherapy, it is possible to overcome the condition of vaginismus.