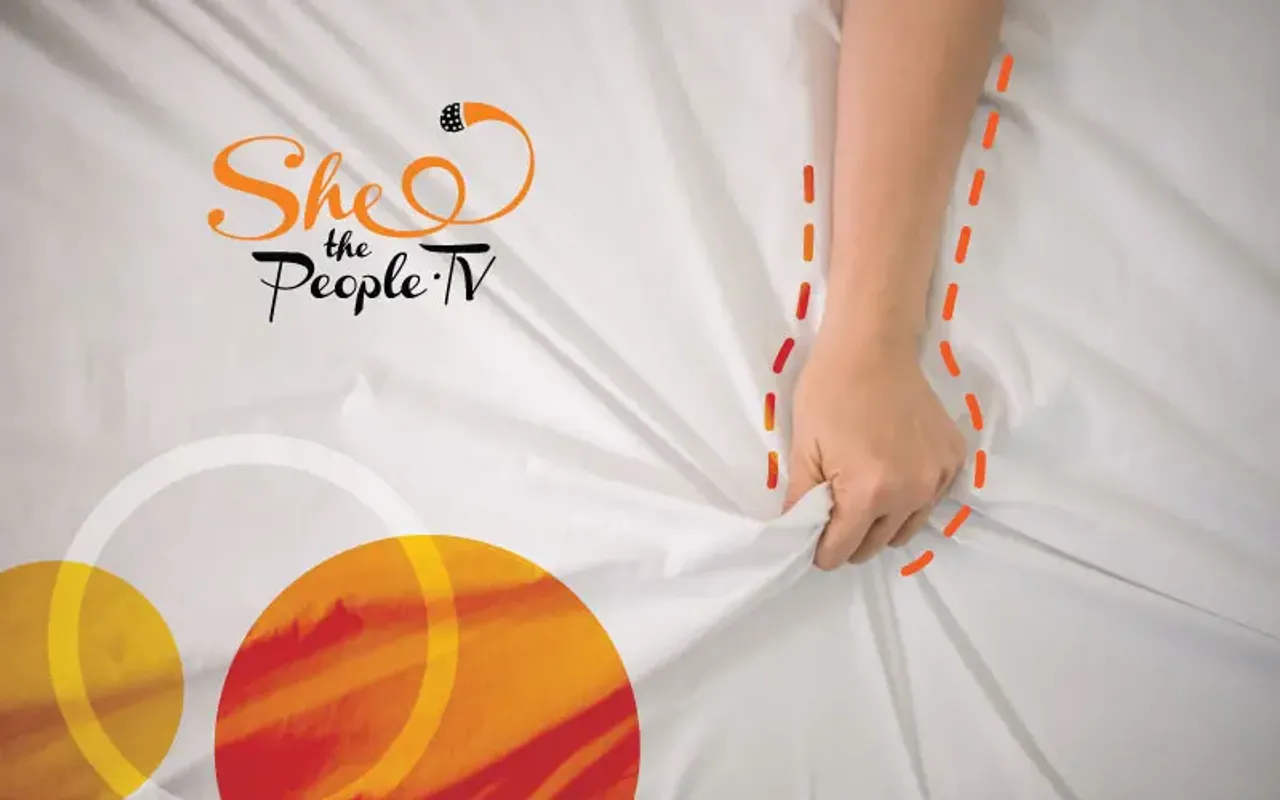 Clitoris and sexual pleasure: I am an Indian woman who has made a career in talking and educating about sex and sexuality. Even today, when someone meets me for the first time and learns about my job, they are filled with curiosity, intrigue, and sometimes dismay. But I am a simple woman with simple dreams. I cook, like wearing saris and am a mother to a nine-year-old little Buddha. I may come across as a bold and badass woman who does not blink a eye talking about sex, but just like many of the young Indian women out there, I was once very clueless regarding all matters of sex and sexuality too. Now, I talk about female sexuality, masturbation, and the clitoris so much that I have grown comfortable using these words like apples and bananas. But not a lot of people know that I was the ripe age of 33 when I got to know about my clitoris.
My experiences are almost identical to the experience of millions of women out there because society imposes the same unspoken rules on all women. I was a science student in my younger days and should have learned about my body including puberty that is the beginning of my adult sexuality. But my teacher couldn't teach something that was missing from the biology textbook and was avoidant anyways, should there be a scope of discussion. My parents were not any better either.
At 10 years old, when I first got my periods, I was given a cloth by my mom and was asked to change. No explanation or conversation for the child who was terrified after bleeding from an unfamiliar place. I was never told about my genitalia, but I knew that the topic was looked down upon. I never touched my genitals while I bathed as a kid, and as a young woman, I disregarded its presence, even though I cleaned it. I never felt a connection towards such an important and exciting part of my body. I consciously had to pretend like my vulva did not even exist.

In this male-centric world, people look at women through the eyes of a man. When I say people, I do not just mean men. Most women look at themselves and other women through the lens of male pleasure. I was no different. As a young woman, I believed my vagina existed solely as a hole that would take in a penis and pleasure my prospective husband. I never saw it as mine. This male-centric view of women is one of the main reasons women do not know about their own clitoris and the pleasure they are capable of experiencing. While I liked sex with my previous partners who had no idea about the existence of my clitoris, I never knew that I am unknowingly denying my body enormous pleasure.
It was only some time ago that I learned that this is a common experience for almost all the women I knew, including one of my readers who graciously allowed me to share her story, "I'm presently single. And sex was never an extremely important part of my life. I have found my ">clitoris very recently when I accidentally touched it while I masturbated, for the first time ever and I'm 34. At first, the whole experience was once a month and now in this lockdown, it's moved to a level where I watch some soft porn to do it. Like now, the urge is twice a day. I'm finding it difficult to understand this urge and this part of me."
As you can see, she is struggling with understanding this part of her sexuality. For decades, the lack of sex education denied her this pleasure, and now that she has discovered it, these new urges seem to overwhelm her. It took becoming a sex educator for me to finally realise the difference between my vagina and vulva. After I became sexually informed, I quickly realised that my male partners were just as uneducated as I used to be. When I asked my ex-male partner to pleasure me, he would do it as if it were a chore he needed to check off from his list. There is this clumsiness in many Indian men when it comes to pleasuring their women because most of them have been brought up to think that penetration is the only way to orgasm. So would they need to waste energy, effort, and attention on something which is pea-like?
To not know about one's vulva and clitoris is to not know female pleasure. This applies to women who want to experience sexual pleasure and people of other genders who want to please their female partners. The phrase "size does not matter" is as appropriate for women as it is for men. You will be pleasantly surprised to know just what the little nub can do for you - all you need to do is to give it some well-deserved attention.
Pallavi Barnwal is a certified sexuality coach and founder of a sex-positive platform Get Intimacy. She has been featured as a sexpert in publications such as Huffington Post, India Today, Vogue, The Hindu, Dainik Bhaskar, Indian Express, Times Of India, BBC, Deccan Chronicle, Femina and more. She specialises in helping people gain courage to talk openly about sex and relationships and equipping them with actionable tips and skills so they can start having more pleasure both inside and outside their bedroom. The views expressed are the author's own.
---
Suggested Reading:
Why Labelling Sexual And Gender Minorities As"Dangerous" Is Dehumanising
Not Straight Enough, Not Gay Enough: Understanding Bisexuality
Online Dating As Demisexuals: When Modern Courtship Rules Leave You Feeling Uncomfortable
---
&t=18s