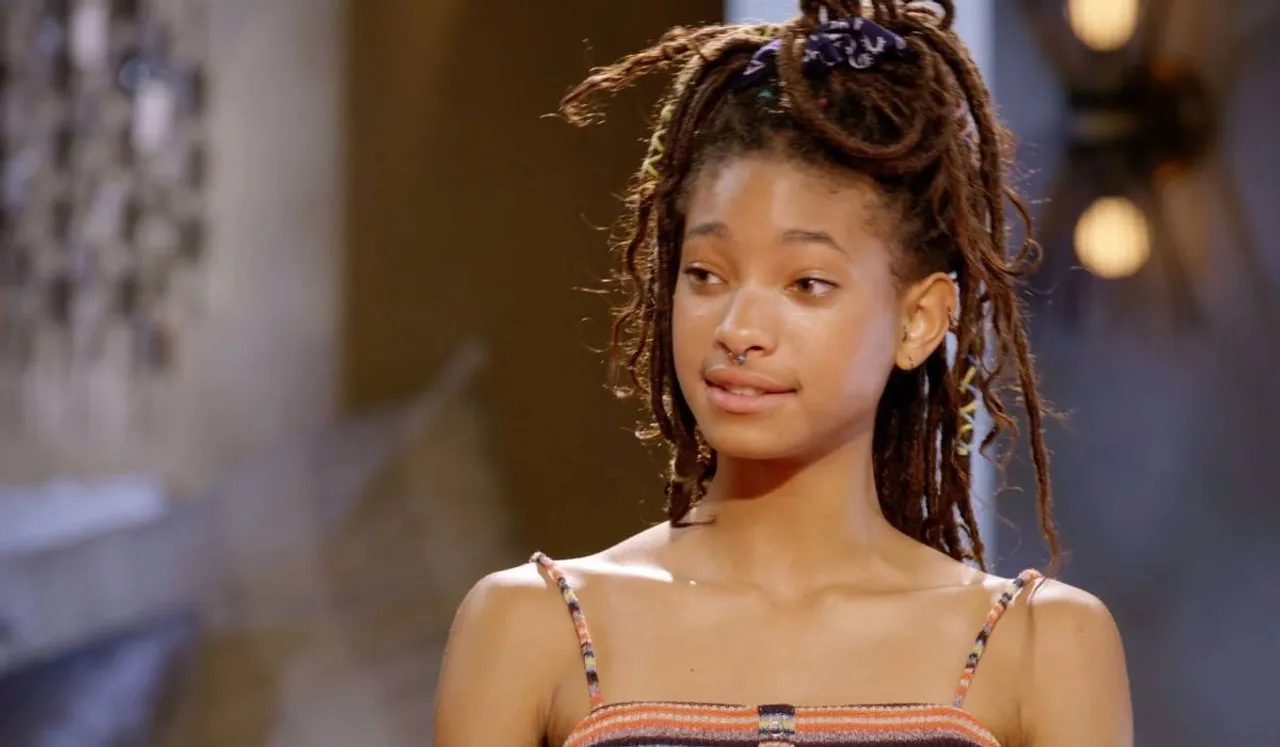 Who is Willow Smith? Get to know the young singer-rapper who hails from a famous entertainment industry family and why she is making headlines.
Willow Smith recently revealed she is polyamorous in a freewheeling chat with her mother Jada Pinkett Smith and grandmother Adrienne Banfield-Norris, making her thoughts known on the idea behind being consensually involved in a relationship with more than one partner at the same time.
On Wednesday's episode of Pinkett Smith's talk show Red Table Talk that is now on its fourth season, the 20-year-old said, "With polyamory, I feel like the main foundation is the freedom to be able to create a relationship style that works for you and not just stepping into monogamy because that's what everyone around you says is the right thing to do."
Going on to draw from personal experience, she added, "In my friend group, I'm the only polyamorous person and I have the least sex out of all of my friends." Smith came out as bisexual two years ago and has previously been open about finding "new sexual experiences" too.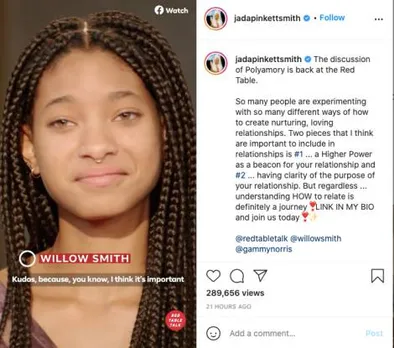 Source: Jada Pinkett Smith / IGTV, Instagram
Who Is Willow Smith? Looking At Her Journey As A Singer
She is daughter to actor parents, Jada Pinkett Smith and Will Smith, and rose to fame with her 2010 single Whip My Hair. Her older brother Jaden was by then already a notable young artist, having acted in successes like The Pursuit of Happyness and The Karate Kid. 
Though she made her film debut in 2007 alongside her father in I Am Legend and lent her voice to Gloria the hippo in the animation Madagascar 2: Escape to Africa alongside her mother, Smith's career is marked most prominently by her musical journey.
Smith has released three solo albums between 2014 and 2019, namely Ardipithecus, The 1st and Willow. Earlier this week, she released her first pop-punk single, Transparent Soul.
She is vocal on social media about social issues, including but not limited to sexuality, racism and mental health awareness. On the Emmy-nominated talk show that all three women co-host, they platform relevant topics with candour. On the polyamory discussion, Pinkett Smith revealed how the conversation went when her daughter revealed her partnership choices to her.
"When you were like, 'Hey this is my get down,' I was like, 'I totally get it...' Wanting to set up your life in a way that you can have what it is that you want, I think anything goes as long as the intentions are clear," she said. Banfield-Norris too shared how she and her current husband had deliberated the idea of polyamory in their marriage.
---