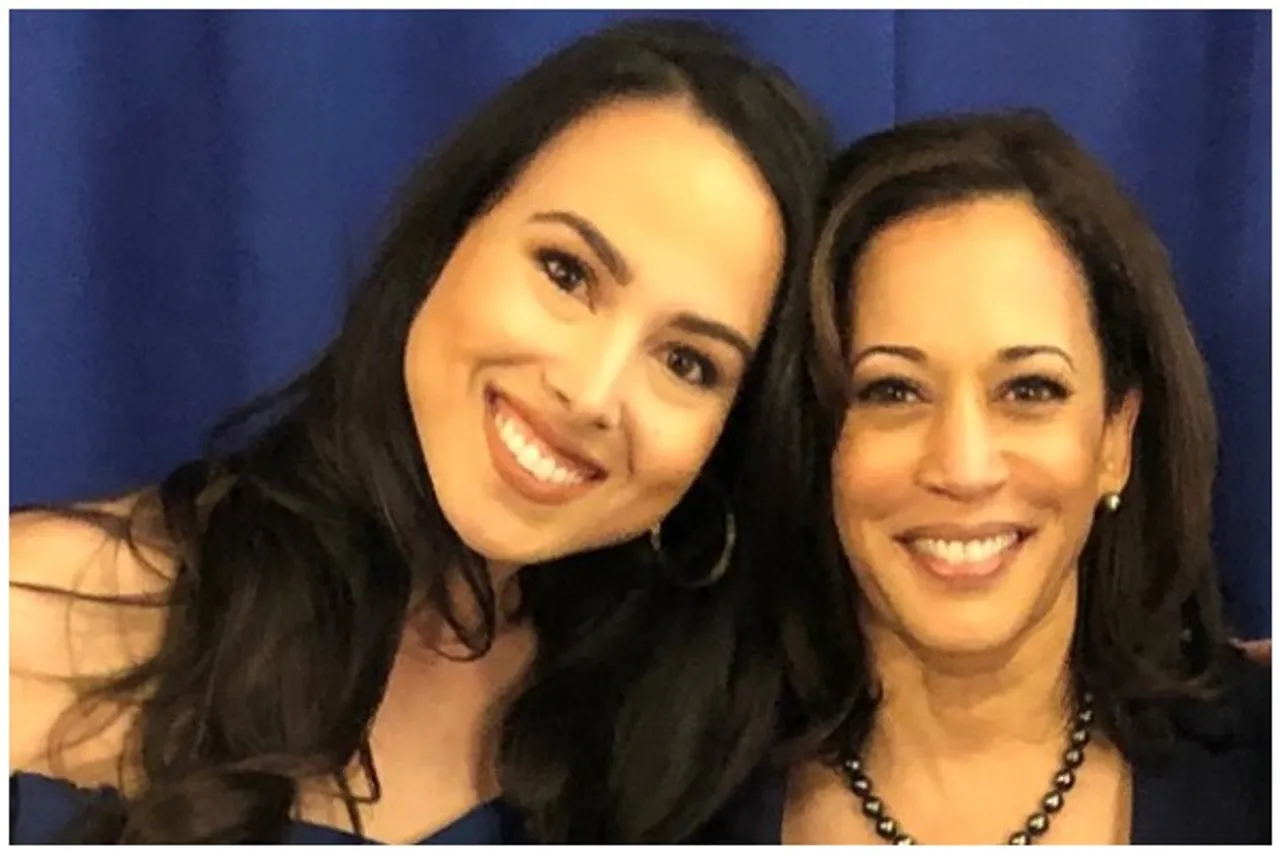 Meena Harris Profiting from Aunt Kamala's Office ? LA Times Report Raises Questions
Questions are being raised about social influencer and author Meena Harris benefitting from her aunt Kamala Harris being America's Vice President. Los Angeles Times, Fox News among others have questioned the kind of coverage Meena Harris is receiving as her aunt became America's first woman Vice President.
Behaviour needs to change," an official said to LA Times in this report of Meena Harris, also adding, "Some things can't be undone." It adds that her ventures have reportedly become 'a sensitive issue' in the Joe Biden-Kamala Harris White House.
An official quoted in the report said, "After Biden and Harris won the election, the transition team's ethics lawyers told Meena that she could no longer produce clothing or write new books with her aunt's name or likeness."
Here are things to know about author Meena Harris 
Her latest book, "Ambitious Girl," was released a day before Kamala Harris was sworn in.
A lawyer, Meena Harris has been talking across media about her new book, women of colour and democracy.
Meenakshi Ashley Harris, known popularly as Meena Harris, is a lawyer, author, and women's activist.
Meena is the daughter of Maya Harris, the sister of current US Vice President Kamala Harris. Her recognition grew in 2020, the time her aunt was campaigning for the US Election, which is also when she released a book titled Kamala and Maya's Big Idea. The book revolved around the life and times of her mother, aunt, and grandmother Shyamala Gopalan Harris.
Meena Harris is the founder of Phenomenal Media
The company recently announced the launch of Phenomenal Productions, "a full-service creative production house that produces videos, social content, and other creative products for nonprofits, foundations, causes, and companies. This is according to the company's website."
Meena Harris was recently in the news when she expressed solidarity with the protesting farmers in India on social media. After she experienced backlash for the same, she tweeted, "I spoke out in support of human rights for Indian farmers, and look at the response."