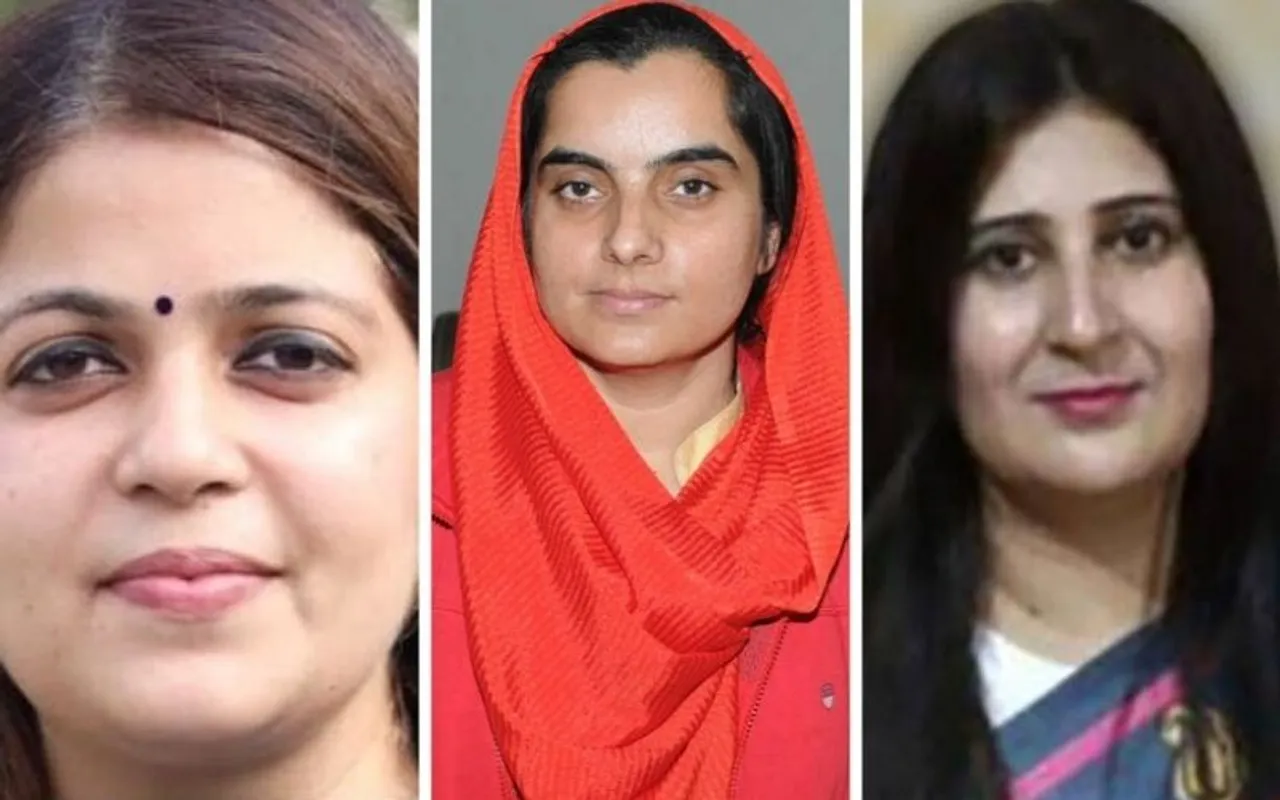 The number of female candidates in Punjab elections 2022 from mainstream parties is reported to be 37. Punjab is still lacking the active participation of women in mainstream and big political parties which questions the growth of Punjab politics.
Looking at the list of candidates released by mainstream parties contesting Punjab Election 2022 like Congress, Aam Aadmi Party (AAP), Shiromani Akali Dal-Bahujan Samaj Party (SAD-BSP) and Bharatiya Janta Party (BJP), one thing is clear that Punjab politics still has a long way to go regarding female participation. The number of female candidates in Punjab elections saw a slight increase from 2017 when it was 29 but it still is not an appropriate ratio considering that there are a total of 117 seats in the Punjab Assembly.
The Low Number Of Female Candidates In Punjab Elections 2022
Out of the 37 female candidates in Punjab elections, there are 12 candidates from AAP, 6 from SAD-BSP, 8 from BJP and 11 from Congress. It is important to notice that the Congress party that is very active regarding women empowerment and participation in UP elections 2022 but not the same in Punjab.
Most of the female candidates in Punjab elections from Congress are senior names of old and experienced candidates like Rajinder Kaur Bhattal, Indu Bala, Razia Sultana and Dr Manoj Bala Bansal. Bollywood actor, Sonu Sood's sister Malvika Sood will also be contesting Punjab elections from Congress. Meanwhile, SAD and AAP have majority of new faces having 3 out of 5 and 7 out of 11 respectively and BJP is fielding old and new faces almost equally.
Talking about the low participation of women in Punjab's politics, Laxmi Kant Chawla, senior BJP leader and former health minister of Punjab, spoke to media and said that the reasons for this are male dominance and little support from families. "We have female reservations in local bodies and panchayat-level governments. But how many elected women are allowed to work independently by their husbands?" Chawla told The Wire.
---
Suggested Readings: Who Is Deviya Vishwajit Rane? Candidate From BJP In Goa Assembly Election 2022