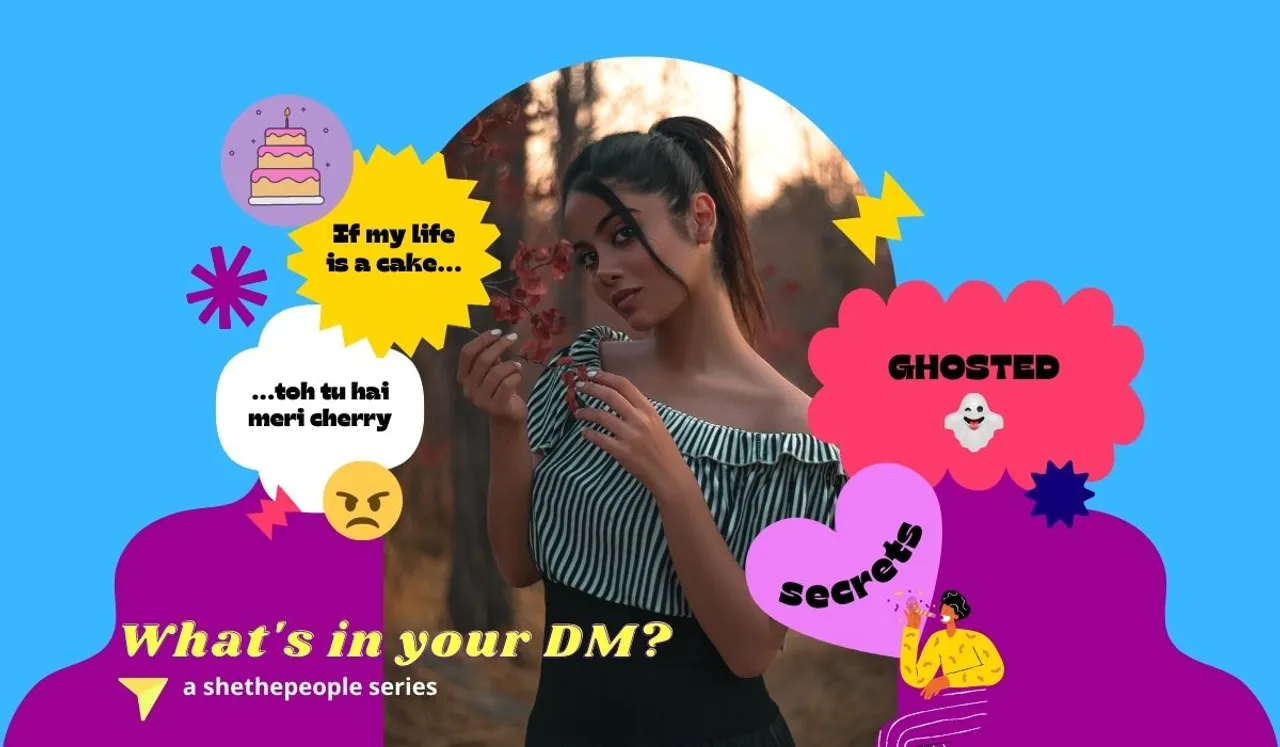 Is it possible to strike a romantic relationship with a person you have met on social media? Can social media and romance go hand in hand? Is it possible to like someone whom you met on a DM?  Can you meet

someone on social media who were as real in the person?

Here is my story.

The year was 2010. I was new in Ranchi (capital of Jharkhand) and had gone there to pursue my class eleventh and twelfth from a school there. Most of the students joining high school have the set of criteria of being in school that fulfills their particular requirement- like lesser time in school so that they can prepare for competitive examinations or the infrastructure of the school.

Even though Ranchi was 500 km away from my home, I had gone there to fulfill my desired set of criteria. I wanted to study in a school where my man-crush studied. Yes, the school I joined was famous for being an alumnus to former Indian cricket captain MS Dhoni, and also got a hostel near his home there.

We Were Doing LOL and LOL in DMs:
It all started with him sending a laughing emoji on my profile picture, commenting -"You look like a joker". Of course, I was looking like one, because of the colourful headband on bob-cut hair, a picture that I have hidden from my profile now.
He sent me a friend request, and I accepted it - even though we were not familiar with each other, and had seen him only a couple of times in my class popping question to the Mathematics teacher in eleventh grade. He somehow felt like a known person and I had instinct from within - that he can be my friend in a totally strange land.
---
Suggested Reading:
Saas Sasur Ki Seva Karna: When Will Men Be Told That?
---
As the journey started, it was no less than the exchange of LOLs and laughing emojis we sent to each other as we began sharing memes, and funny statuses. With time, the normal gaze in the class turned to shared laughs on jokes. Moreover, we began chatting with each other for hours and hours without even realising that the night is turning into day and we needed to go to sleep so that we don't miss our school.
Before this happened, I had an ill notion about the friendship ">stories that started on social media. For me, I felt how could somebody get frank enough to a person they have chatted with. My ideal thought was - conversations have to be a must, if you want to be my friend. We too had the conversation, but only on social media. With time, I realised how important he became.
Being classmates, our topic of discussion was not limited to just studies. We were into a plethora of topics like society, history, politics and much more. Even though we did not converge on most of the points, the talks did not get uncomfortable at any point.
I was happy to have finally met someone on social media who were as real in the person.
Even though the person was a total unknown, I never felt estranged from him. The shared love for Dhoni, incessant laughs, bonhomie and that feeling about how he is always around, and his opinions matter along with mine has taken our journey from a simple exchange of funny messages to where we have are today.
It's not always bad...
The journey which started in 2010 has travelled 12 odd years. These 12 years of knowing and being with him would never have had been possible if I hadn't accepted that one friend request or replied to that one DM(Direct Message) pending in my social media account.
Girls, give your lonely 'others' inbox a shot. Who knows, you may find a friend for a lifetime as I did? :)
The views expressed are the author's own.