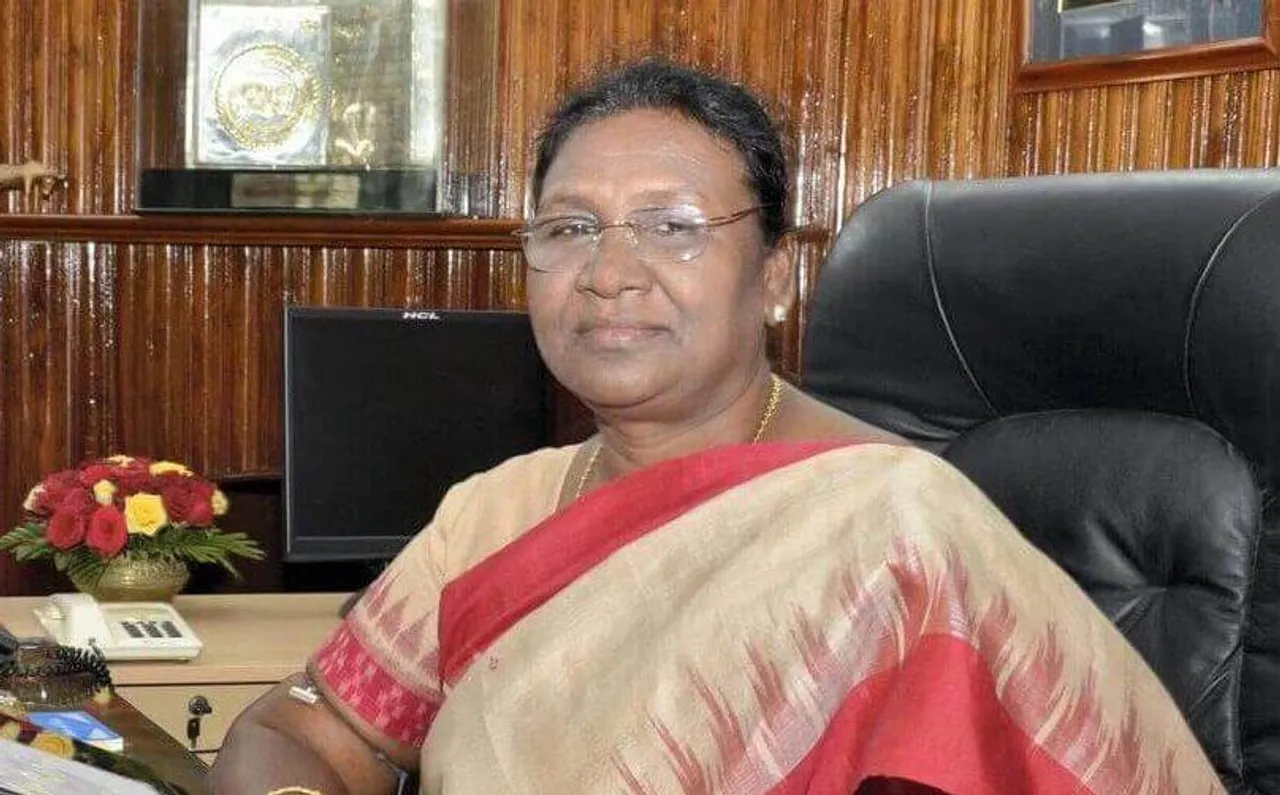 As a young woman it's always difficult for me to look up to someone. When Droupadi Murmu was nominated for the post of President of India, I was all inspired by her and that was the day I knew I've found myself a role model. To find inspiring women in public space is very rare in India and to have one from the marginalised section of the country is even rarer. The heartfelt journey from her nomination to her election as the President of our country united us as a nation.
An ordinary woman of Mayurbhanj with dreams, a wife, a mother and a woman with the passion to serve this country, Murmu had a life full of obstacles, from battling with poverty to losing her two sons and husband. What is inspiring about her is how she rose, never gave up and continued to serve the country. She is deeply spiritual and a keen practitioner of the meditation techniques of the Brahma Kumaris, a movement she embraced after she lost her loved ones but continued to work for social change and the welfare of our country.
President Droupadi Murmu: An extraordinary woman
Murmu is also the first Adivasi Woman to occupy the country's top constitutional post. The tribal community in India has been socially, politically, culturally, and geographically isolated in our country for decades.  If one traces the trajectory of women's participation in India's struggle for freedom- marginalised women like Kuyili, Jhalkaribai, Uda Devi, Rani Gaidinliu, Putalimaya Devi Poddar, Helen Lepcha alias Sabitri Devi and many others have played a key role. These women, belonging to communities or groups, which were historically denied equality in socio-political and economic spheres fought against the British rule. They aspired for freedom and independence from oppressive structures that were established by powerful authorities, be it the colonists or the upper castes. But how often do we hear their name in popular culture? How often are their struggles and sacrifices celebrated? Now with Droupadi Murmu, our country has come a long way in acknowledging women's participation in politics and giving marginalised communities a clear path and equal treatment.
I have witnessed many ups and downs in life. I have lost my two sons and my husband. I was completely devastated. But God has given me the strength to continue to serve people: Droupadi Murmu
What was very touching for me was when I saw a picture of tribals coming together and praying for Murmu's victory. This showcased a day of hope and aspirations of tribals across nation. The locals of Murmu's hometown Rairangpur had prepared 20,000 ladoos for distribution among the people and hoardings have been put up congratulating "Odisha's Daughter". A leader from the margins known for her endearing commitment to the masses. Overcoming the odds Murmu has emerged as a glimpse of expectations for the citizens, especially the poor, marginalised and backward sections of our society, Droupadi Murmu's life, her rich service and her exemplary success inspires every Indian.
---
Suggested Reading: Poor In The Country Can Have Dreams And Also Fulfil Them: President Droupadi Murmu
---
I pondered the question of how markedly India's future will rise and how this will be remembered as the evolution of Indian Democracy. Droupadi Murmu's life is not only an inspiring story but a journey of a Santhal woman who became the epitome of compassion. To restrict her identity only to being Orissa's daughter is an understatement because she is the daughter of the soil, she is the daughter of India.
Sanjana is a third year student at Maitreyi College. Views expressed are the author's own.