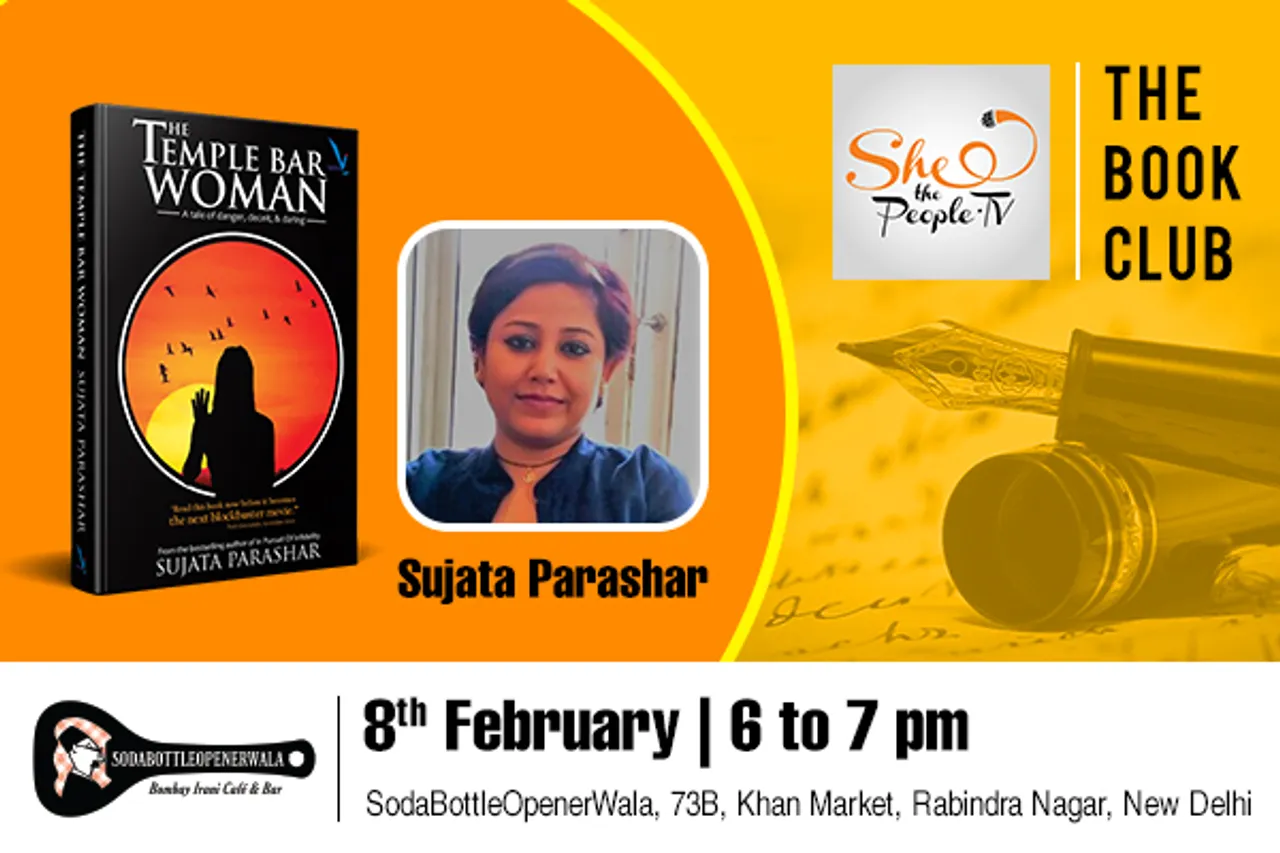 Welcome to Book Club SheThePeople BOOK CLUB. We are delighted to host Sujata Parashar for her recently published book The Temple Bar Women. 
Date: 8th Feb, Time: 6 to 7 pm Venue: SodaBottleOpenerWala, 73B, Khan Market, Rabindra Nagar, New Delhi, Delhi 110003
Sujata Parashar is a popular Indian novelist, poet and short -story writer. She has written seven books so far. Her debut novel, In Pursuit of Infidelity (Rupa and co., 2009) was a bestseller. She also has a poetry book series called, Poetry Out and Loud (Authors Press, 2014) and a collection of short - stories, titled, That Woman You See (Alchemy, 2015) to her credit. She has won awards for her first poetry book and her first short - story.
Sujata holds a Master's degree in Human Rights and has more than a decade of experience in the social sector. In 2016 she was presented the prestigious Karamaveer Chakra Award- instituted by iCongo in association with the UN conferred to individuals who bring about positive social impact in the lives of people and planet.
Slotted as a socio-political thriller, 'The Temple Bar Woman,' is a story of a simple village school teacher, Radha who vows to avenge herself against the man who destroyed her life. Fraught with danger, daring and deceit, this racy novel recounts a tale of love, loss, and loyalty in lives that are curiously entwined with one another while making an attempt to open the floor for a bold discussion on rape and sexual - violence.