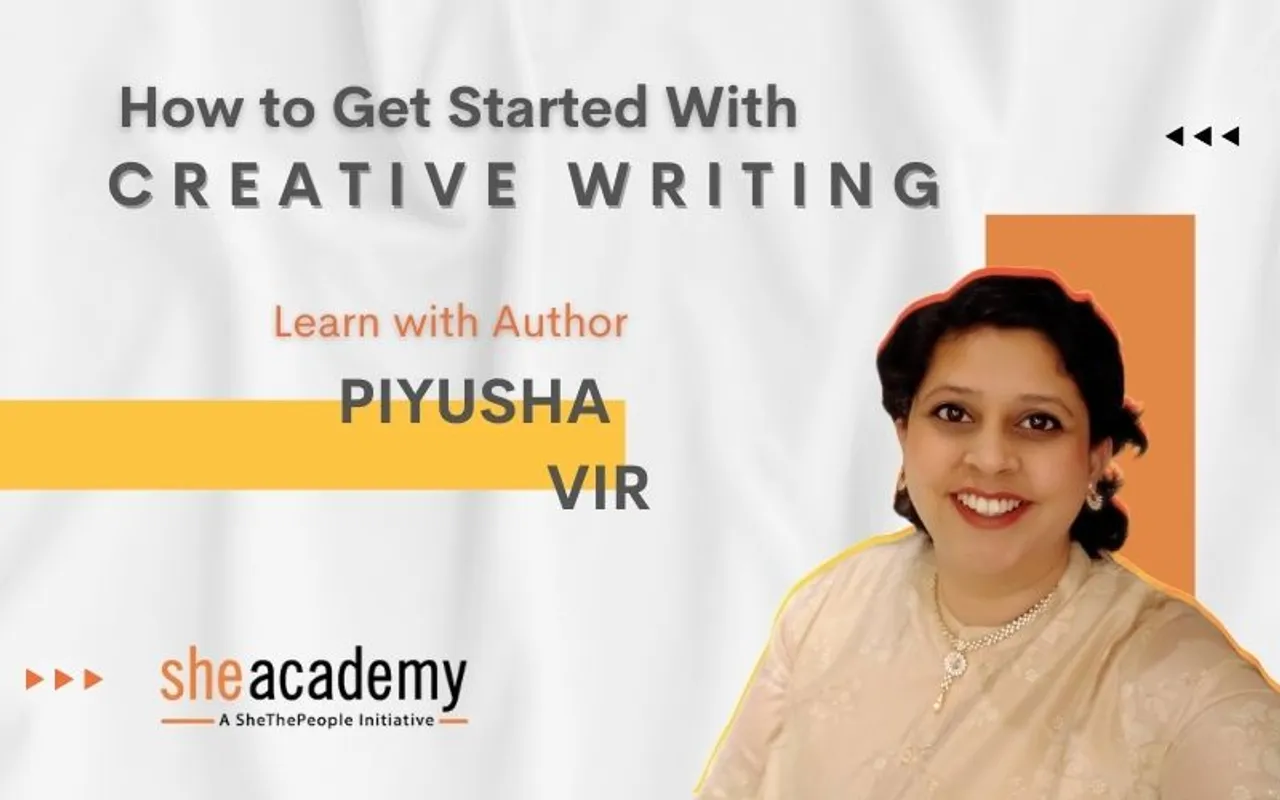 Total Duration – 4 hours, 2 hours session for 2 days.
2nd April 2022, from 11 am – 1 pm
3rd April 2022, from 11 am – 1 pm
(Includes short break, writing time, self-study assignments, writing exercises, feedback sessions)
Workshop Pre-Requisites – You should have read any 1 Fiction and 1 Non-Fiction Book recently.
INR 3999 at INR 1999/- for 4 hours of Writing Workshop

If you face an issue email at academy@shethepeople.tv
Personalized & Interactive Writing Workshop
This basic 'Creative Writing Workshop' will be a personalized interactive workshop of two days (each day a two-hour session with breaks) to familiarise you with the techniques and tips to overcome whatever challenges are holding you back from writing.
Live Writing Exercises
We'd be doing live writing exercises, sharing our stories, giving and receiving feedback, and exploring the journey of writing together so we can emerge victorious as claiming our identity as writers. From wanting to write to calling yourself a writer, all you need is the push this workshop will give you. Let those million stories within you finally come out! Because if you don't write your stories, who will?
The She Academy Certificate
All the participants who successfully complete the 2-day workshop will get an e-certificate from She Academy. The same will be mailed to you within a week after completion of the workshop