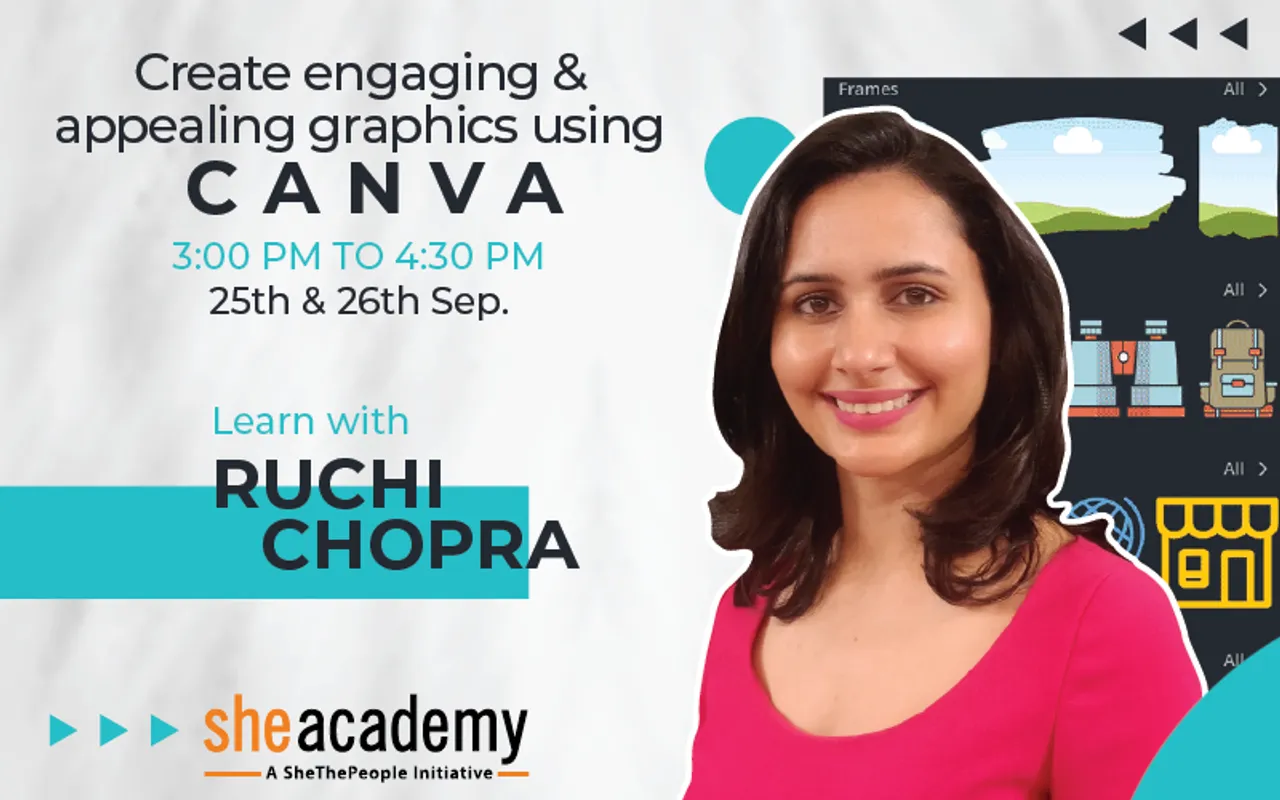 Browsing through instagram and wondering how to get by making those creatives? We have got a simple Graphic Design Course on Canva to help you make a start. With this, you can grow your social media with impactful graphics, attract the right audience to all the work you do online.
Whether its social media, promotions or advertising, an image speaks a 1000 words and carries your communication effectively. So if you are looking to up your graphics game, this is a solid introduction to simple and effective graphics for social media to tell your story in an impactful way.
I take this Graphic Design Course as a Live Workshop over two days so we can talk and discuss to solve your problems. You will come out of this, being confident about your graphics for social media. Whether a home chef, a blogger or just a a kind of person who posts your own photos, we will have this all covered.
Best of it? You can ask me questions right there. So I look forward to seeing you.
 25th & 26th September 2020 from 3:00 - 4:30 pm Workshop fee is INR 599 only