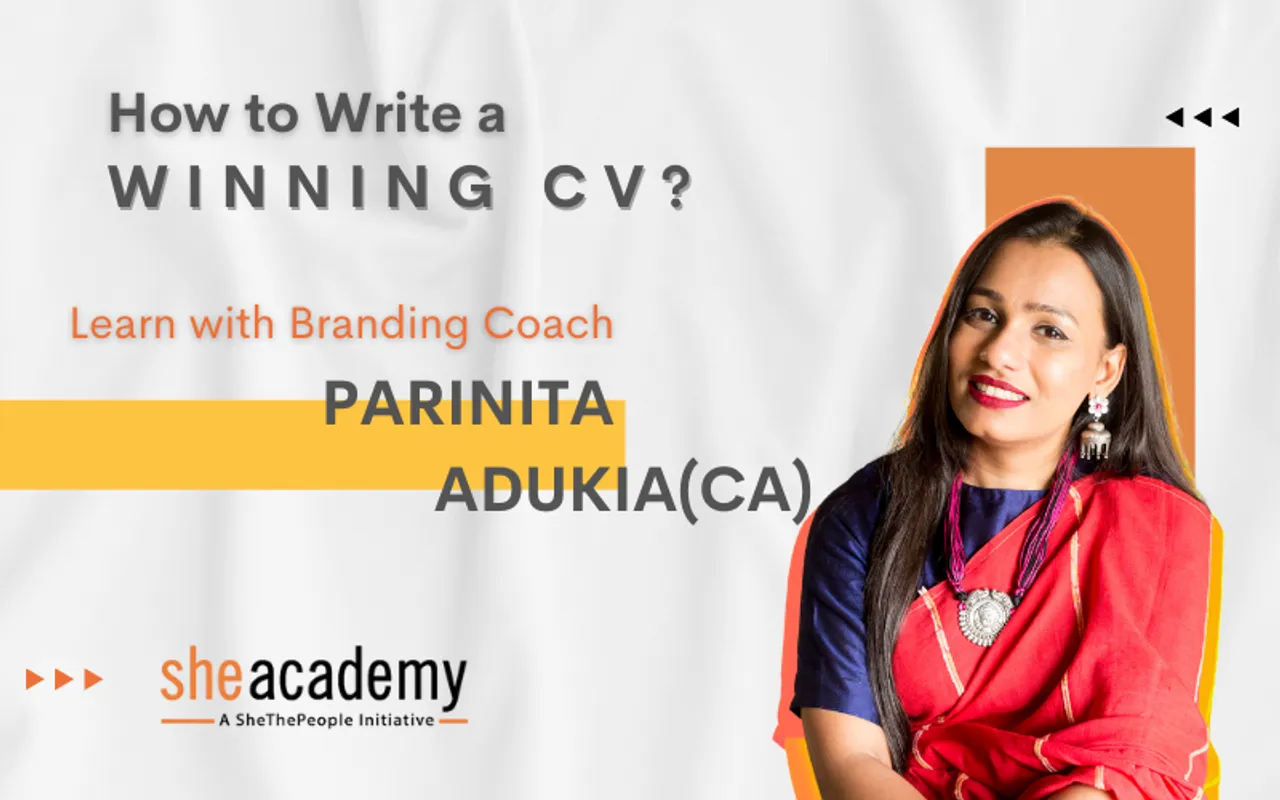 She Academy specially launches the CV Building Workshop for young students & professions to give them a chance to impress their future employers
Do you often wonder how you  can bring your resume to the top of the pile?  How can you present yourself to prospective employers using the language they already speak inside their organisation? 
This CV Building Workshop will equip you with the right techniques, tools and methods to draft an impressive resume to land your dream job. It will help you demonstrate your abilities and convince employers you're qualified and hireable. Book you seat with
Parinita Adukia
, a Personal branding coach and the founder of Portraiture who has coached more than 16000 professionals and students  
DATE - 16th April, 2022
Time - 11 am to 1 pm
CV Building Workshop for INR 3999  INR 499/- as a special discount for SheThePeople Community. 
In this CV Building Workshop we see how you can design a well detailed, concise yet effective resume, with the right amount of detail of your experiences and skill sets. We shall also see how we can customize resumes as per a particular job and why that is important. Remember it is the first step towards your interview.
She Academy Incentive - All the participants will be designing their resume with Parinita Adukia during the interactive session.
After this workshop you can successfully:
How to make a well structured Resume
How to customize resume as per job description
Using right words to demonstrate the skills and experiences
Clear, concise and focused resume
Structuring the Cover letter
Appealing and dynamic resume
Applying keywords in the resume

Topics that we will cover
Module 1  - Why Resume is important Module 2  - Different styles of resumes Module 3  - Structure of the Resume Module 4  - Use of Job description Module 5  - Use of right words Module 6  - Cover letter Module 7  - Dos and Don'ts of Resume