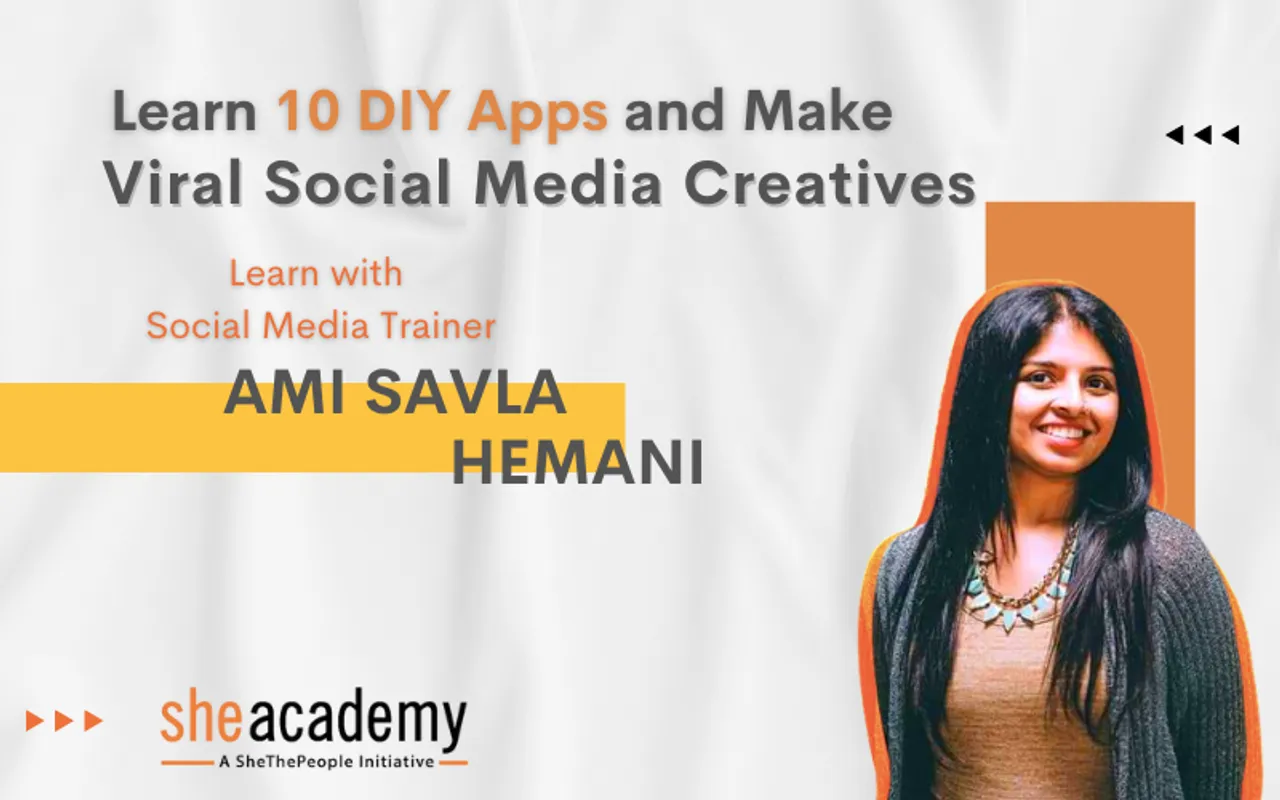 Always struggling to make your social media creatives? Don't know how to make the perfect Instagram Reel? Do you always have to be dependent on someone to make your social media creatives because you find the whole process to be very time-consuming? Well, we have solutions to all your queries.
Live Workshop By Ami Savla Hemani
9th April 2022 from 3:00 PM to 5:00 PM
for just INR 2999/- INR 499/-

This course will help you to independently design your social media creatives without any hassles and without being dependent on anyone. You will be able to learn various designing tips and tricks to make highly engaging social media posts with the help of 8+ DIY Apps and Platforms
After attending this workshop you will be able to:
Independently design your creatives
Time management
Know how to use DIY apps
Consistency in maintaining content

Research and effective Online Communication

Know how to use DIY apps
Everyone attending also gets these resources for free:
100 Social Media Post ideas
75+ Instagram story ideas
50+ keywords for gifs
25+ grid style ideas
Special days of 2022
25+ Instagram Reel Ideas

Course Contents
Canva designing hacks
Visualising and designing your Instagram feed
Engaging Instagram Stories
Entertaining Memes
Fun Reels
Designing effective Reel covers
How to search for Trending hashtags
Create visually appealing online portfolios
Easily edit images, videos.
Testimonials