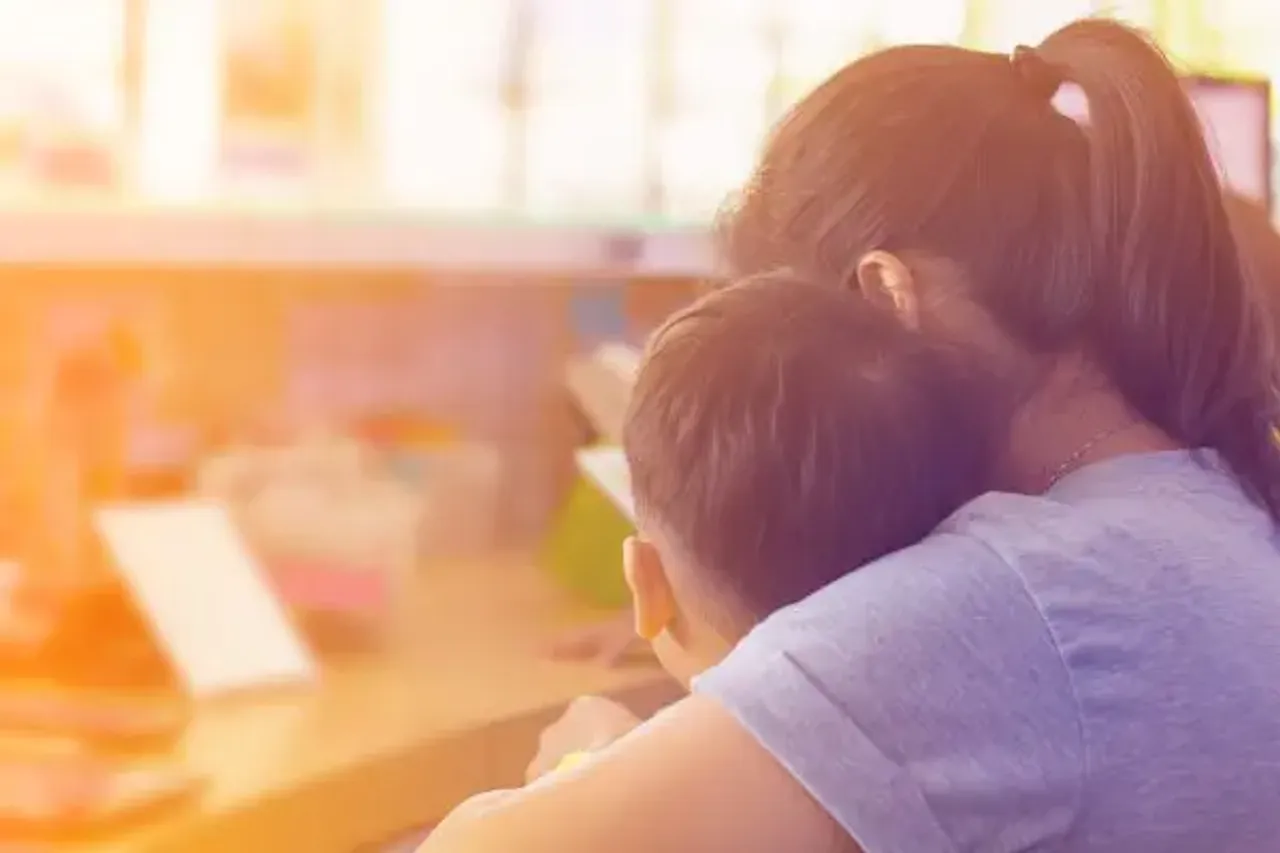 A video of a mother reacting aggressively after catching her son watching 
Hentai
went viral. Hentai is a pornographic anime and manga. In Japanese, the term loosely refers to 'perversion' and 'abnormality'. 
The video was posted on a Twitter handle called "Ghar Ke Kalesh" and has stirred a debate on social media. The video reportedly surfaced in response to Magicpin's tweet, where people were asked to name the biggest fight in their household to be eligible to receive a free chai. The video doesn't show the son, but the mother is seen yelling and screaming. While shouting at her son, she throws objects at the TV screen and tries to break it. 
Woman Breaks TV On Son Watching Porn
While some people made jokes out of it, others expressed genuine concern and pointed out how wrong it was to react in such an aggressive manner. 
Why do parents feel the need to react aggressively on sex-related issues? Why do parents find it difficult to know their children are watching adult content? Isn't it a natural curiosity for a growing child to want to know what it is? Instead of freaking out that the child has consumed adult content, why don't most parents use it as an opportunity to open up an honest conversation about sex?
It's not surprising to see a parent react aggressively given their social conditioning, which has deeply embedded patriarchal beliefs in them. Most of our parents have grown up in a household where sex education was never taught. The very sound of the three-letter word would have been considered a sin to say out loud.
Many parents immediately get angry, offended, anxious, or scared and direct their negative feelings toward their children. They tend to shame, judge, criticise, abuse, or assault their children. But can our parents deny that they were never curious and sneaky during their adolescent years? So, shouldn't they be able to relate to the curious mentality and try to handle things calmly and composedly?
Can Parents Impart Sex-Ed Instead?
Given the exposure new age children have, it's obvious, children are going to appease their curiosity through the vast sources available on the internet. Instead, the situation can be taken as an icebreaker to have the sex talk.
Watching porn may be inappropriate given the age, but there is no need for parents to lash out at their children for it. Reacting aggressively after catching a child consuming pornography content, it will just worsen the situation. It can traumatise the child and probably create a rupture in the parent-child bond that could last a lifetime. The child will never open up to the parent and leading a secret life behind parents' backs can be highly detrimental for children.
Instead, if parents just sit down and talk it out, assure the child they are in the safe zone. Try to suffice their curiosity so that they do not inculcate wrong ideas about sex. Normalise the situation and consider the child's feelings so that he doesn't feel embarrassed.
Pornography is undeniably not the right place to learn about sex. It's completely fake and misleading. However, given that these things are just a tap away on the internet, children are going to consume them at some point. Parents could just use these situations to start talking about sex and guide their children in the right direction to appease their curiosity. So, instead of letting them fall into potential traps, can parents please start normalising having sex talk at home?
---
Suggested Reading: Mother Hits Girl Over Boyfriend: Why Are Parents Critical Of Dating?
---
Views expressed by the author are their own