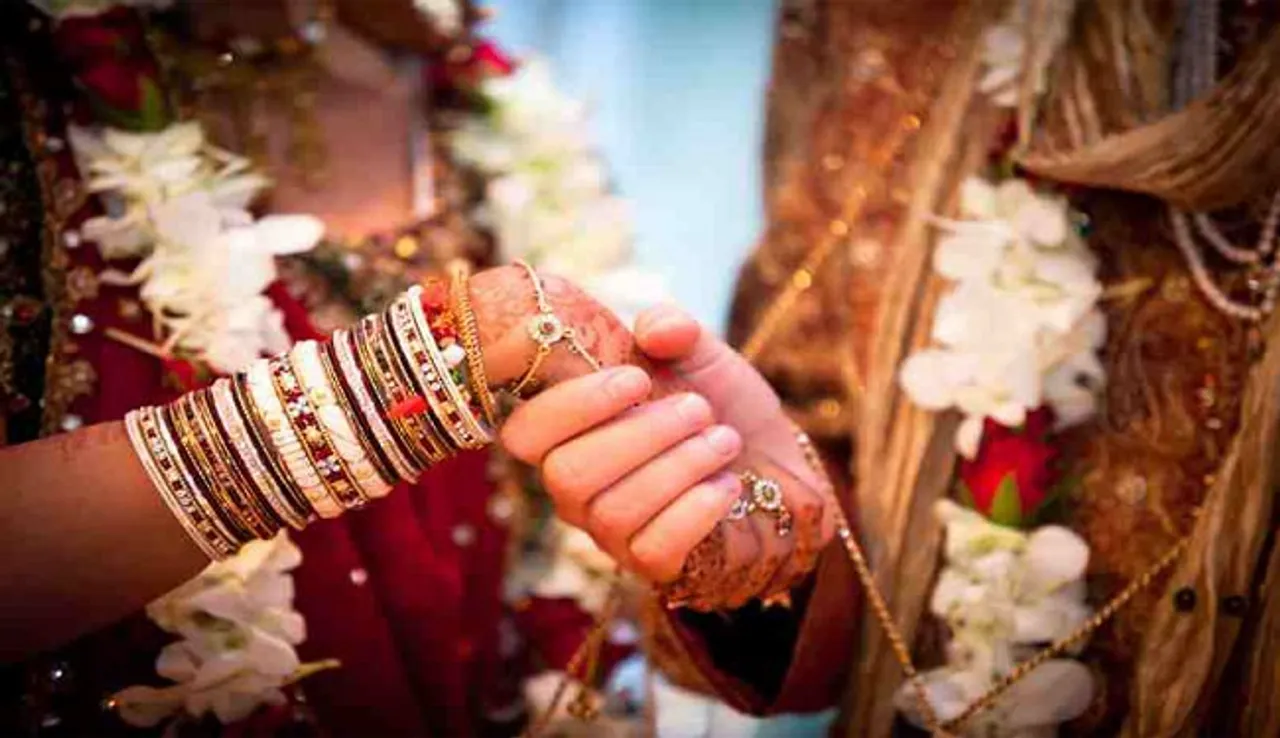 The Delhi High Court observed that a wife's family insisting a man "abandon his parents and become a Ghar Jamai" amounts to cruelty. The court was hearing a man's plea challenging the family court's order, which rejected his divorce petition.
A two-judge bench of Justice Suresh Kumar Kait and Justice Neena Bansal Krishna was hearing a petition that cited the 2016 Supreme Court's verdict that stated asking a son to separate from his family amounts to cruelty.
Wife Insisting Husband To Abandon Parents Is Cruelty
By no means is this article promoting a wife and her family must demand that the husband must abandon his parents. However, if expecting men to abandon their parents and move into their wives' homes and become "ghar jamai" is cruelty, why are women being forced to do the same?
It's customary in Indian society for women to leave their parental home upon getting married and move in with their husband's family. From that moment on, women are expected to forgo the relationship they've had with their own parents and accept their husband's parents and family members as their own.
Women have to seek "permission" from their husbands and in-laws to even visit their parents' homes. They become guests in the very home they were born and raised in. Their "home" suddenly becomes their "parents' house." On the other hand, men get to live their entire lives with their parents in the comfort of their own homes. Moving out after marriage is a "choice" for men but it's "compulsory" for women.
Why is a wife insisting on her husband being "ghar jamai" termed "cruelty" but a husband insists his wife to be a "ghar bahu" tradition and culture? Separating a daughter from her parents is normal, but separating a son from his parents is cruelty. Doesn't the very statement sound irrational? 
It might have been applicable in ancient times when women were entirely dependent on men for their survival. But how is it fair to impose the same norms in today's time and age? Why do we continue to have such double standards in society?
Culture Keeps Evolving, But Does It Remain Biased?
Society calls it culture, but isn't culture something that people acquire through civilization and socialisation? Isn't culture something that keeps evolving and people keep acquiring new ones and forgoing old ones? We create new cultures according to the ever-changing needs of society. Unfortunately, the hard reality is that in patriarchal societies, "people's needs" largely comprise "men's needs."
The tables are turning now, and women are breaking the glass ceiling all over. Gone are the days when women were dependent on men for everything. Women are equally capable of leading a self-sufficient life on their own. Just like men wish to care for their parents during old age, women also take up the responsibility of taking care of their elderly parents. If separating a son from his parents and asking him to abandon them is cruelty, expecting women to do the same to their parents is cruelty too!
Parents have to take care of their children regardless of their gender. As adults, it's the duty of children, both sons and daughters, to take care of their elderly parents. Married couples could move into a home of their own, a place that's closer to both their parents' homes, visit them at regular intervals, and ensure their well-being. That could be an equal, fair, and workable solution for both the husband and wife.
Views expressed by the author are their own
---
Suggested Reading: 'Cruelty,' HC Declares After Wife Alleges Husband's Affair With Mother
---