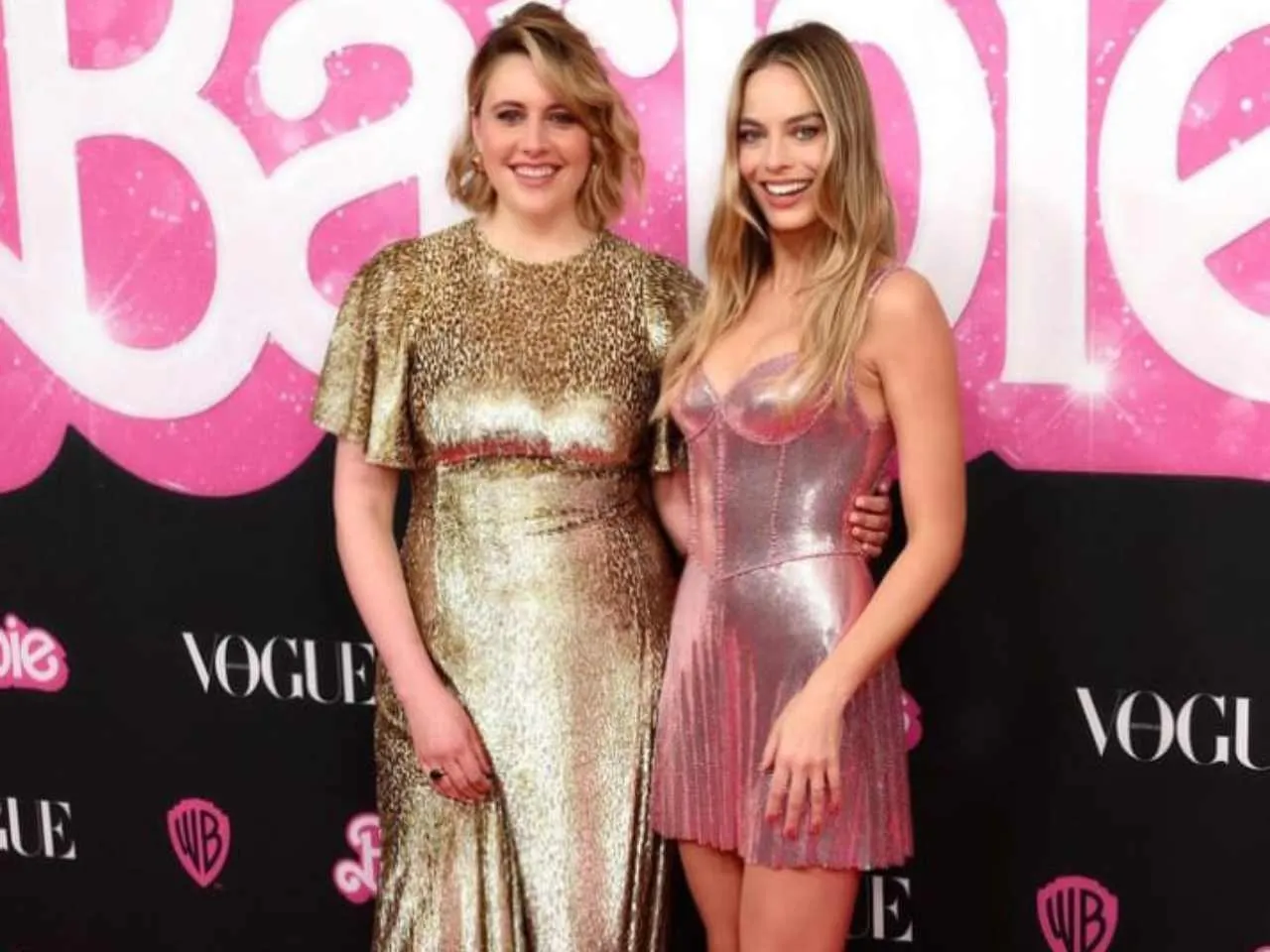 Barbie
has created enough buzz for people to keep talking, writing, and going gala over it. While many enjoyed donning the pink shades for it, others have called out its hollow take on feminism. The most striking part of the film is though how filmmaker Greta Gerwig brought Barbie to life and took a dig at its inventor and film producer Mattel  
Greta Gerwig treated Barbie with the perspectives she applied to her previous films, such as Lady Bird and Little Women. She called out on the system, and deeply ingrained biases of society and looked at the roots of the conflict in the film. In the film, Gerwig criticises the creators of Barbie, Mattel. She also highlights the prejudices of Mattel through her screenplay and direction, be it their working spaces, workforce, or the concepts behind new Barbies. 
Greta Gerwig Barbie Called Out Mattel
The Barbie filmmaker is gutsy enough to call out Mattel for its patriarchal and stereotypical beliefs. She subtly criticised Mattel for running a toy company majorly catering to females, and not having a woman CEO or any female executive on the panel. Gerwig also noted that no ideas were taken from women in conceptualising the new editions of Barbie. The film shows Gloria (America Ferrera), the front desk executive at Mattel who has ideas and keeps sketching Barbies in her notepad but never had an opportunity to pitch them. 
She was also critical of a few of their Barbie editions, starting from the stereotypical Barbie (protagonist of the film), Midge-the pregnant Barbie, and Growing-Up Skipper, a Barbie whose breast grow if you lift her arm.

Gerwig's Barbie broardly remains a critique of corporate feminism, an apology to a doll that has been taking all the blame for toy company selling biases. Everybody participated in adapting and bringing Barbie to life, including the company. Mattel took all the criticism sportingly.
According to NPR,  Barbie sales dropped by a third between 2011 and 2015. And it probably could be the criticism Barbie attracted for promoting an idea of unrealistic beauty for young girls. 

The film somehow was an attempt to use feminism for the revival of Barbie to make it relatable for everyone. Richard Dickson, Mattel COO in one of the interviews, discussed this journey of Barbie's reinvention. He pointed out that the brand was at its lowest point in 15 years and it became important to find what had gone wrong. It is then they understood Barbie can be reinvented to be timeless and timely. To make it timely, who could be the best- Gerwig. She has a reputation as a remarkable feminist filmmaker with multiple Oscar nominations to her name. She became a source to acknowledge Barbie's prejudiced history, revamp the idea of Barbies, and accomplish the activation of its intellectual-property back catalogue.  
Barbie felt like a desperate attempt to revive the 64-year-old toy. Greta Gerwig did her thing and gave a fresh take on Barbie, but only wrapped in the gift cover of feminism. The film tried to show Barbie from a feminist perspective but it seemed like a marketing gimmick to make Barbie relatable in contemporary times and for producers to capitalise on it. For Grewig also it became a win, as she could be recognised as a commercial filmmaker. 
Everything apart, only the best thing I loved about the film was the monologue by America Ferrera playing Gloria. She delivered a powerful message that felt relatable, convincing, and comforting. 
Views expressed by the author are their own
---
Suggested Reading: How Growing-Up With Barbie Fueled Ambitions: Women Share Stories