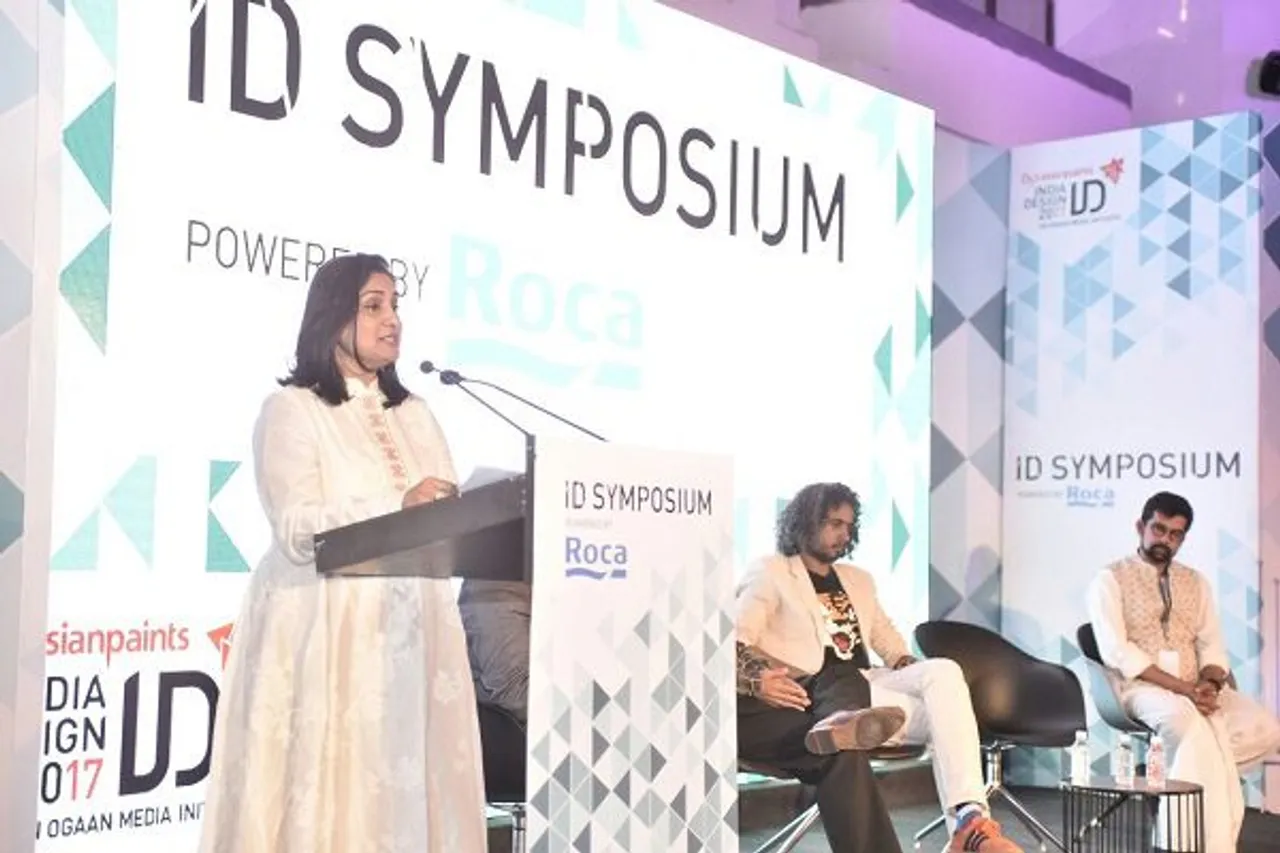 We know that architecture as an industry is highly male-dominated. But women have started to make it big in the sector since a few decades. But how is it being a female architect? Are there no gender reservations or is it highly gendered? Recently, at India Design 2017, Kohelika Kohli of K2India, and Gayathri Shetty of Gayathri and Namit Architects told SheThePeople.TV about their beginnings in the industry and how women fare in the sector.
Kohelika, who is very young and started her career around 2005, also had her mother Sunita Kohli in the design sector. Sunita is one of the pioneers in her field and has been in it for decades now. Kohelika knew that design was in her blood and had decided at the age of 14 that she wanted to be an architect. But even with her mother in a similar business, Kohelika did not find it easy in the industry and had to go through her fair share of struggle that was doubled up because of her being a woman in the industry.
I do believe that work should speak for itself without your sexuality connected to it. It is obviously harder for women right now than men - Kohelika Kohli
"I lost many projects in the beginning because as a woman, in the field of architecture you don't tend to get recognition and it is not an immediate trust factor. It is fine if a man goes out there and says I am an engineer or an architect but if a woman goes out there, it has its own stereotypes about it. It's changing but I think it will take its time," said Kohelika.
ALSO READ: How these successful women overcame obstacles: They simply stood their ground
She added, "But I do believe that work should speak for itself without your sexuality connected to it. It is obviously harder for women right now than men."
In architecture, one has to deal with different kinds of people like carpenters, masons, workers and there are generally men in these areas of work. About this, Kohelika feels that it is harder for women to be understood and heard. "There is a passion in me for my work and to be where you want to be, you have to be seriously passionate about your work, which means that you have to be a bit badass," Kohelika cracks the code of becoming a good architect.
Young women were not treated with seriousness so one always wanted to look older - Gayathri Shetty on her initial days as an architect
Gayathri, on the other hand, is much more senior to Kohelika. She started her career in this field in the 90s when she was one of the first to become a woman architect in India. Right at the start of her career, she met her business partner Namith and both of them started Gayathri and Namith architects. Even after being one single organisation, Gayathri told us that both of them get separate projects. Gayathri is also a member of the Council of Architecture and the Indian Institute of Architects.
When she started off, she tells us that young women were not treated with seriousness, so one always wanted to look older. "But I think I enjoyed that whole experience. I don't think I had much problem over there because I think I put my heart into it and learnt as much as I could," said Gayathri.
"At that time, I would really spend time with carpenters and masons and that help me build a comfort level where people started taking me seriously," opined Gayathri.
Even today, these problems that Kohelika and Gayathri mentioned exist in the stereotypical world. And yet, these and many other women could break the glass ceiling, and so can every woman. One just needs to go out there and put in her best.