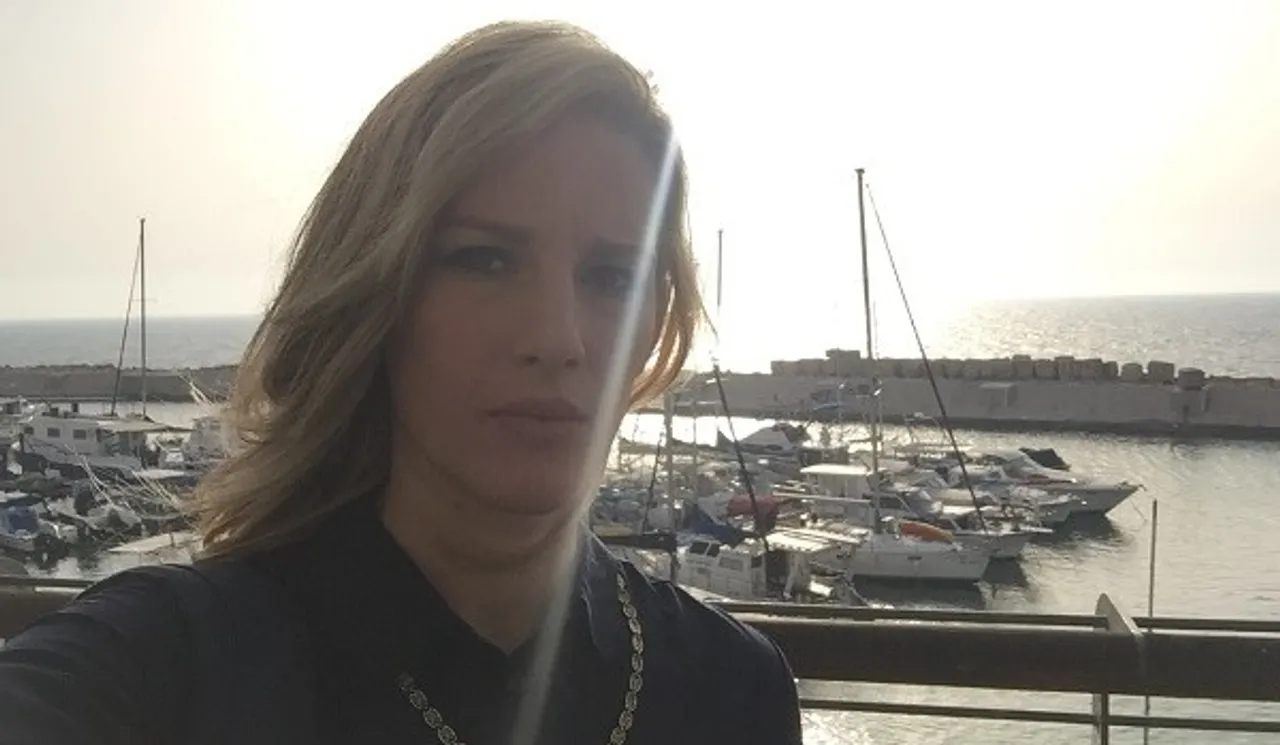 Famed Israeli journalist and writer Netta Ahiruv has been a part of the journalism industry for over a decade now. She has covered many beats for her media organisation, Haaretz, one of Israel's largest newspaper and magazine publications. Her area of work is as diverse as covering topics like women's rights, environment and sports.
Netta is the first ever Israeli journalist to cover the 2015 Women's Football World Cup
But it wasn't always that the Tel Aviv-born Netta knew that she would grow up to be a journalist. In her childhood, she wanted to become a veterinarian. "When the time arrived, I enrolled for a BA in biology (after which one moves to a PhD in veterinary). A few weeks into the first semester, I realized veterinary is not for me, since it will never satisfy my lusting curiosity about human kind and its varied appearances," Netta told SheThePeople.TV.
It was in the human race that Netta was more interested in. She was also very politically inclined since an early age. As a child, she accompanied her father to pro-peace demonstrations and read newspapers every morning. The journalistic part that she loved the most was the weekend magazines presenting colourful stories about the world.
Once she was sure that she did not want to become a vet and was wondering what to do in her life, an opportunity of writing for the university's newspaper came along and Netta accepted it.
"It was love at first sight. Two sentences into the article and I found the thing I wanted to do for the rest of my life," Netta said.
Right after her initial rendezvous with writing, she got her first job at Haaretz newspaper. She was later promoted to the national weekend magazine where apart from writing, she edited copies. She also hosts a weekly radio program, presents and appears on TV shows and moderates debates and conferences.
Then, over time, Netta was "thrown" into writing on environment, so she took up a masters course on Environment Philosophy and fell in love with that as well. "My editors suggested that I replace the environment columnist, who left for another newspaper. I hesitated at first, since I didn't know much about environmentalism, but eventually said yes," stated Netta, who has also worked with National Geographic.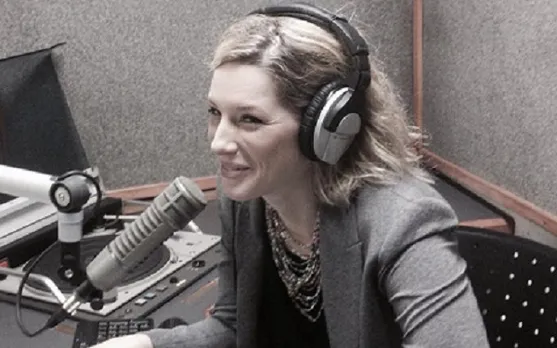 Netta Ahituv presenting a Radio show
She added, "The following phenomenon always happens when non-environmentalists are "thrown" into the field (such as a politician who receives the Ministry of Environment for political reasons). They fall in love with the environmental discourse, since it is interesting, inter-disciplinary, makes sense and has an immediate positive effect."
Talking about sexual harassment in the news industry, Netta agreed that the Israeli media in general has its share of bad treatment of women. She talked about how just a month ago, one of Haaretz's leading journalists, an acclaimed and famed political interpreter, was accused of sexually harassing an American journalist who asked to interview him about his latest book.
She also recounted her own experience of physical assault when she interviewed a politician.
"When I came back to the newspaper's headquarters, my (male) editor asked me how was the interview, I was so perplexed and confused that he invited me into his office. There, I told him about what I perceived as almost-a-rape. He was sensitive and supportive, and convinced me to write about the experience. I refused. Then he gave me an argument that convinced me: "You, women, keep telling us that we could never understand how unsafe you feel in many different situations. This is your chance to explain it to male readers such as me". I wrote about my experience and never regretted it," recalled Netta.
But she also went on to appreciate Haaretz for being supportive of women. She claimed that high-ranked editors are trying their best to make women feel safe and appreciated, and also promote women at various times.
"There are many more female editors at the various sections these days than when I started working at the newspaper. I also feel that my needs as a mother are being recognized, that I can suggest articles about women's issues and write stories from a feminist or just a feminine point of view. I see these male editors as our companions in the battle for gender equality."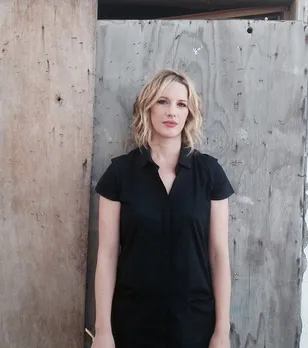 Netta Ahituv
Speaking of women's rights and issues, Netta has also written extensively on Female Genital Mutilation and continues to write on it. She told us that initially it was an article she wrote on Jewish families not choosing to circumcise their boys which created an uproar in the country because of its conservative social setup. The then-Minister of Religion even accused Haaretz and Netta of making Israel less Jewish.
For the article, she interviewed a woman who told her about an article she had read on FGM. This initiated Netta's interest in the issue and she convinced her editor to join a delegation led by an Israeli professor, to eradicate FGM among the Massai people in Kenya and started covering it.
'Mutilation in both boys and girls hold a combination of social, traditional and religious arguments topped by ignorance'
She articulated, "Male and female genital mutilation are not to be compared, the outcomes for "cut" women are more hazardous, devastating and tragic, but what I do find similar are the justifications parents give to both acts, female and male circumcision. They both hold a combination of social, traditional and religious arguments topped by ignorance."
In her work, Netta feels blessed and grateful to be surrounded by liberal-feminist men. About male members of her family and friends, she says that her father, brother and varied male friends always give her a feeling of capability and equality. Her husband supports her career and shares house duties and parenthood with her. She often flies abroad for articles and conferences while he takes care of their 3-and-half-year-old son. She is going to deliver her second child soon.
ALSO READ: Western feminism, ancient India: Mona Eltahawy & Nivedita Menon in conversation
One of the inspiring things that Netta told us was about her interest in soccer and how she became the first Israeli journalist to ever cover the 2015 Women's World Cup that took place in Canada.
She said that as she had many male friends who were passionate about football, it did not take her much effort to be drawn towards the game. She wanted to play but was shy to play among her male peers. So she rented a football field for one evening every week, bought some footballs and spread the word to all the women around. The first women's football match saw 20 women coming forward and joining the game. Today, they are 120 women who play football -- a game that's considered a male bastion -- every week in Tel Aviv.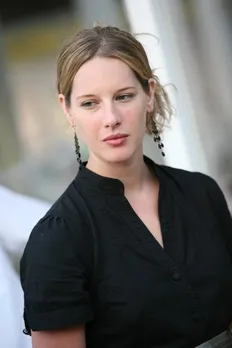 So when the Women's World Cup started, last summer, the sports editor of Haaretz, alongside the main editor of the newspaper (both are men), decided to cover it in order to promote women's sports.
"Despite the fact that I'm not usually working for the sports section, I was chosen for the mission. I was the only Israeli journalist (male or female) to cover this worldwide sports event. None of the other media outlets in Israel, including the Israeli sports channel, found it important enough. But once some of them realized that I am actually there, I have been asked to go on air on many radio and TV programs and it became a talked-about topic in Israel. I'm sure that in the next Women's World Cup (2019), I won't be the only Israeli correspondent," expresses a humbled Netta.